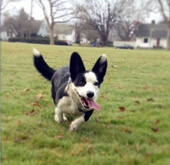 We can't say enough about the help that Dog Adventures Northwest has been to us with our two-year-old shy Corgi. They are always willing to go the extra mile to help out with whatever we need, and have been invaluable in helping to train Jameson with recall and general strategies to help him (and therefore us) relax. Every he they go out, Jameson comes back happy and exhausted, and the extra training and socialization has been incredibly helpful in his growth as a puppy. We're very grateful for the help and support!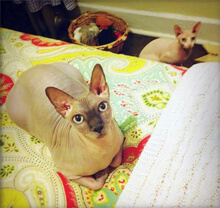 It's a wonderful feeling to know that John is staying with Herman and Marcel (our two Sphynx cats) when we are out of town. Yes, we know they are well cared for, but it's also obvious how much John appreciates them and understands their individual personalities. He even sends Instagram-worthy pictures periodically so we can see how much they're enjoying time with 'Uncle John.' Some people have a gift for relating with animals and John is one of them.
Hayley, Herman, and Marcel
,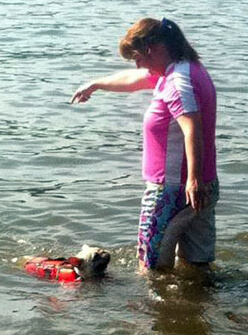 I can't say enough positive things about Kerry Ryan's skills as a dog trainer. We worked with her very intensely over several months for my Frenchie and me to become a pet partner team for the Delta Society. Kerry worked with Rory Lee nearly every day and I joined in as often as I could. She was knowledgeable, creative and compassionate. She really helped me understand Rory Lee and our bond strengthened considerably because of the work we were doing with Kerry. Kerry has done lots of activities with Rory Lee, including introducing her the idea of swimming in the river. I would recommend Kerry's training and dog activities highly. You and your dog will be very satisfied.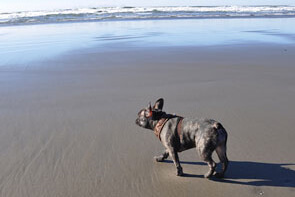 Kerry Ryan has been a true asset to our family. From the time we first contacted her for assistance when we brought Midnight home, she has been nothing but professional. Her training abilities and calming nature are second-to-none. Her tips work wonders and she reassures us every step of the way, never too busy to answer any questions we have. She's the best!
Madison, Elizabeth, and Midnight
,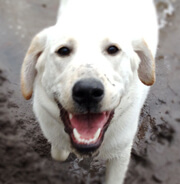 Our dog Texas loves Dog Adventures Northwest! When Tex sees his trainer, he gets very excited because he knows he is in for a fun adventure-filled day! This is our first Lab who has been shy, and they have done wonders for his socialization. Tex used to be scared of water, but now he plays in it, thanks to his trainer consistently taking him to rivers and lakes to get him over his fear. Dog Adventures Northwest has taken Tex on full-day dog adventures and even had him for a weekend when we were out of town. Not only have they done wonders with Tex's socialization, but his training has improved greatly as well. Every trainer at Dog Adventures Northwest truly loves the animals they works with. We know when Tex is with them he is in wonderful hands, and we would not hesitate to recommend them to anyone.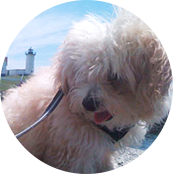 When I say 'Kerry' around my Maltipoo, he looks up at me and wonders when the fun begins! Kerry's love of dogs and her amazing training skills with dogs make my Levi one happy little camper. Little dogs need exercise too!"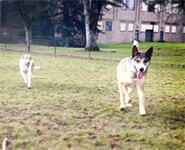 I have had Dog Adventures Northwest working with my dogs for about four months now. They take Annie (my Malamute) and Mandy (my Border Collie mix) for runs at various parks in NE and North Portland. Our trainer has a gentle manner to which my girls respond positively. Mandy sounds like a squealing teenager when she drives up. Both the girls have bolted out the door and run away in the past -- now they run and jump into her car. I love having the girls go with Dog Adventures Northwest. They are tired and happy when they come home and have stopped acting bored and restless.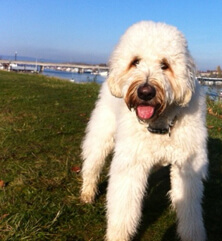 My GoldenDoodle, Vegas, is an absolute delight to have around. We owe it all to our fantastic trainer Kerry. She has great energy, and you can tell she truly loves your pet. My husband and I think Kerry was the best money we have spent in a long time. Vegas is happy and so are we!!!!!
Cherie, Dominick, and Vegas
,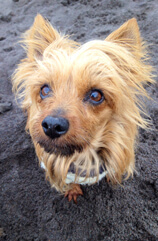 My dog Star has been with Kerry Ryan since she was a puppy and absolutely loves her. In addition to walking Star, Kerry has played a role in helping me train her. Walking and running with Star during the day has kept her healthy and happy and has relieved me of my guilt of having to leave her alone during most of the day. Star can't wait to be picked up and comes home with a huge smile and ready for a well-deserved nap. Dog Adventures Northwest provides quality, dependable, loving care for my dog. I would recommend them to anyone who is looking for a dog walking service. They will pick up your dog and drop your dog off. But most importantly, your dog will get to hang out with a well-behaved social pack and will always come home happy.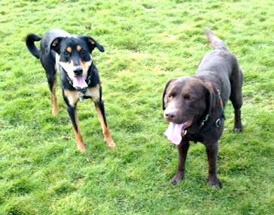 We have worked with Dog Adventures Northwest for over a year, as our three-year-old Labrador needed to learn some new behaviors when we moved to the Pearl District. They have done a fantastic job teaching Hazel some new things, like how to be calm around lots of distractions and how to get over her "Chuck It obsession."
All of the trainers at Dog Adventures Northwest are highly skilled and very accommodating. We absolutely trust all of them with our "furry child" and wholeheartedly recommend them for training, adventures, and dog sitting.
Kate, Denise, and Hazel
,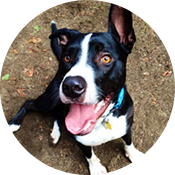 I was very anxious when I first decided that I wanted to choose someone to take my newest rescue out for more exercise during my long work week. I knew that he liked dogs but that he could get nervous in overwhelming situations and I also wanted an element of training in his day to help him build better focus outside (Gordy has an incredible prey drive). Our trainer with Dog Adventures Northwest came to my house and met him and made me feel really comfortable about moving forward with an adventure. I was so pleased with the calm, happy dog I had waiting for me at home. She picked the perfect buddy for him to run with, which is what I most wanted for him. Thank you so much for your patience and skill!"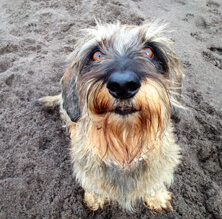 Archie and Roxie are my dog kids. They are very important in my life and there is no one I would trust more than Dog Adventures Northwest to provide them with great and safe dog adventures.
Susan, Archie, and Roxie
,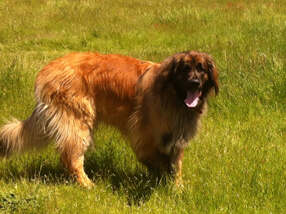 I think it's quite possible that Stella just had her best day EVER as a puppy! I'm so thrilled to hear about her learning to swim and of ALL of the great training, particularly her off-leash recall. And of course, socializing her with the kids. I can't tell you what it means to us knowing she's having a wonderful time and in such good hands while we're working. She totally loves Dog Adventures Northwest.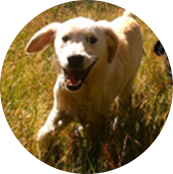 Our dog, Gnarly, spent two days a week with Dog Adventures Northwest for the first seven months of his life and the results have proven to be outstanding. Even after the first day out, we noticed significant changes with Gnarly's recall and socialization. Dog Adventures Northwest's positive training techniques have helped Gnarly grow into the happiest and most well behaved pet that we could ever ask for. We recommend them to everyone we know who has gotten a new puppy."
Patrick, Jessie, & Gnarly
,