Our clients are our family. We love them... and they love us! We have over 125 reviews, and every single one of them is five stars. Take a look!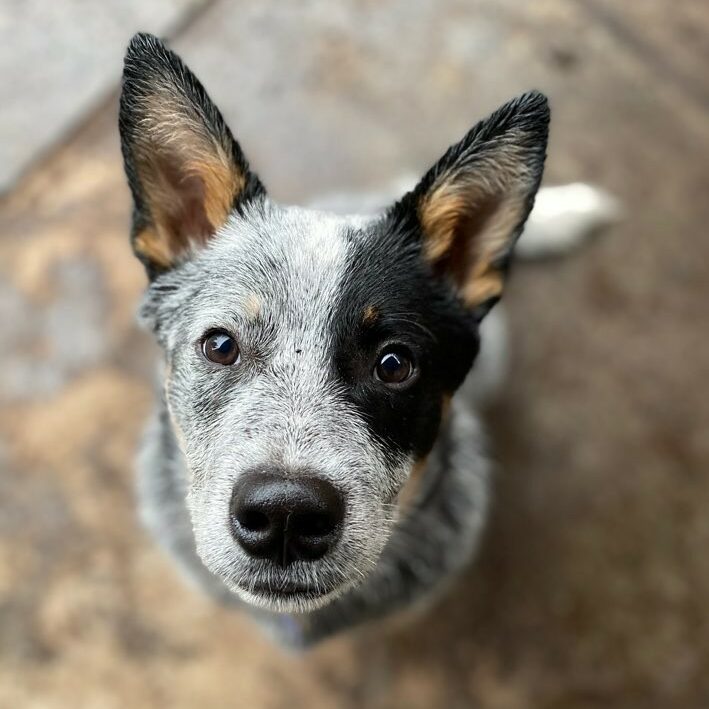 ⭐️⭐️⭐️⭐️⭐️ We have a very smart Australian Cattle Dog that needed smarter humans. Dog Adventures Northwest entered into our lives, and suddenly we have a dog that gets complimented on his manners at the park or in a dog-friendly shop. Dog Adventures Northwest helps bridge the gap between us and our animal, and they are able to do this in small bites that we can easily incorporate into our day to make training... dare I say... easy. If you are looking for a dog that you can bring ANYWHERE, Dog Adventures Northwest can provide exactly that in a gentle way. We highly recommend them and cannot say enough positive things about how they approach teaching you and your companion!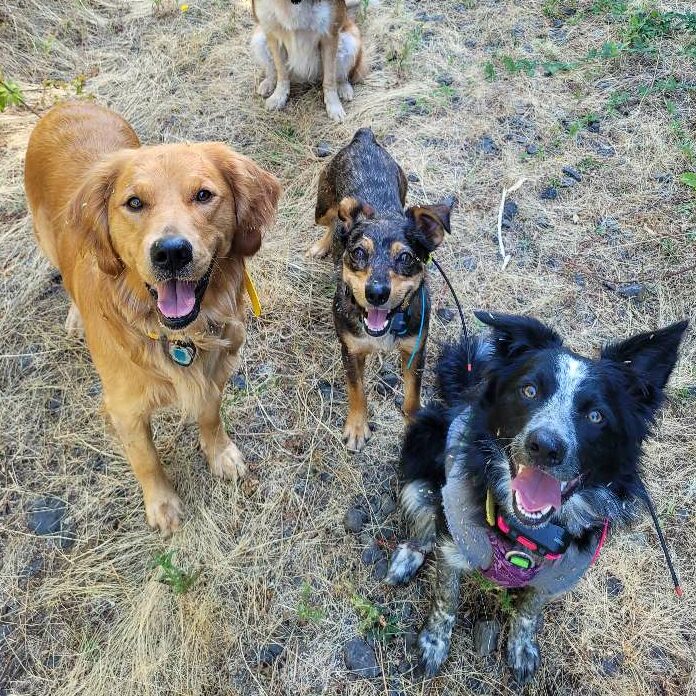 ⭐️⭐️⭐️⭐️⭐️ So glad we found Dog Adventures NW and Simone! Don't know what our pup Lemon would do without her regular adventures. Can't recommend them highly enough!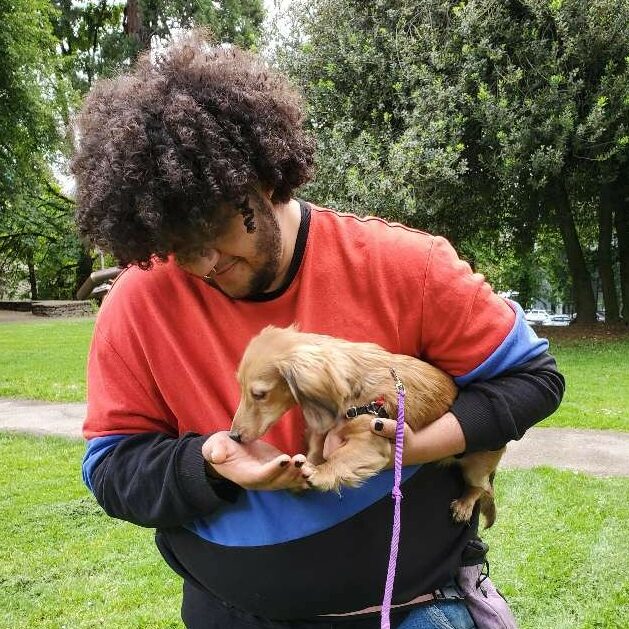 ⭐️⭐️⭐️⭐️⭐️ I had a 4-month-old puppy that was terrified of people and many social situations so I hired Dog Adventures Northwest and they matched us with trainer Rosie. Since then, my dog has made a 180 degree turn - she's now a well adjusted puppy through private lessons and specialized socialization training. I am so glad I reached out to this company, and we will continue to use their services. Highly recommend.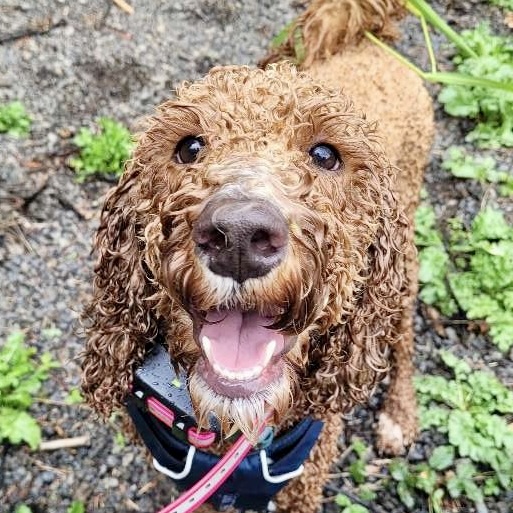 ⭐️⭐️⭐️⭐️⭐️ Our pup is loving her outings with Simone!! She's a rescue who was crated a lot in her first year and a half, and so we wanted her to have some good experiences socializing with other dogs and developing trust in people besides just us. Her confidence has grown amazingly in just a couple months! She is so excited to see Simone for her outing each week 💖 I love getting the reports and pics of the outings!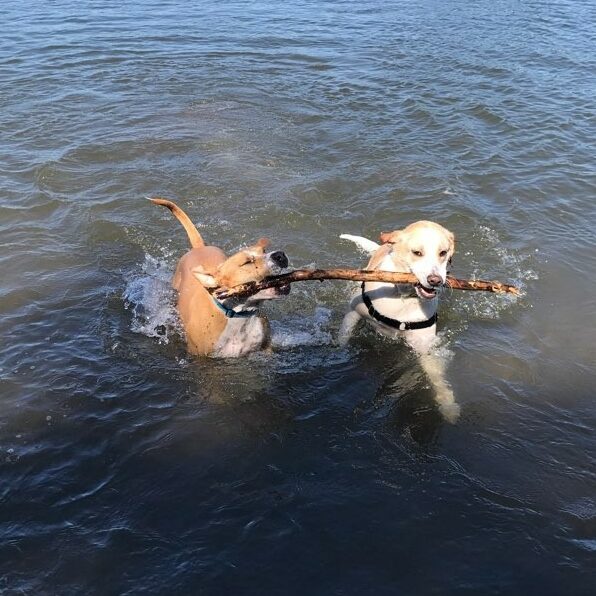 ⭐️⭐️⭐️⭐️⭐️ I cannot speak highly enough about Dog Adventures Northwest! Kerry, the owner, bent over backwards to quickly find a group for our pup, Siggy, when we were struggling with separation anxiety. Everyone has been super accommodating of our schedules, and they communicate quickly and efficiently using the app. Siggy started going on adventures this fall. He adores Jamie and absolutely loves going on adventures with the three other dogs in his group. How do we know? Jamie sends us the most fabulous pictures of Siggy having fun playing with the other dogs. We appreciate Jamie's demeanor with dogs, and love that they use positive reinforcement to train recall and good behavior during the adventure. We are grateful for the exercise, stimulation, socialization, and love that Siggy gets on his adventures.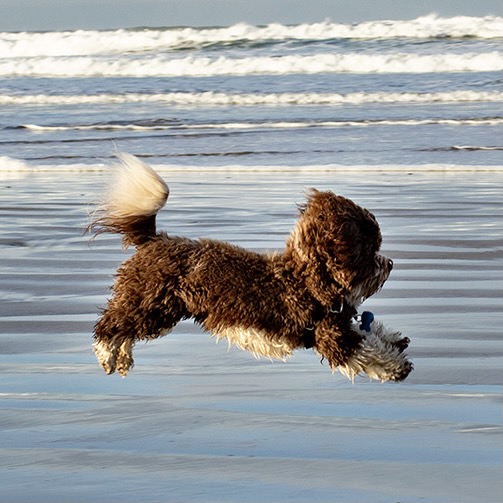 ⭐️⭐️⭐️⭐️⭐️ Our little Havanese loves when it's adventure day with Dog Adventures Northwest. She can hardly contain herself when it's time for her to go with the trainer. Some days she comes home a little muddy, some days a little wet, but she is always delivered back to us happy and exhausted. Besides that, we even get a report and photos. It's like sending our fur baby to day camp, and she (and we) couldn't love the experience any more.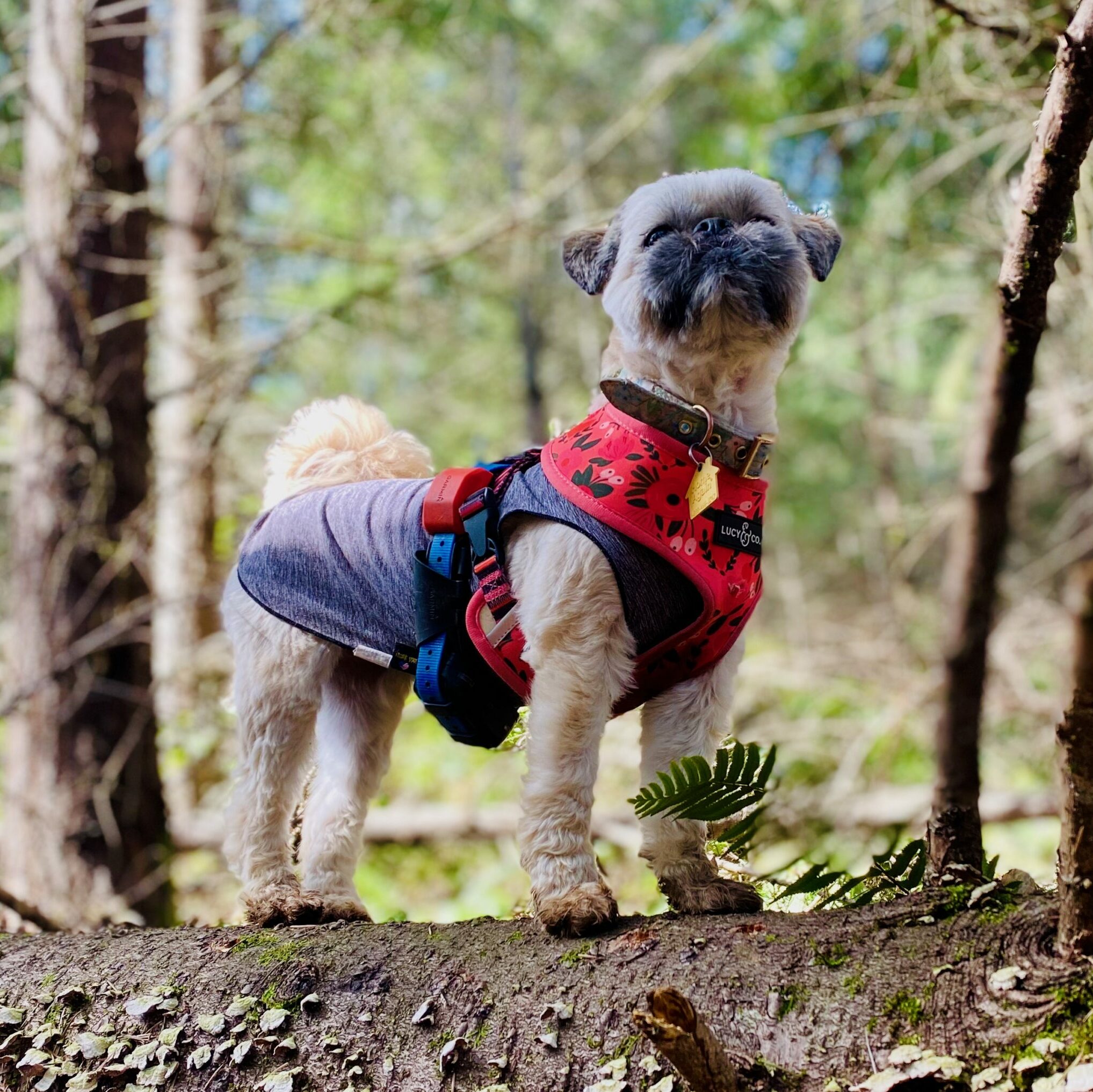 ⭐️⭐️⭐️⭐️⭐️ Dog Adventures Northwest is an absolutely wonderful service run by caring, professional people. I have a young, active, small 13-lbs dog who needs a lot of cardio. As an alternative to doggy day care, my dog trainer recommended Dog Adventures Northwest's adventures as a means to tire her out in a consistently positive environment. She was absolutely right - the adventure days are the best! My pup gets out for much needed socialization and play time while gaining confidence in new environments and practicing safe off-leash behavior. I get an amazing e-mail narrative at the end of the session with fantastic (and hilarious) pictures. My dog races out the door with Jamie without ever looking back. I appreciate how hard Dog Adventures Northwest works to pair up dogs that will do well together. They bring her home exhausted, happy, and reasonably clean... what more could I ask for? I would highly recommend this service to anyone with a dog who loves the outdoors.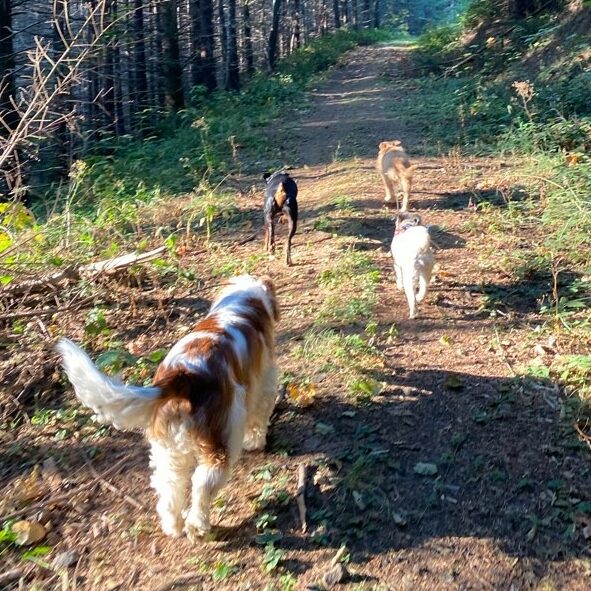 ⭐️⭐️⭐️⭐️⭐️ Our trainer was awesome. He was super friendly, knowledgeable, and professional. He helped our dog prepare for an airplane ride through several private sessions. We really enjoyed his treats, positive rewards-based training, approach, notes, and homework he gave us after our sessions. We feel ready for our flight.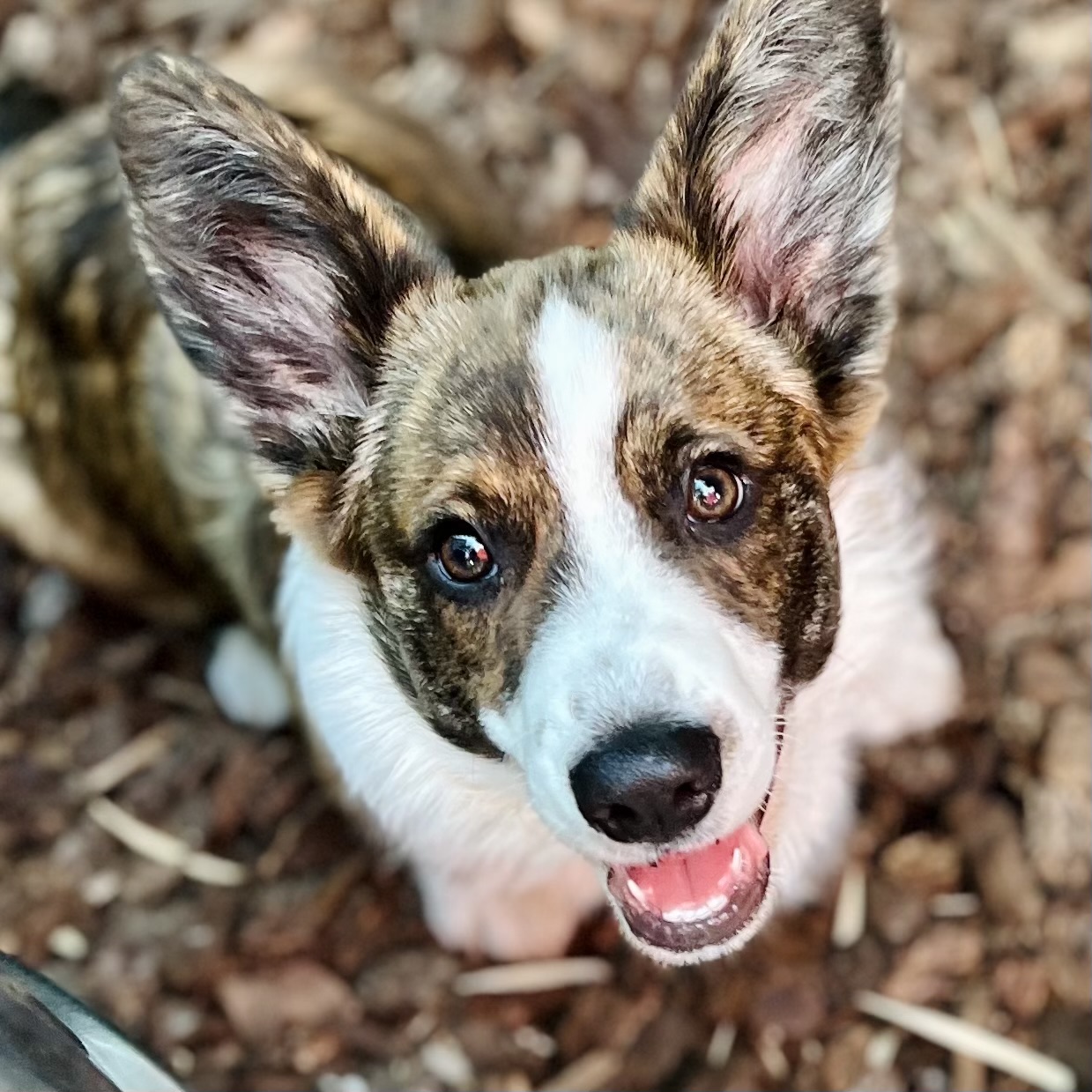 ⭐️⭐️⭐️⭐️⭐️ My daughter found Dog Adventures Northwest when I was ill and could not care for my 3 month old puppy. He spent almost 6 weeks with Kerry, and I can't say enough good things about her training and boarding. Kerry took him right into her family and loved him like he was their own. He was taken on all kinds of adventures, from the coffee shop to the beach. He was offered all kinds of new experiences and, as a result, is an amazingly well-socialized puppy. No matter if I was at home or in the hospital, Kerry would bring Opie to see me whenever I asked. She took him for puppy check-ups and vaccinations. She drove across Portland to all of my locations without one complaint. He became use to car rides, as well as park adventures. My puppy returned to me as a good tempered and social dog.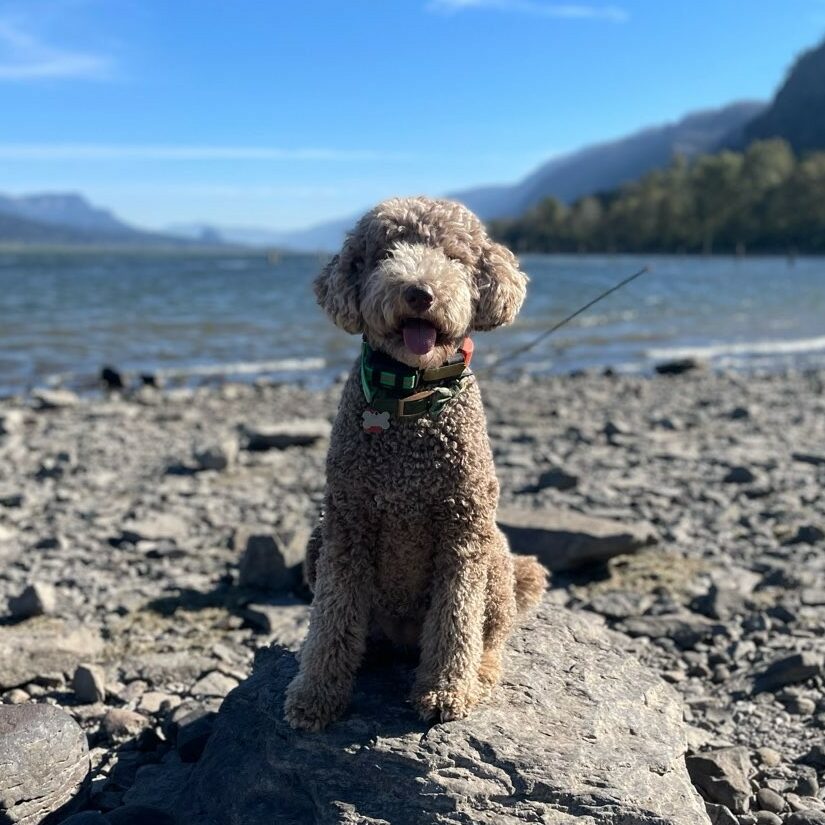 ⭐️⭐️⭐️⭐️⭐️ Our first experience with Dog Adventures NW was puppy training day camp and overnights, which was amazing! Now, we have a full-grown, high-energy pup who loves adventures! We joined Bobby's outdoor adventure group and it has been amazing. Our dog is over-the-moon excited when Bobby comes to pick her up each week. He takes the best action photos of her running, playing, swimming, and resting with friends. Bobby has been very communicative and lovely to work with. I fully trust him with Juniper. We have a tired and happy pup come home each week! Dog Adventures NW for the win!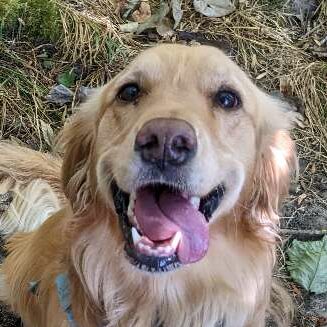 ⭐️⭐️⭐️⭐️⭐️ My husband and I are SO happy we found Dog Adventures Northwest. Kerry is very easy to work with and reliable. She responds to our scheduling questions promptly and we love working with her. Now onto our dog... it's hard when your dog loves her trainer sooo much more than you, but we quickly get over it when we have a tired and happy pup return home. Our dog looks for Peter out the window every morning, waiting for his car to pull up because she is so excited to go on an adventure with him. Her recall has drastically improved, and we are so thankful for the training work Peter does while on the adventure. It's been worth every penny.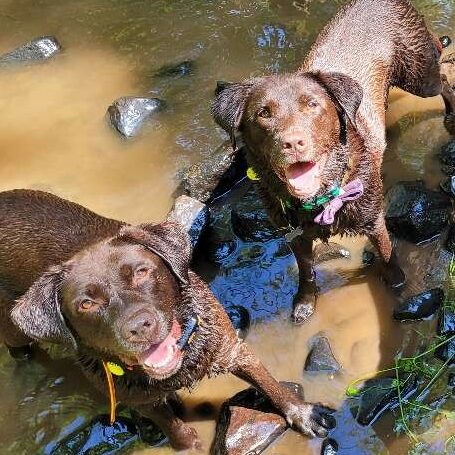 Vanessa, Hazel, and Murphy
⭐️⭐️⭐️⭐️⭐️ My dogs and I LOVE Dog Adventures Northwest! I have two energetic Labradors, and adventures are SO important for keeping them exercised and well behaved. It's convenient to have access to a knowledgeable trainer who knows your dog well when you need advice about any behavior issues that pop up. Their adventure services are great. I can travel without worrying that they're cooped up somewhere, feeling sad. On the adventures they have tons of fun, and get lots of love and cuddles. We've worked the most with Jess Lara and Simone Riley, and both are fantastic.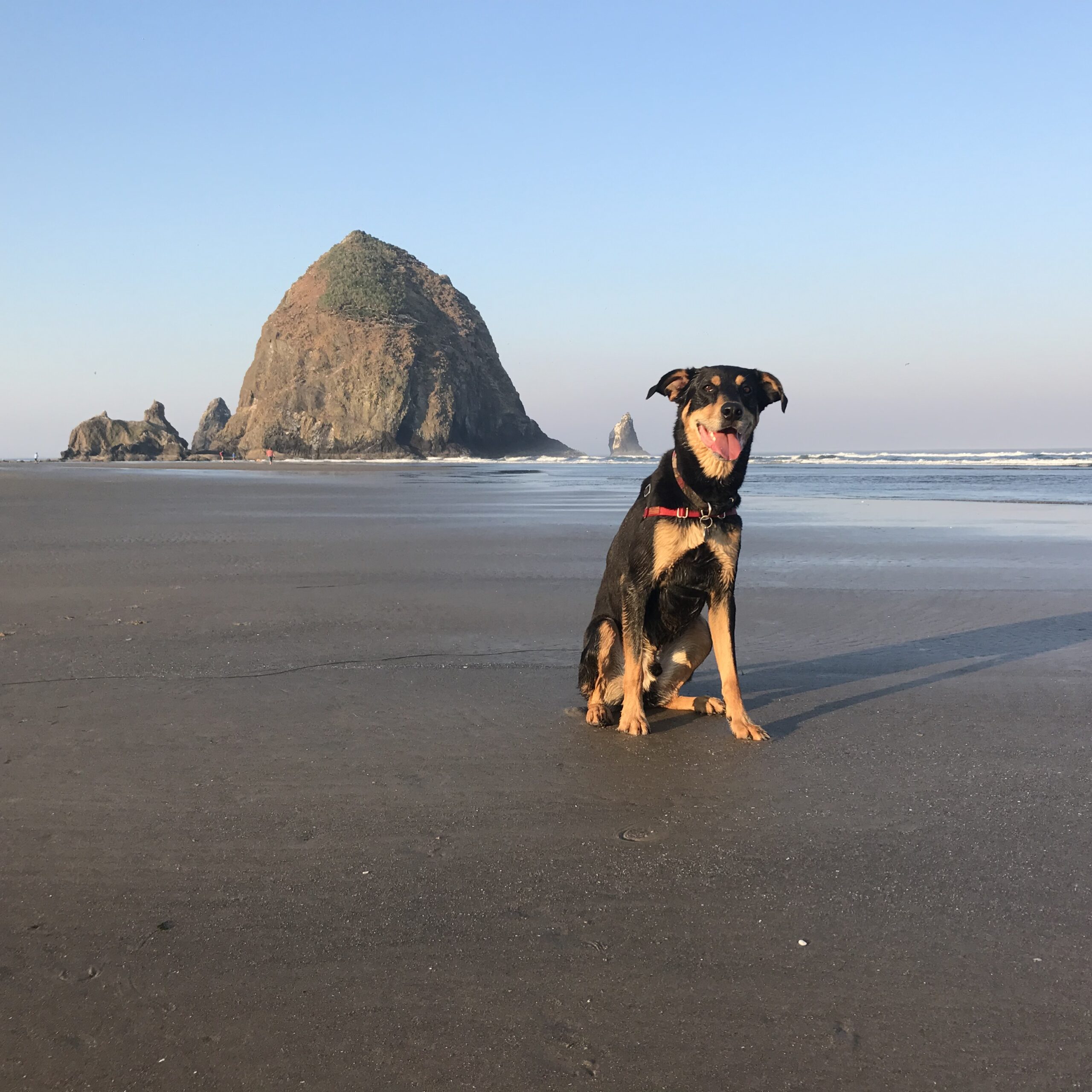 ⭐️⭐️⭐️⭐️⭐️ Okay, I'm a little biased because back in the day I worked for this amazing company prior to working in pet nutrition. BUT! I know what it's like to be scared to hire someone you don't know to take care of your baby. And that's what these guys are all about. That's their number one priority is making sure that your pet is safe and happy the entire time they are in their care. All these guys are certified in dog training, animal behavior, and animal CPR. I wouldn't trust my special needs dog with anyone else. Believe me, I'm very particular with my dogs needs, and these guys are on it. So grateful.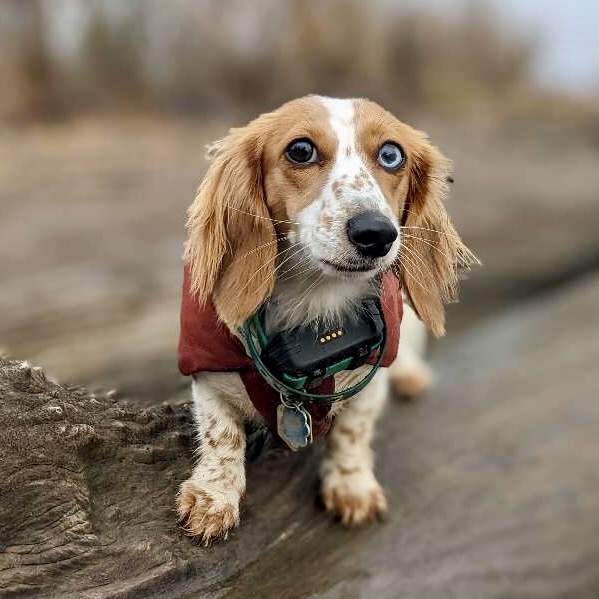 ⭐️⭐️⭐️⭐️⭐️ We love working with Peter! It gives me peace of mind knowing he can provide my dog with positive enrichment and exercise on a regular schedule when I am not able to do so myself. I trust Peter to do pick up and drop off when I'm not home and I know my dog looks forward to her adventures with him every week.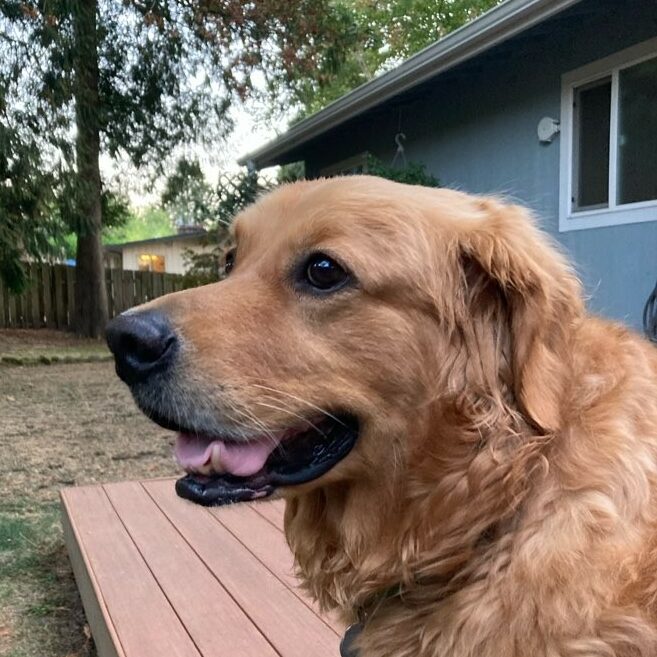 ⭐️⭐️⭐️⭐️⭐️ Thank you to Caroline and Samuel, the great pet sitters we've had from Dog Adventures Northwest! They spoil our dog wonderfully and give him tons of attention, play, and walks. Our special pup has quirks that they've handled with confidence, patience, and understanding. We love the great communication and pictures they send while we're away. It puts our minds at ease to see how happy our dog is and know from his appearance that he's having fun.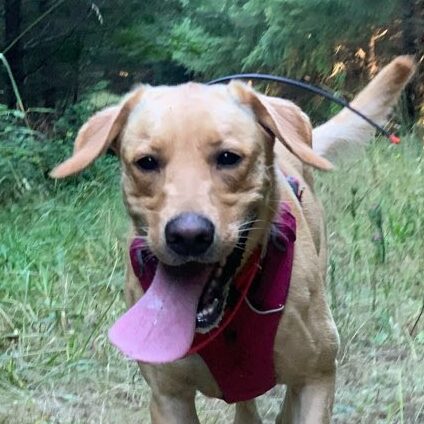 ⭐️⭐️⭐️⭐️⭐️ We love Dog Adventures Northwest as much as our seven-month-old lab does. Her trainers, Verena and Fernando, are wonderful with our high energy puppy, Winnow. The opportunity to swim, run, fetch, and play with her dog pack is one of the highlights of her week. She has had weekly adventures for months, with plans to continue indefinitely. Her recall has improved noticeably since working with Verena and Fernando. The convenience of having Winnow picked up and dropped off, safely and reliably, is a huge plus. To top it off, we get helpful, regular feedback from Winnow's trainers after every session. We feel that it is money well spent on the training, exercise, and fun for our very active pup.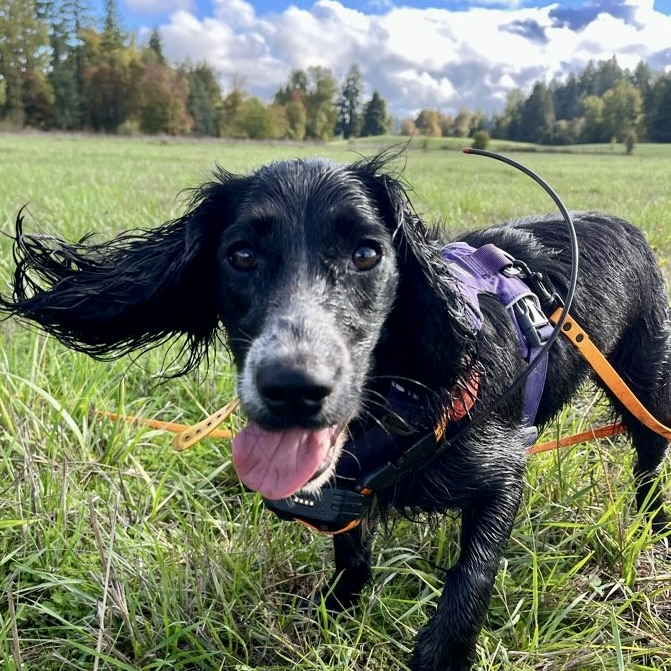 ⭐️⭐️⭐️⭐️⭐️ Verena took care of my 6 month old puppy, Cricket, for nine days while we traveled. Cricket had the time of her life! She got to play with Verena's wonderful dog Yggie, and quite a few others. Verena gave Cricket so many new experiences—trail hiking, swimming in the river, meeting her horse—all while training focus, recall, play skills, and many life skills. Verena sent me a note and pictures of Cricket's adventures every day. I had complete confidence in my dog's safety and happiness while staying with Verena and her husband. Really, I can't say enough good things about Verena. I never could have imagined someone giving Cricket all that Verena has given her.
Melissa, Chloe, and Hogan
⭐️⭐️⭐️⭐️⭐️ I am one of those people who considers their dogs as their kids. I wouldn't trust just anyone to care for our two guys. We use Dog Adventures Northwest for pet sitting and also for adventures. Kerry, the owner, is fantastic. I absolutely love her personality, as she is so easy to work with. She has wonderful customer service skills and does a great job in selecting the trainers that work with Dog Adventures Northwest. I have had a couple of last minute trips and she has always had me covered and gotten us the best trainers to take care of our two dogs. John has been our primary pet sitter and sole outdoor adventurer for our guys. He is awesome! When he shows up at the door, our dogs are ecstatic... their best friend has arrived to take them to the river! When we go on trips, he stays in regular communication with us and gives us regular updates and sends tons of pics. He even spoils them with fun adventures to the dog park. We know our dogs are in good hands. Recently, Samuel has done a couple of pet sitting stays for us and we were extremely impressed. He took our dogs on 3 walks a day, each, and encouraged good behaviors (such as impulse control) when encountering other dogs. Not only was he pet sitting but he was doing some good training with our dogs! He also kept us updated very regularly and was very proactive about telling us when either of our dogs wasn't feeling well (bad tummy). Samuel has excellent attention to detail and followed our care directions precisely when it came to caring for a bad tummy and our dog recovered very quickly. He was also cognizant of our dog who has a fear of loud noises. Both Samuel and John are very trustworthy and took great care of our homes while pet sitting. Our home was in the same condition (if not cleaner) than we left it!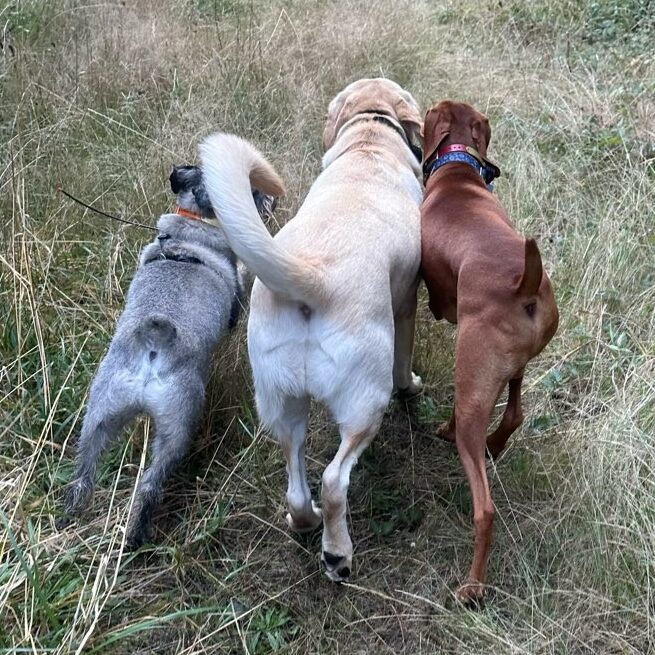 ⭐️⭐️⭐️⭐️⭐️ We found Jess through Dog Adventures NW and booked a board and train with her while we went away for my 50th birthday. It was everything we could have asked her and more. Jess is a super nerd when it comes to dog training and is highly skilled at managing and training all types of dogs. We felt completely comfortable that Obi would not be put into situations that were overly stressful. Jess truly treats every dog in her care like her own. Each day we were away, we got multiple photos and videos of Obi's adventures and training via a shared Google Drive so we knew exactly what he was up to. If there was any doubt that he had the time of his life, when we came to pick him up, he was happy to see us, but when playtime was over, he headed to the back door of Jess's house, ready for dinner! Obi can't wait to go see Jess again and you can feel comfortable that your fur baby is in excellent hands with her.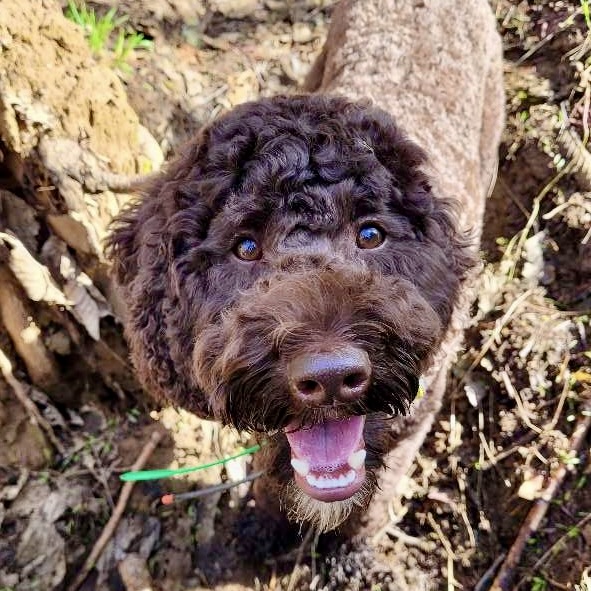 ⭐️⭐️⭐️⭐️⭐️ I love Dog Adventures Northwest so much!!! Working with Simone has been wonderful. She quickly bonded with my dog and helped figure out ways that he would have the most fun on each adventure. Additionally, she went above and beyond in assisting with training techniques we were working on, cleaning off his paws when she dropped him off, and sending a bunch of pictures from every hike. I would absolutely recommend signing your dog up for an adventure!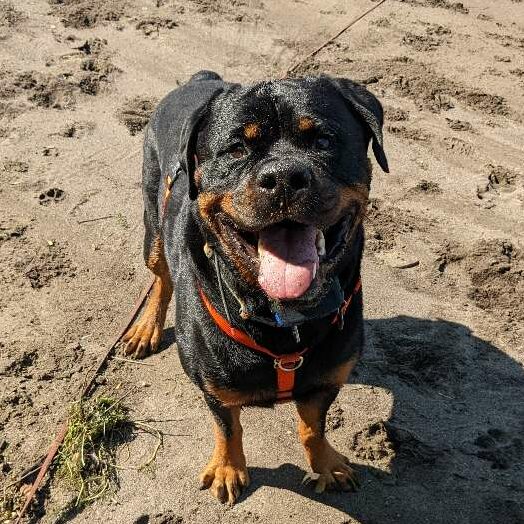 ⭐️⭐️⭐️⭐️⭐️ I have been very happy with Dog Adventures NW so far. We have a large, dog-reactive Rottweiler that we adopted who gets very excited to see other dogs. Cyrus has been great in working and training with us for a few weeks now and we have seen improvements. Cyrus is such a dedicated trainer; he is even working with us in his off-time to try to introduce Jasper to another Rottweiler in our neighborhood. Very impressed so far and I hope we can get to the point where Jasper can go on adventures as they look super fun.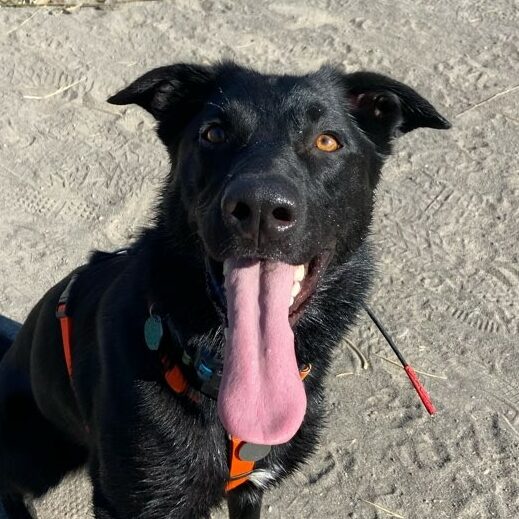 ⭐️⭐️⭐️⭐️⭐️ This is such an awesome company! My sister sent her dog to their Board and Learn program, and he came back having learned a ton. I send my 8-month-old puppy to their weekly adventures and cannot even begin to describe how much she loves it. Verena, the trainer she works, with is so sweet and clearly treats her very well. My puppy Zuzu loves the adventures so much that one day she thought she saw Verena's car and she lost her mind in excitement (and was very disappointed to find out that it wasn't Verena). Zuzu comes back clean, tired, happy, and her recall skills are always improved. I can't say enough good things about this company - if you're considering using their services, don't hesitate! The owner, Kerry, is very responsive and kind. I don't think I can ever move, because I know I won't ever be able to find a place like this again.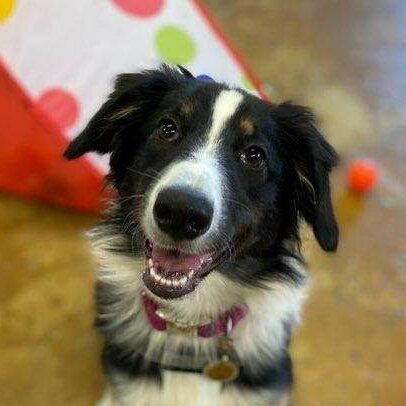 ⭐️⭐️⭐️⭐️⭐️ Dog Adventures Northwest is an amazing service. We have a high-energy, smart puppy who needs a task to stay focused. These adventures are perfect. They allow for great socialization with a small cohort of dogs while also taking them to a variety of new location and experiences. The dogs are allowed to roam and explore while still have basic training reinforced in a distraction filled environment. The staff is caring and passionate about what they do and treat the dogs like their own. Every time our dog sees John, Taylor, Fernando, or U.b., she squeals with joy. We feel so lucky to have found this company and look forward to seeing the photos of our pup each week enjoying the fun. Thank you, Dog Adventures Northwest.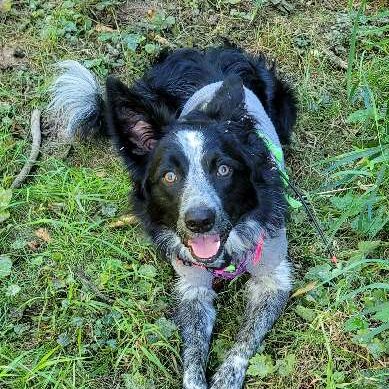 ⭐️⭐️⭐️⭐️⭐️ My 9-month-old border collie, Doc, is always excited to see Simone and go for an adventure. She comes back tired and happily sleeps away the afternoon. Simone was great with her during the meet and greet. Doc's behavior is noticeably better since starting to go on adventures with Dog Adventures Northwest - she's having an easier time ignoring other dogs while walking and during hikes, she checks in more when she's off-leash, and she is better at matching the energy levels of other dogs when playing instead of being a furry missile.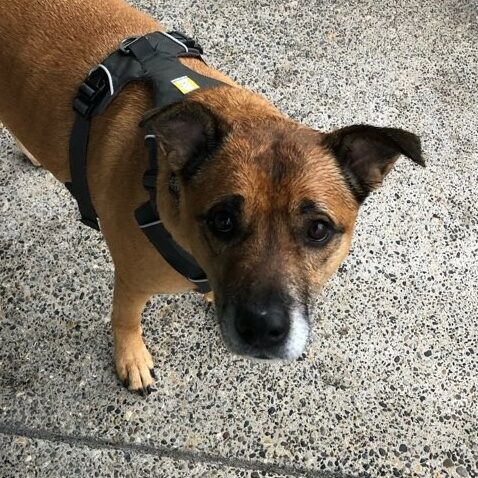 ⭐️⭐️⭐️⭐️⭐️ My very anxious and reactive dog learned such great skills and more importantly, I now have the tools to help him after our 8-week package. Verena was great with my dog. I learned a lot from her, and it was a great experience in general. I notice a big difference in my dog's behavior when I use the tools Verena has given me!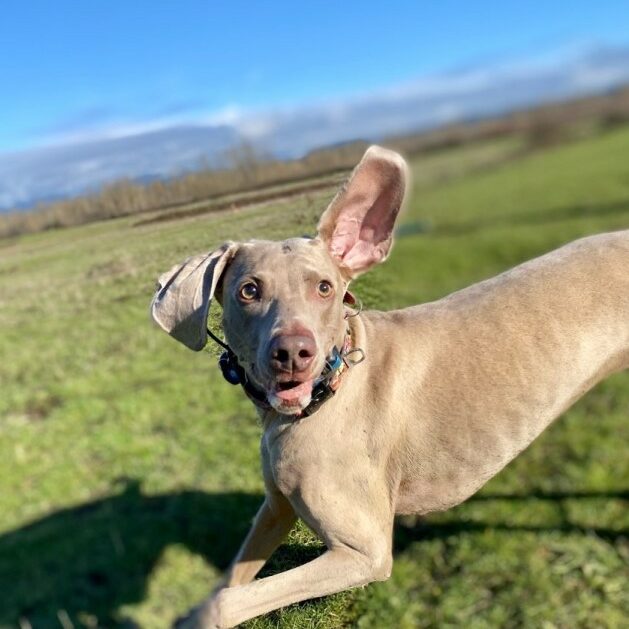 ⭐️⭐️⭐️⭐️⭐️ Our dog's favorite part of the week are her dog adventures. Kerry and her crew are the best dog trainers and are fantastic to work with. We are SO happy, and so is our pup.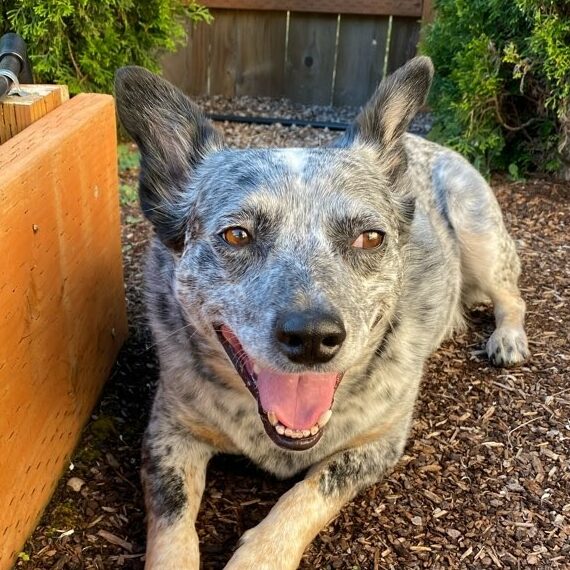 ⭐️⭐️⭐️⭐️⭐️ We are new to Portland and interviewed a number of pet sitting/adventure hiking companies. Dog Adventures Northwest set up a meet and greet with us to help ensure they could provide the right services with the right trainer and pack. Dingo is incredibly shy even with people he knows, so it was important to us that Dingo have continuity with his "people." We love that Jamie is Dingo's primary hiker/dog sitter. Dingo also has a back-up trainer he sees at Thursday adventures, so if Jamie isn't available, Dingo still knows the person who will be caring for him. Dingo can't wait to see them - he watches for Jamie coming up the walk (even on non-hiking days). He runs to the door to greet them so they can have a quick snuggle and jump in the car so he can see his friends. They communicate and share pictures often, which is great especially when we are away. We can't say enough great things about Jamie and Dog Adventures Northwest. We highly recommend them and can't imagine not having them in our lives.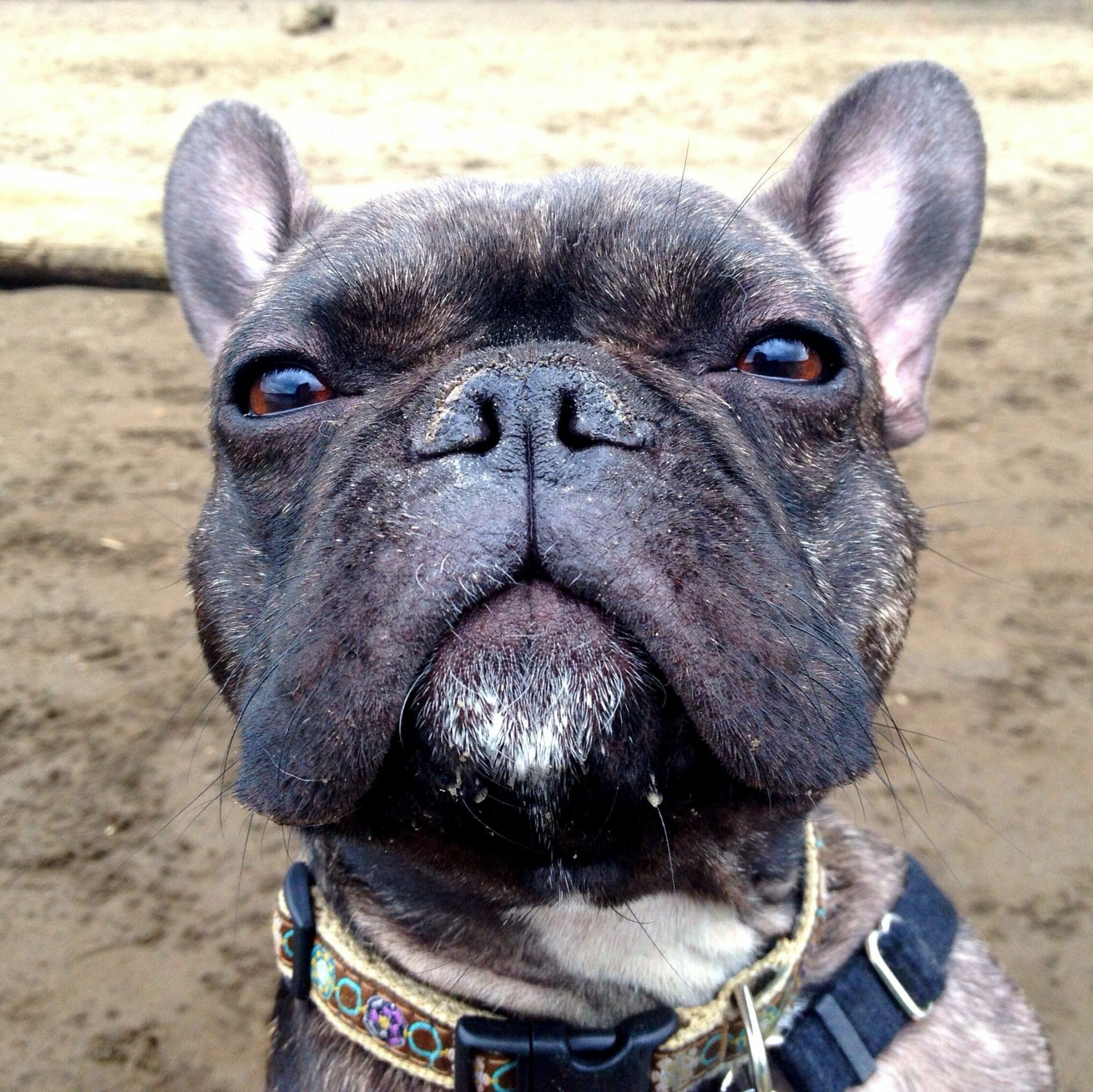 Madison, Elizabeth, and Midnight
⭐️⭐️⭐️⭐️⭐️ Kerry Ryan has been a true asset to our family. From the time we first contacted her for assistance when we brought Midnight home, she has been nothing but professional. Her training abilities and calming nature are second-to-none. Her tips work wonders and she reassures us every step of the way, never too busy to answer any questions we have. She's the best!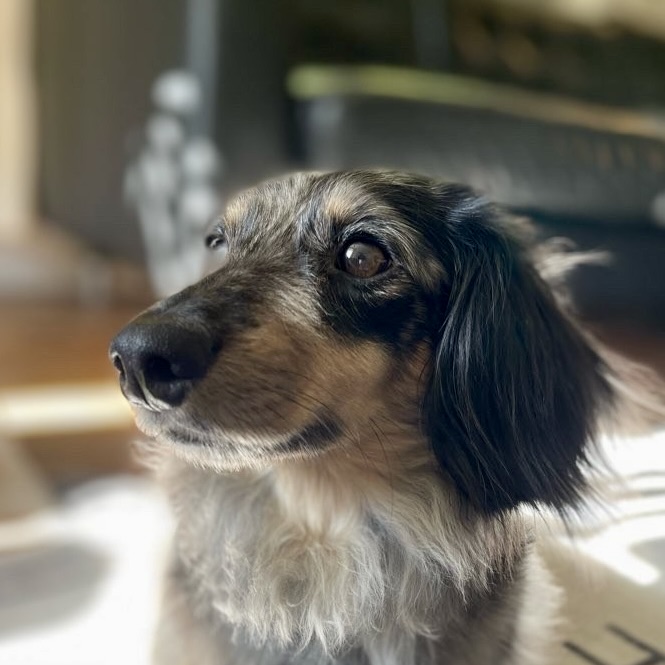 ⭐️ ⭐️ ⭐️ ⭐️ ⭐️ My husband and I cannot say enough good things about Autumn at Dog Adventures NW. She watched our mini dachshund, who is quite a handful, while we were out of town to get married. It was important for us to find a person and a company that offered in-house care, to not disrupt his scenery and routine as much as possible. Needless to say, we wanted to make sure we had someone caring, trustworthy, and loving to watch our little guy in our home while we were out of town for such an important event. Autumn's updates—both text and photos—were so fun to get each evening, ensuring us he was ok, well taken care of, and doing well. Her written recaps were little stories and her photos were always so cute! (Who doesn't love photos of their own dog while they are away?) The recaps kept us in sync with how he was doing and made us feel like we were up-to-date with what was going on. I honestly think our pup was kinda bummed when we came home because he loved his time, walks, pets, and snuggles with Autumn so much. She left everything cleaner than it was before and watered our plants too. We will definitely book with her again when we need someone to watch Otto. It's nice knowing their Dog Adventures NW team hires reliable and dog-loving/trained people. We love Autumn! ❤️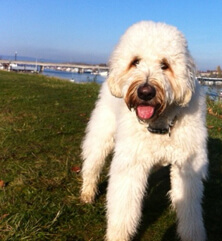 Cherie, Dominick, and Vegas
⭐️⭐️⭐️⭐️⭐️ My GoldenDoodle, Vegas, is an absolute delight to have around. We owe it all to our fantastic trainer Kerry. She has great energy, and you can tell she truly loves your pet. My husband and I think Kerry was the best money we have spent in a long time. Vegas is happy and so are we!!!!!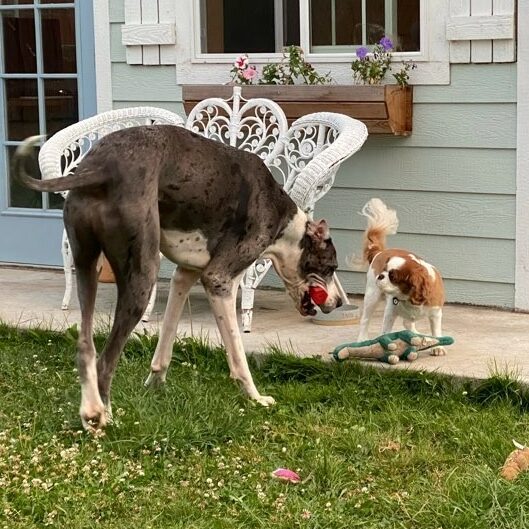 Alexander, Winston, and Ripley
⭐️⭐️⭐️⭐️⭐️ We've been using Dog Adventures Northwest now for the last year or so to help watch our dogs Ripley & Winston (King Charles Cav and Great Dane). We were a little nervous about letting folks into our home while we were away for overnight stays initially. That fear was immediately resolved as Kerry's team of dog watchers and trainers were incredibly communicative, respectful, and flexible in getting us matched with the help we needed quickly. We've searched a long time for a dog sitting service whose people we could trust and are so happy to have found Dog Adventures. Thank you, Kerry, and thank YOU Jac for most recently staying overnight with our pups - They clearly loved the time with you!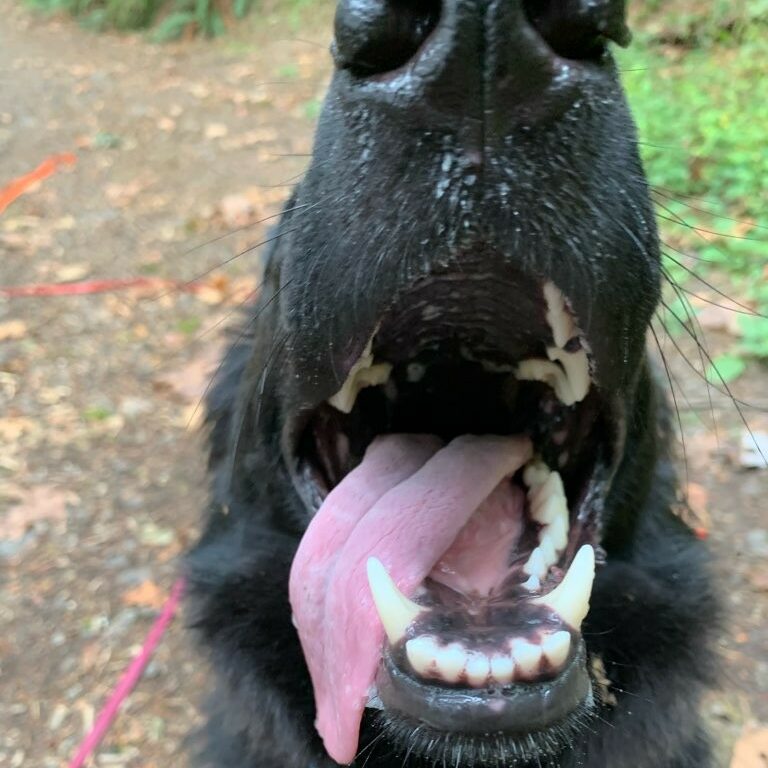 ⭐️⭐️⭐️⭐️⭐️ Fantastic organization. Our energetic German Shepherd LOVES her hikes with U.b. and we love how happily exhausted she is after each one. We highly recommend DANW.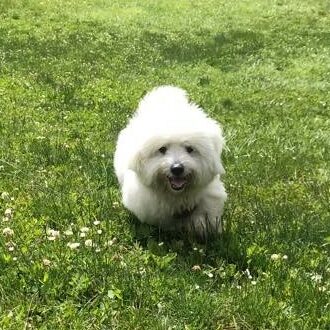 ⭐️⭐️⭐️⭐️⭐️ Our 1-year-old Coton de Tulear has been enjoying his adventures and private training sessions with Dog Adventures Northwest for several months and we're so grateful that we stumbled upon them. The trainers send updates and photos of your dog's adventures, so you don't feel like you've missed out on the day. The private training follow up notes are always clear and helpful. Absolutely love all the wonderful people that we've had a chance to work with!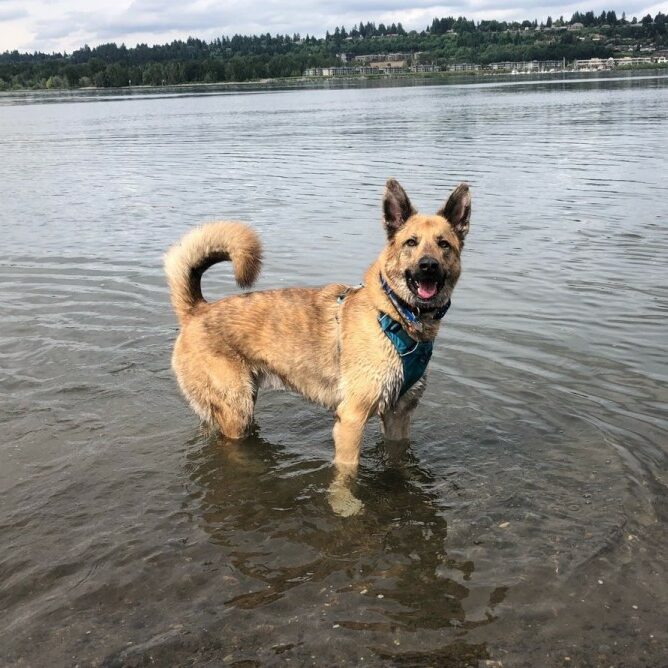 ⭐️⭐️⭐️⭐️⭐️ I am so thankful to the wonderful care that John provides for my pooch, and for the excellent communication by the owner, Kerry, at Dog Adventures Northwest. My doggo has extremely high anxiety and letting new humans into his trusted pack is difficult. When I first started working with DANW three years ago, John showed patience and flexibility in building trust with my dog. When my dog began struggling with his play regulation, John was again able to find adaptive ways to help him keep learning and exploring safely. I am so very grateful for John, Kerry, and DANW!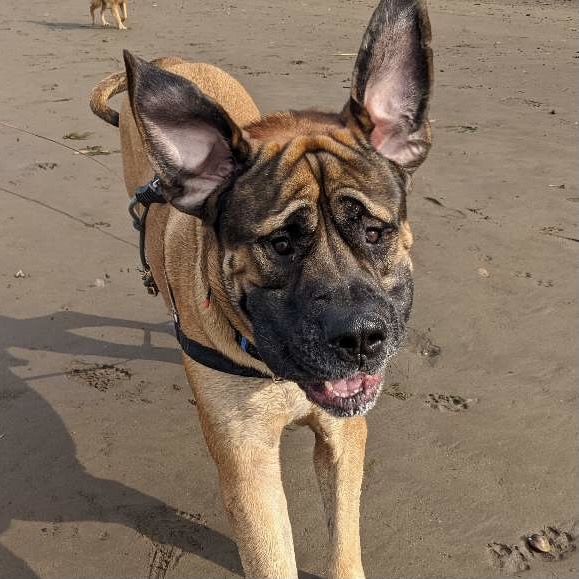 ⭐️⭐️⭐️⭐️⭐️ Our Mastiff has been spending his mornings with Dog Adventures Northwest three times a week since he was 9-weeks-old. He started out with a puppy nanny and then moved to adventure walks. They have helped him socialize and kept him exercised for that entire time. Our vet has commented on his health and we don't have to put up with a bored puppy too much. Baugi gets excited every time Peter comes to pick him up and waits eagerly by the door. The small groups are a lot easier on him than playing in big groups and he loves to get out in the water. We also get a ton of great photos of our doofus having fun. Raising a giant puppy has been a lot easier with the help of Dog Adventures Northwest.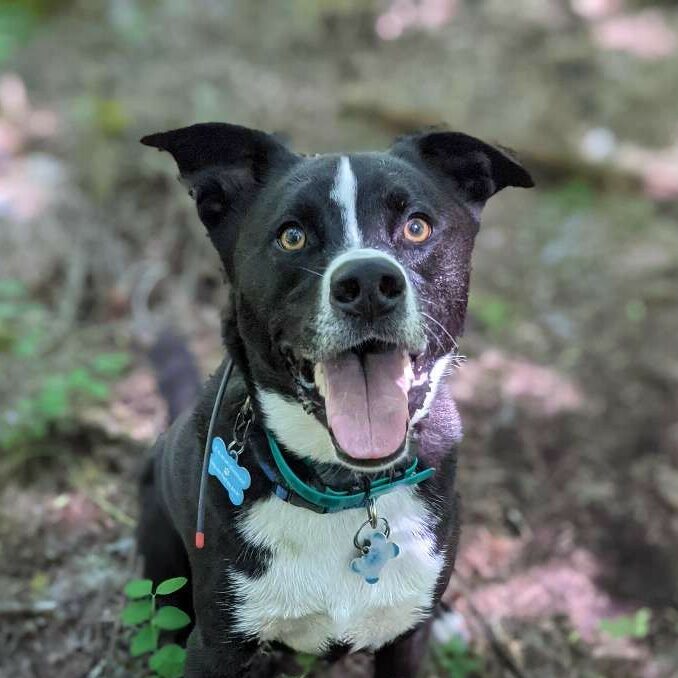 ⭐️⭐️⭐️⭐️⭐️ Amazing trainers and services! Our dog LOVES Peter (I think maybe even more than us)! He always comes back so happy and tired from his adventures. Could not recommend more highly.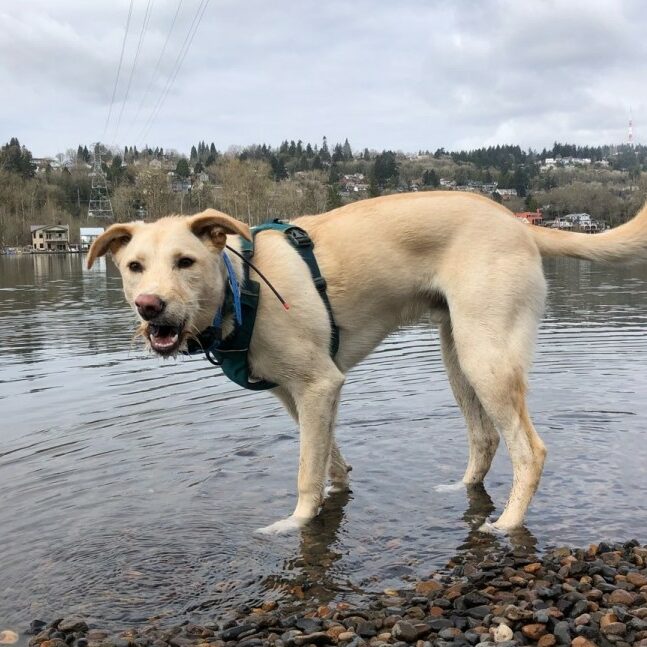 ⭐️⭐️⭐️⭐️⭐️ I've been a bit skeptical of dog training/walking services in the past. Will they really work? Is it worth the money? Then I adopted this cutie, Bailey, from One Tail at a Time PDX and he came with some anxiety that was making it difficult to train him on my own. The wonderful veterinary staff at Brooklyn Yard Veterinary Hospital recommended that I contact a trainer who happens to work with Dog Adventures Northwest and the rest is history! Working with Rosie, Kerry, and John, has been a dream. On long, rainy days when my kiddo doesn't want to go on a walk, John comes and takes him on an adventure and he comes home happy and tired! Did I mention Bailey is a puppy? A 50 lbs, 8-month-old, crazy puppy? We've only been working with DANW for a few months and I have already seen major improvements with Bailey's confidence at dog parks and his ability to judge situations that he should avoid. Now I'm a believer. It IS worth it to have these highly skilled and certified trainers work with your pets. They are trustworthy, friendly, and great to work with. They will even send you updates with photos and descriptions of what happened on the adventure. When John says "bye, Bailey, I love you" after dropping him back off... I almost lose it, y'all.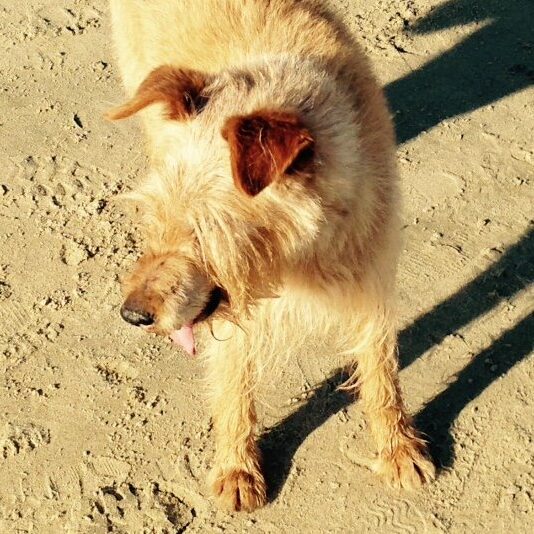 ⭐️⭐️⭐️⭐️⭐️ Owner-founder, Kerry Ryan, couldn't have been more accommodating of our needs or easier to do business with. What's more, I cannot overstate how delightful our trainer Clara was in working with our Cassie (she is Cassie's new but adored auntie)! Cassie eagerly awaited her arrival on training days, and was always sorry to see Clara leave. Clara was reliable, punctual, and friendly yet professional in her communications with us, before and after every session. She is well qualified in gentle, upbeat, affirming, positive training techniques, and she clearly loves her work. We couldn't be happier with Clara, Kerry, and Dog Adventures Northwest. I recommend them enthusiastically!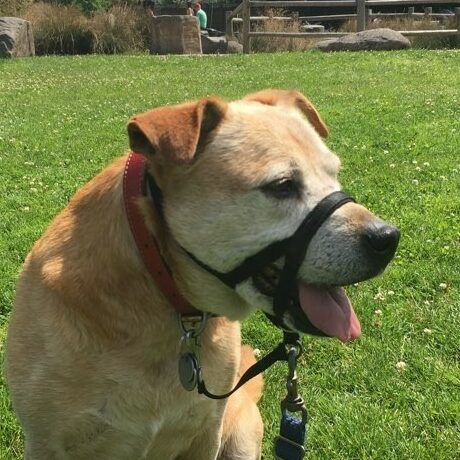 ⭐️⭐️⭐️⭐️⭐️ My family has used Dog Adventures for several years and continue to be pleased with the service we receive. Not just in the pet care, but in the tending of business matters as well. Thanks so much.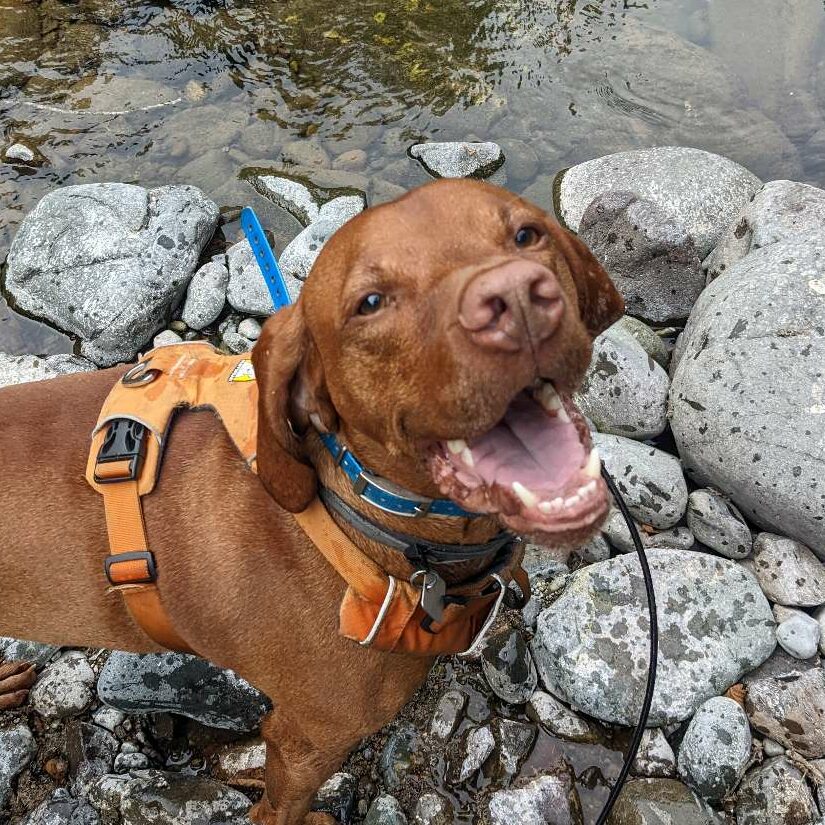 ⭐️⭐️⭐️⭐️⭐️ We have been sending our 2-year-old Vizsla out on adventures with Dog Adventures Northwest for years now and have been thrilled with the care, attention, and exercise he gets. Shawna, in particular, is fabulous and is now taking him out on all of his weekly outings. She really gets to know the dogs she works with so that she can individualize her interactions with them. He comes back each time with reinforced or new skills, and is even tired for awhile (which for a young Vizsla is saying something). I highly recommend DANW!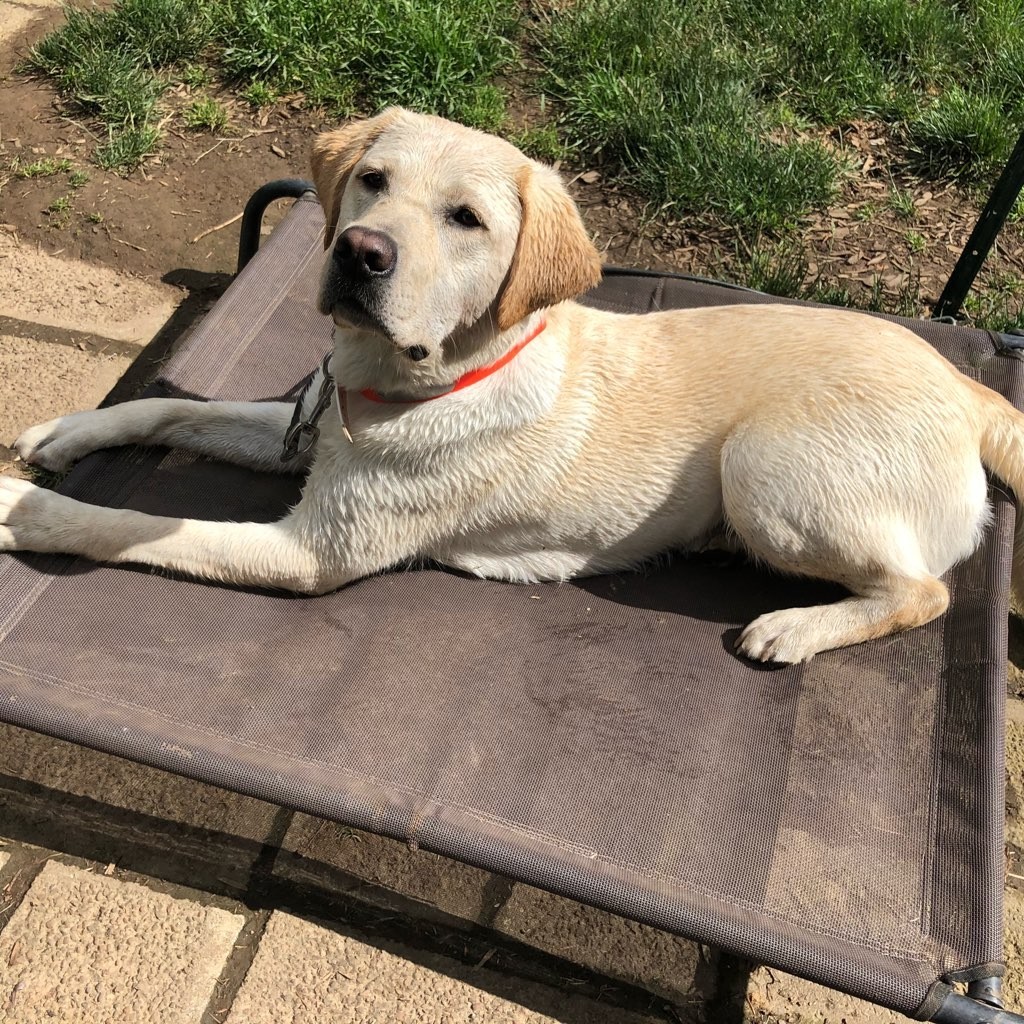 ⭐️⭐️⭐️⭐️⭐️ Dog Adventures Northwest is a fantastic company and I cannot recommend them strongly enough. Cassie is an incredible trainer and dog whisperer, and helped enormously in raising and training my yellow lab puppy. Jess is also stellar and extremely caring and dedicated. They are also fantastic people who care deeply about training and caring for dogs and are incredible resources. This is not your run-of-the-mill dog sitting and training outfit. These are top-notch trainers with years of experience who provide highly customized services and really get to know your dog's personality and work with you on specific training/care regimen. Kerry has always been there when we needed care and support for our pup. I am so glad I found such a great company!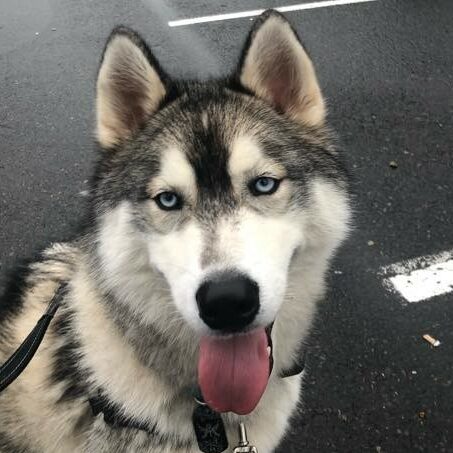 ⭐️⭐️⭐️⭐️⭐️ We've used this company (Jess, in particular) for several months and are very satisfied - actually more than satisfied. I knew it would be great for the pup, but it's been great for us too! They've taken our energetic Husky puppy on adventures, given him mental stimulation and training sessions plus lots of snuggles and love. They are easy to work with, have fair policies, and there's an awesome app that makes scheduling, payment, and sharing photos super easy. We had Baz stay with Jess as part of the Board and Learn program and we didn't for one second worry about him (or what bad habits he could be learning from a cheap dog sitter). We are excited that Baz can grow up attending adventures with Jess as his nanny!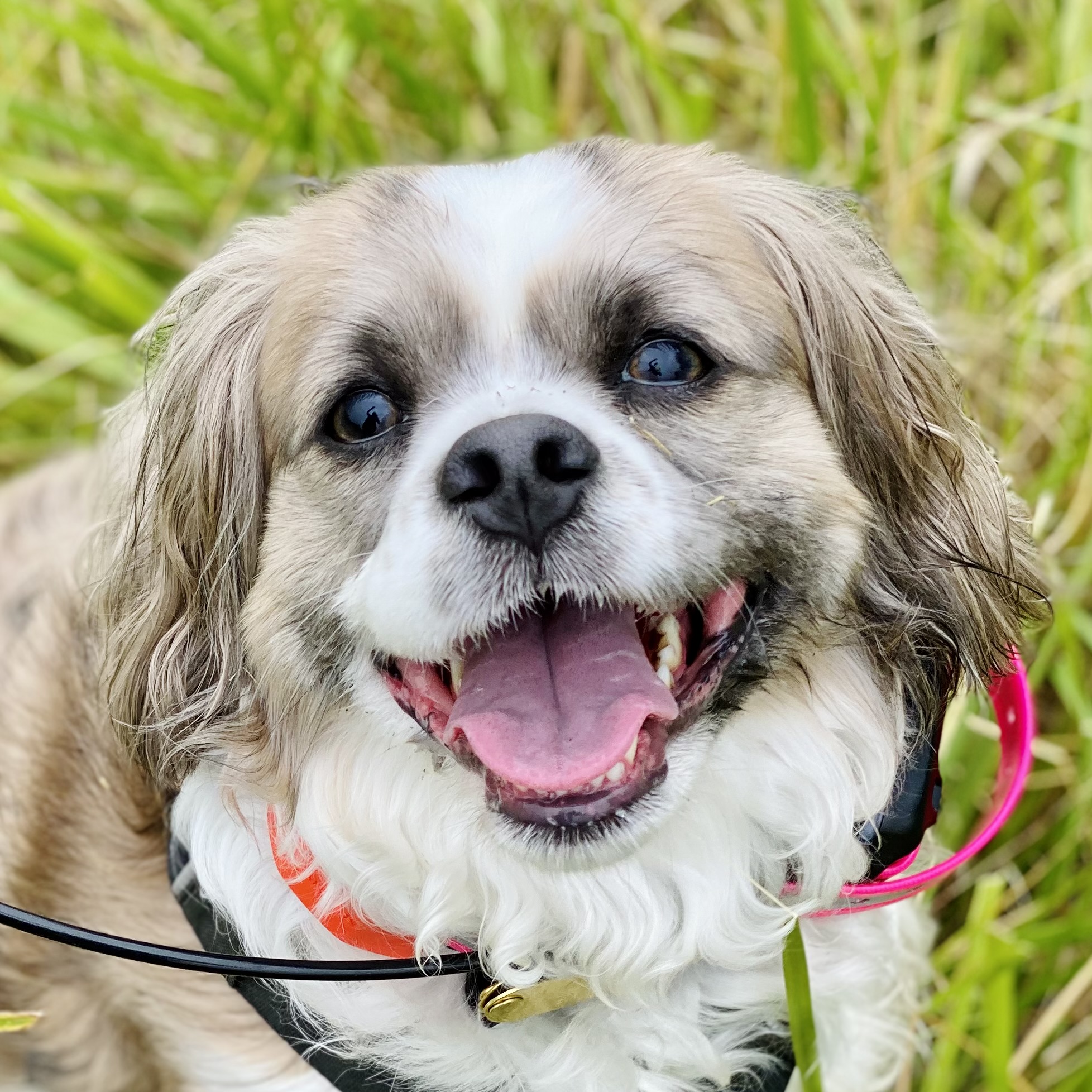 ⭐️⭐️⭐️⭐️⭐️ We cannot speak highly enough about Dog Adventures Northwest! We have an active breed requiring a lot of exercise both physically and mentally and were searching for a service that catered to our needs. Kerry, the owner, who is absolutely lovely, listened to our needs and has paired us with knowledgeable trainers who know their stuff when it comes to managing both individual and small groups of dogs. We hit the jackpot! Our dog always returns home from her adventure day happy and tired (yay!) which never fails to bring a smile to our faces. The pick up and drop off service cannot be beat! These are folks who love what they do and it shows. We all look forward to adventure days and are grateful to Kerry for creating something so wonderful.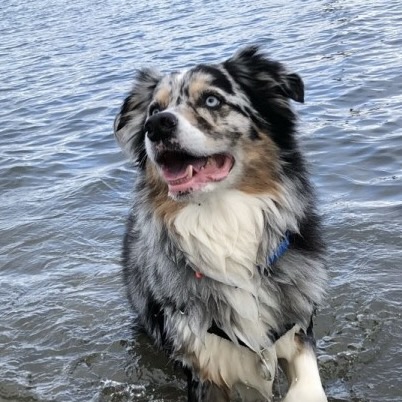 ⭐️⭐️⭐️⭐️⭐️ Dog Adventures Northwest is such an amazing company! The staff is absolutely wonderful, very friendly and easy to work with. The trainers are very professional, attentive and knowledgeable to my dog's needs and training routines. I know my dog is in good hands when he is out on his adventures. I have been with this company for 6 months now and absolutely love the service. When Jamie comes to the door to pick Samson up, he is full of excitement and they are full of love for him! Samson comes home with the biggest smile on his face and you can tell he has had the best day. I also get a message after his adventures with the day's recap and some great photos of my dog on his outing. I love the pick up and drop off service as it makes it very convenient! If I am not home for pick up and or drop off, I have a spare key outside so Samson does not miss his day out. I fully trust Jamie with access to the key as they are very reliable and honest. His leash is always put back where I keep it and she makes sure the TV is left on for him as he is one spoiled boy. I highly recommend this company as Kerry (the owner) has put her heart and soul into creating an incredible brand.
⭐️⭐️⭐️⭐️⭐️ Dog Adventures was the answer we didn't know existed! As first-time dog moms to a high-energy Vizsla pup who developed some dog-dog reactivity, we struggled to get Obi off-leash exercise in a safe way, especially since he tends to range and his recall was pretty spotty. We had tried other non-trainer-led solutions with too many dogs and not enough management and it created more issues than it solved. We were excited about the prospect of adventures being guided and managed by positive trainers with a small number of dogs. Cyrus has been taking Obi on off-leash adventures for the past 6 months and it's been amazing. Cyrus gives thorough reports on how the day went, works with us to resolve any issues, is super communicative and flexible, and works really hard to make sure all the dogs have a great time. Obi's recall has improved significantly and he's just a happier boy. He gets so excited on adventure days and the many photos and videos we get from Cyrus show how much fun he's having. Do your pup a favor and sign up for an adventure!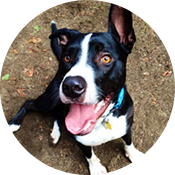 ⭐️⭐️⭐️⭐️⭐️ I was very anxious when I first decided that I wanted to choose someone to take my newest rescue out for more exercise during my long work week. I knew that he liked dogs but that he could get nervous in overwhelming situations and I also wanted an element of training in his day to help him build better focus outside (Gordy has an incredible prey drive). Our trainer with Dog Adventures Northwest came to my house and met him and made me feel really comfortable about moving forward with an adventure. I was so pleased with the calm, happy dog I had waiting for me at home. Kerry picked the perfect buddy for him to run with, which is what I most wanted for him. Thank you so much for your patience and skill!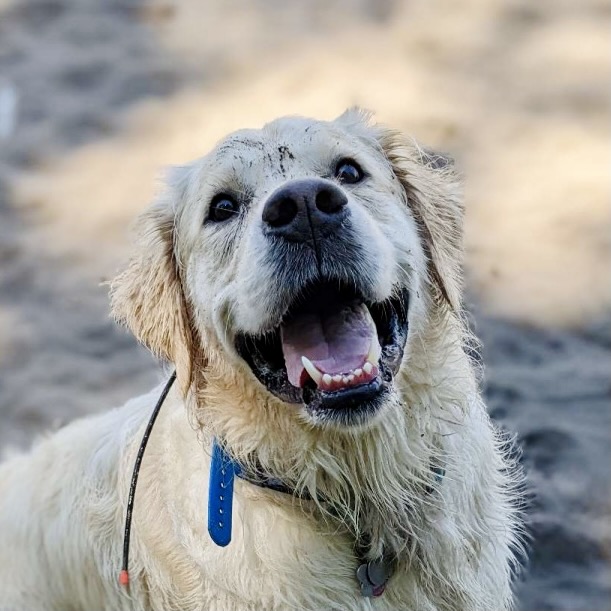 ⭐️⭐️⭐️⭐️⭐️ We have a 7-month-old Golden Retriever with A LOT of energy. The Adventures through Dog Adventures Northwest have been wonderful for him. He gets to run off-leash with other dogs under the watchful eye of a kind and knowledgeable trainer. Cyrus (our wonderful trainer) is helping our dog learn good recall skills and allows Enzo to burn off lots of energy. The pickup and drop off service make this so easy for us! Cyrus always has him cleaned up enough to come in the house without muddy paws. How does he do that? I also really like their scheduling app and weekly communication regarding our dog's adventure. I love this company!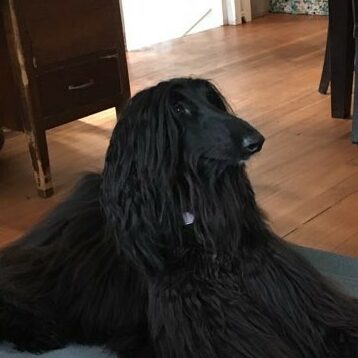 ⭐️⭐️⭐️⭐️⭐️ I had a great private training experience with Taylor. I have an Afghan hound which isn't the easiest breed to train, but Taylor was great at reading her body language and making suggestions for things to work on and different dog sports to try. I purchased a lesson package and it was definitely worth it to give us some skills, build confidence, and work to reduce reactivity.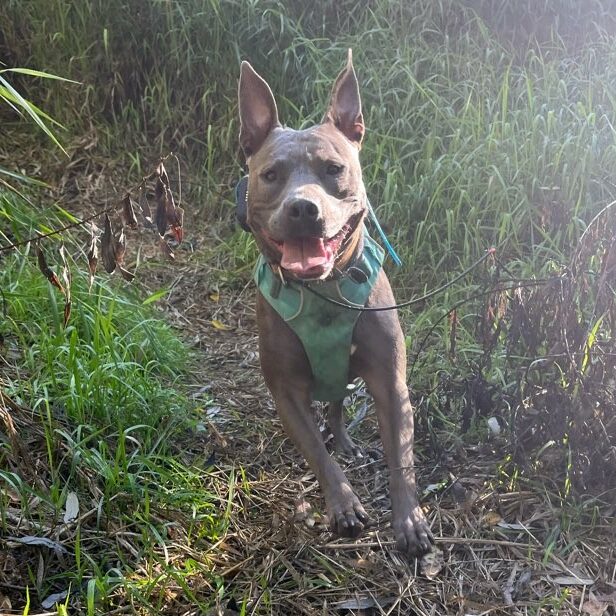 ⭐️⭐️⭐️⭐️⭐️ Mindy Cook and Dog Adventures Northwest are fabulous. Our pup has had such a great time on her adventures each week with Mindy, and she gets excellent care and exercise. I highly recommend them. I also appreciate the details they gather before scheduling a service. I feel Izzy is in the best hands.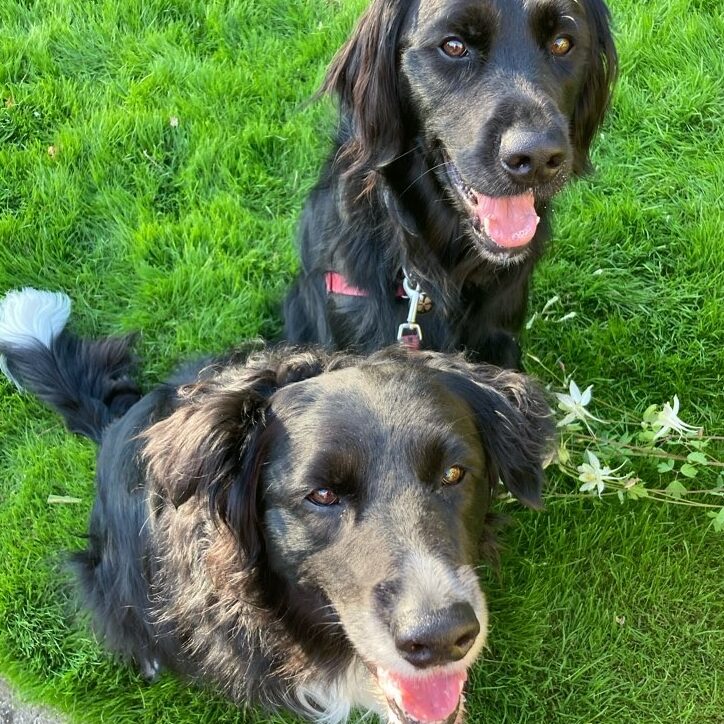 ⭐️⭐️⭐️⭐️⭐️ We were so thrilled with the care and attention provided by Dog Adventures NW and specifically by Caroline. She not only took THE BEST care of our pups while we were away for two weeks, she spoiled them like WE do with love, snuggles, treats, walks, positive training, playtime... and she updated us with specific details and images the entire time! We have never had such a great dog/house-sitter EVER! Thank you a million times over for the incredible care of our pups and our home while we were away. We are so grateful to have found you!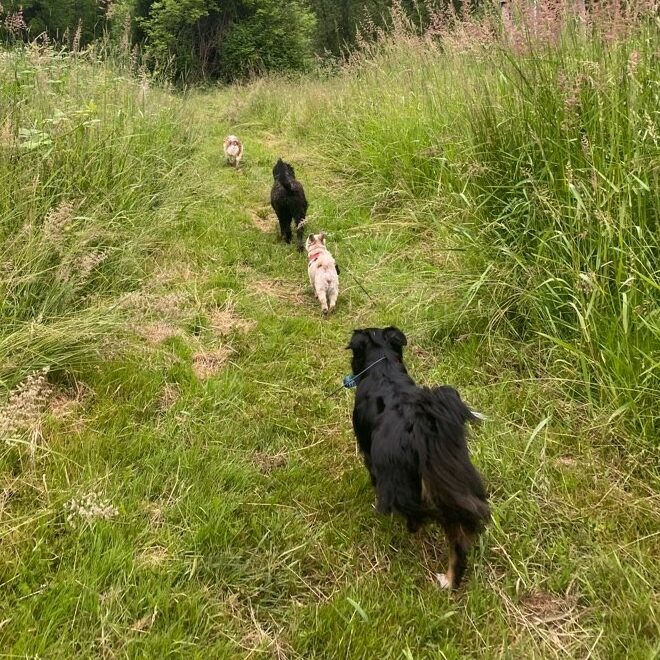 ⭐️⭐️⭐️⭐️⭐️ Amazing! We LOVE EVERYONE at Dog Adventures Northwest. So grateful for this service and these incredible people!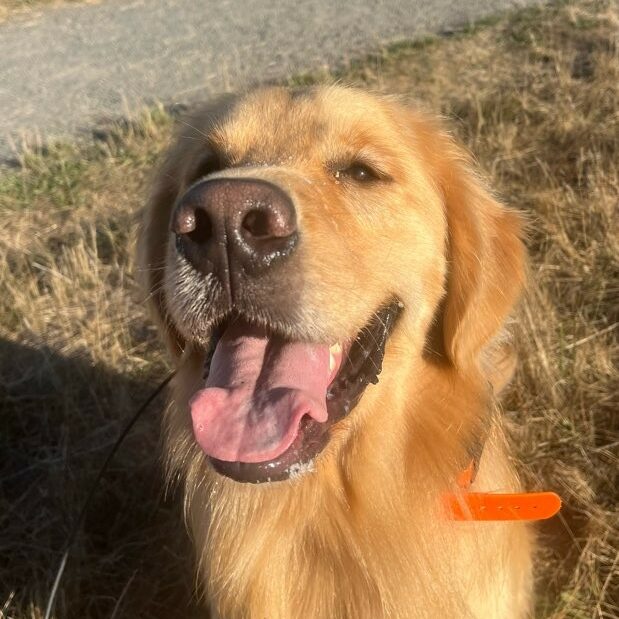 ⭐️⭐️⭐️⭐️⭐️ WE LOVE DOG ADVENTURES NW and Mindy Cook! I was very nervous to trust someone with our fur baby, not only just for a day adventure, but for adventure boarding as well. Mindy Cook has been fantastic with our boy, and he absolutely loves her! Our dog is a one year old Golden Retriever that is full of energy. He goes on a weekly adventure with Mindy, and comes home a very happy and sleepy boy! She always works with him on the adventure (no jumping, recall, etc.) and we get a full update, with pictures each time. It is great socialization for our young boy. We also had our dog adventure board with Mindy and her family. Her dog and ours were fast friends. He was able to stay in her home and be a member of her pack for a week. Mindy provided updates daily, and was very responsive to my text messages, etc. We will for sure use Mindy for adventure boarding in the future, and of course continue the weekly adventures! I highly recommend Dog Adventures NW!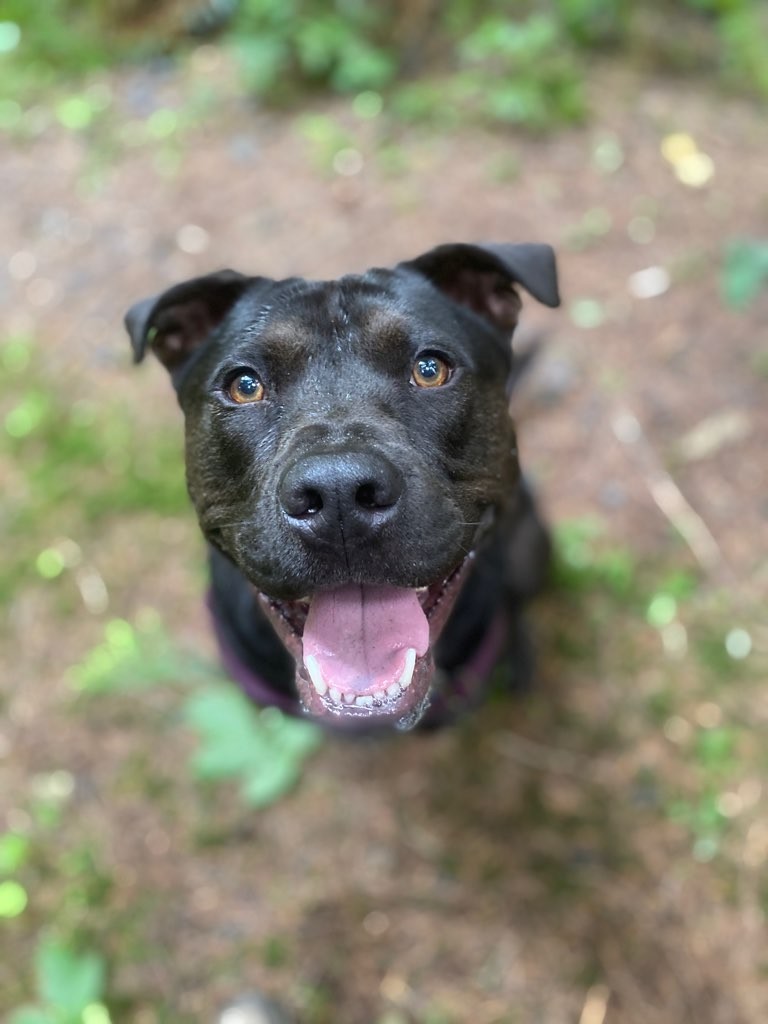 ⭐️⭐️⭐️⭐️⭐️ I can't say enough about the folks at Dog Adventures Northwest. Our boy, Babylon, is an exuberant Lab/Pit mix who's deep into adolescence. (Read: he listens when he wants to!) Thankfully, trainer Jaime has the patience and energy to keep up with him. Babylon adores his weekly adventures with Jaime and a small crew of dogs. They've also taken care of him several times when we were out of town, and truly does treat him like one of the family. Other trainers have been excellent as well. This is a well-run business populated by experienced dog lovers. Highly recommend.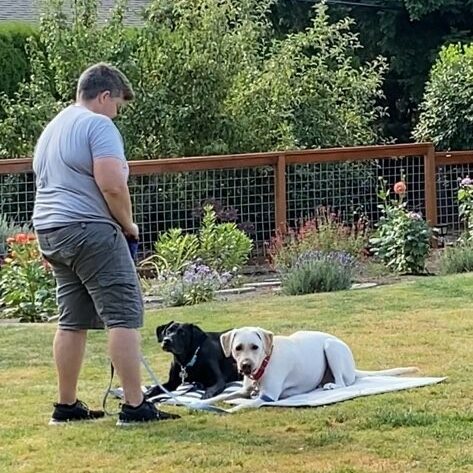 ⭐️⭐️⭐️⭐️⭐️ Dog Adventures Northwest has been such a fantastic experience. Our family has done several training sessions with them and we're so grateful for all we've learned. It's been great to learn new skills and to work with a trainer that is so in tune with your dogs (and kind to their humans all along the way). Just can't recommend them highly enough.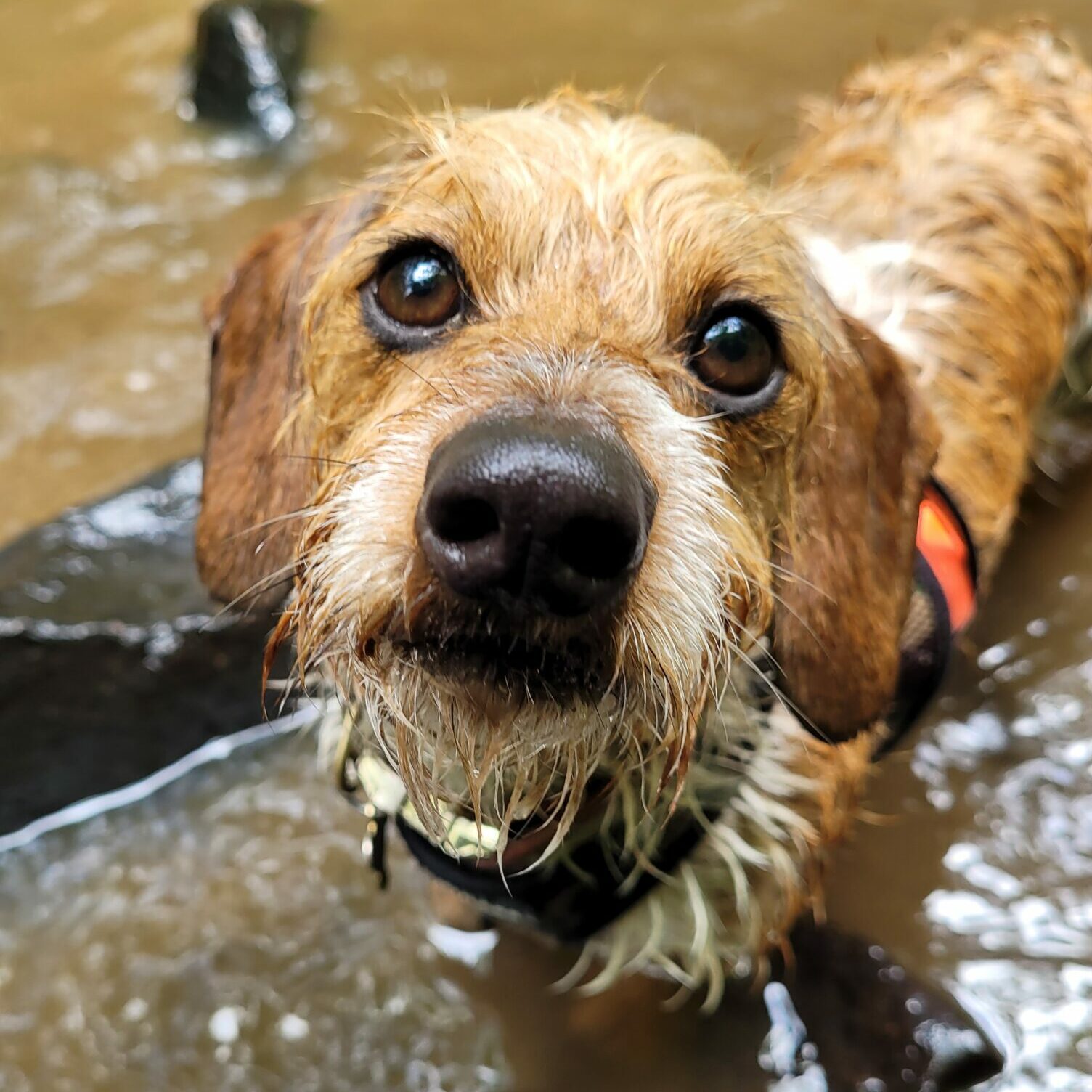 ⭐️⭐️⭐️⭐️⭐️ I can't say enough good things about Dog Adventures Northwest. We moved to Portland in September, and found them when we were looking for a trainer for our then very young, slightly anxious puppy. Kate worked with him on resetting his basic training and then onto socialization sessions. He loved his time with Kate so much that we signed him up for weekly off-leash adventures (we've used Jaime, Verena, Mindy, Simone, and Clara), and they're just amazing for him!! He comes home tired, happy, and hungry. Which makes for very happy puppy parents. Amazing service, amazing communication, and seriously amazing photos of our tiny sausage having the time of his life.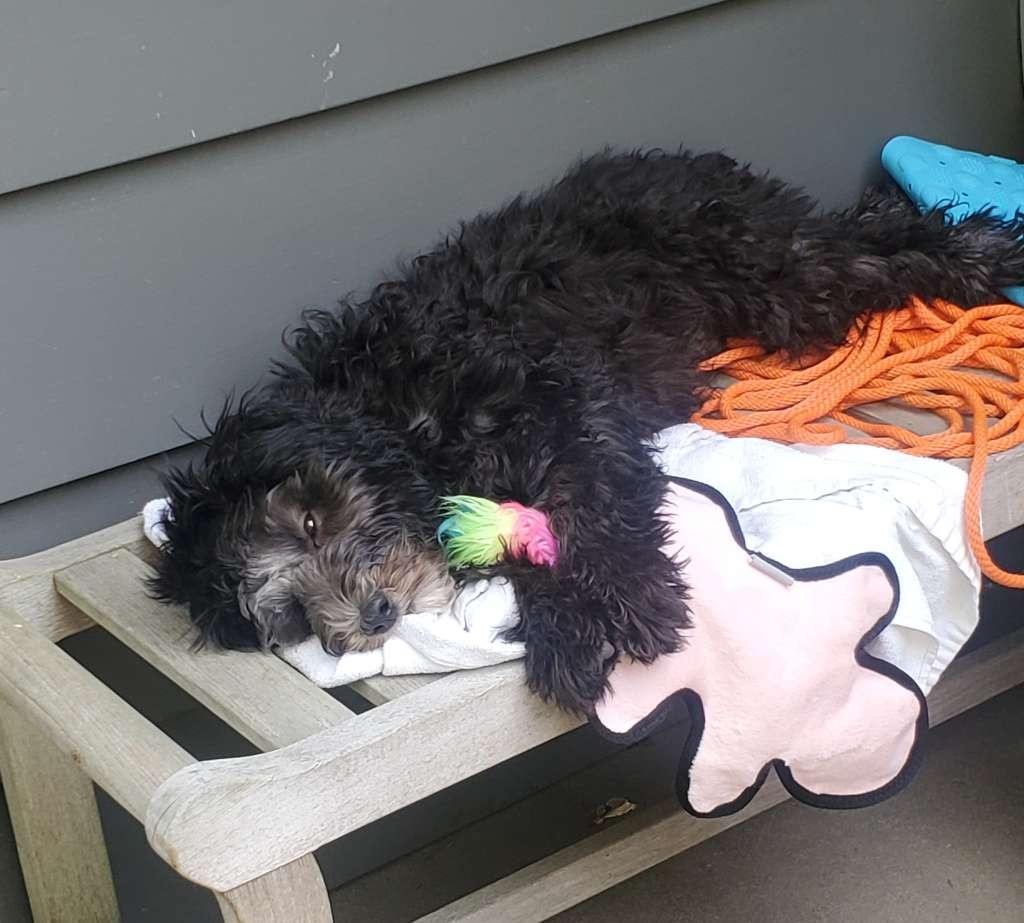 ⭐️⭐️⭐️⭐️⭐️ My puppy and I had a wonderful experience with Hannah at Dog Adventures Northwest. Hannah really helped me understand what my puppy was thinking and what motivates him in various behaviors. She helped me a lot with leash walking, especially when she walked behind us and coached as we went along. I appreciated her knowledge, encouragement, and great follow up emails, complete with wonderful photographs. A good trainer needs to be creative and assess what a puppy needs in every situation. Hannah is an excellent improviser and I could tell that she really enjoys and loves her canine clients!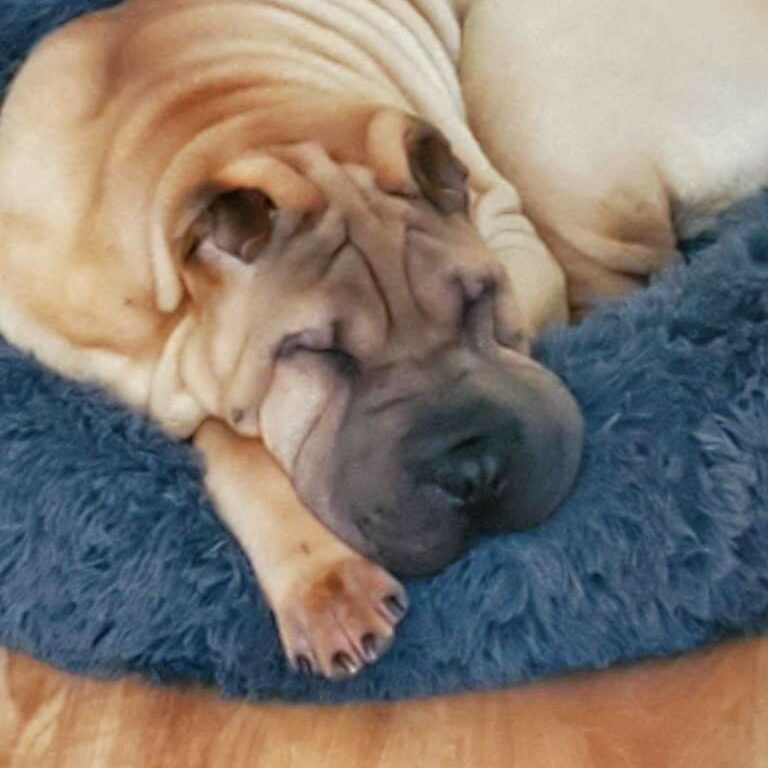 ⭐️⭐️⭐️⭐️⭐️ I have had nothing but great experiences in working with Dog Adventures Northwest. They have absolutely gone above and beyond what I thought any training company would. They are very knowledgeable and do great work with intact dogs.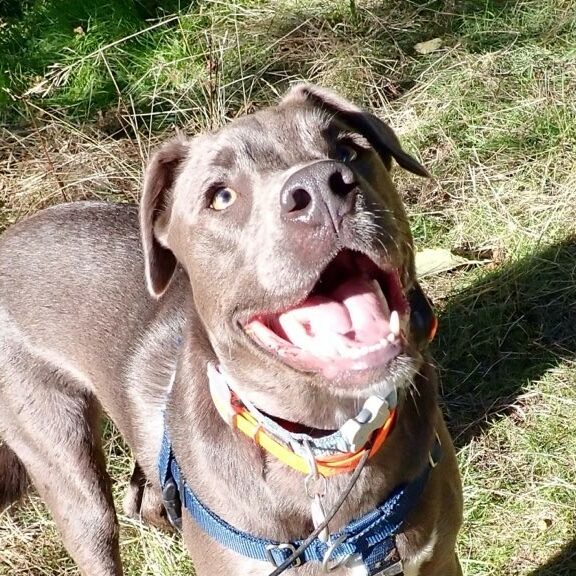 ⭐️⭐️⭐️⭐️⭐️ Dog Adventures Northwest is amazing and we were so lucky to have been referred to them during our time in Portland! Trainers Cyrus and Ellaree have been taking our 1-year-old Pittie mix out for adventures three times a week and it's been a wonderful experience for all of us. They always take plenty of great photos and video of our pup romping around at the beach or in the woods. They've been working on her recall, obedience training, settling down around other dogs, and a host of other skills with her. Her excitement when they come to pick her up is **off the charts** and she comes home tuckered out and ready to nap for the rest of the day. We've also gotten some great training pointers/refreshers ourselves. Thank you DANW!! Can't recommend them highly enough.
⭐️⭐️⭐️⭐️⭐️ Kerry and her whole team have been amazing supporters, advocates, and friends in helping with two of our dogs. They are flexible and approach problems with patience and experience that I truly appreciate. They truly find happiness with the animals and have helped me understand how to approach challenges. I am grateful to have this team help me with my doggie journeys.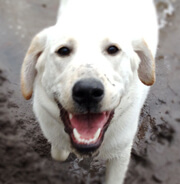 ⭐️⭐️⭐️⭐️⭐️ Our dog Texas loves Dog Adventures Northwest! When Tex sees his trainer, he gets very excited because he knows he is in for a fun adventure-filled day! This is our first Lab who has been shy, and they have done wonders for his socialization. Tex used to be scared of water, but now he plays in it, thanks to his trainer consistently taking him to rivers and lakes to help him over his fear. Dog Adventures Northwest has taken Tex on full-day dog adventures and even had him for a weekend when we were out of town. Not only have they done wonders with Tex's socialization, but his training has improved greatly as well. Every trainer at Dog Adventures Northwest truly loves the animals they work with. We know when Tex is with them he is in wonderful hands, and we would not hesitate to recommend them to anyone.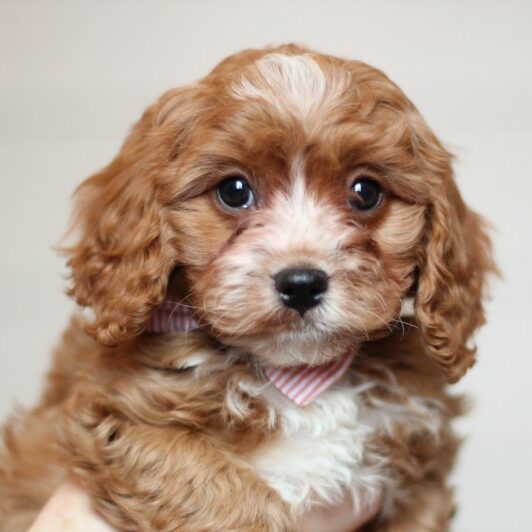 ⭐️⭐️⭐️⭐️⭐️ I travel a lot with work and I wanted my puppy to be in safe hands as he is very young. I've been booking the Board and Learn service for the last 6 months and now I have transitioned over to Boarding! The services are impeccable! Kerry and her team at Dog Adventures Northwest are fantastic. I have been nothing but impressed by how much they have gone out their way to accommodate my puppy, Milo. Do not hesitate to book any of the services available. I couldn't recommend the team enough! There is consistent communication, putting your mind at ease while you're away traveling!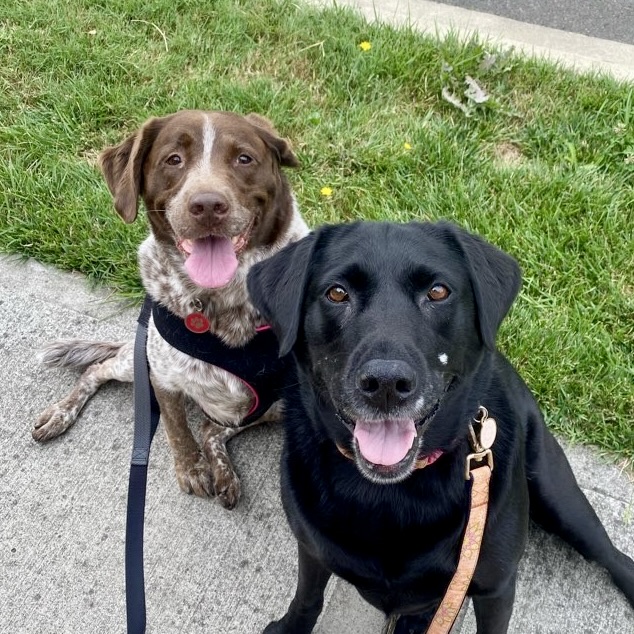 ⭐️⭐️⭐️⭐️⭐️ My girls just love when DANW comes to pet sit in our home! We appreciate the care that our sitter Jac provided while we were away. Right before leaving, our Black Lab came up lame on her right shoulder and it was hard to leave. Jac cared for her and kept us updated all throughout our absence. By the time we got home, she was back to normal. We so appreciated our sitter's knowledge and expertise. Her love of dogs shined through. Both of our dogs can't wait until the next time Jac comes to visit!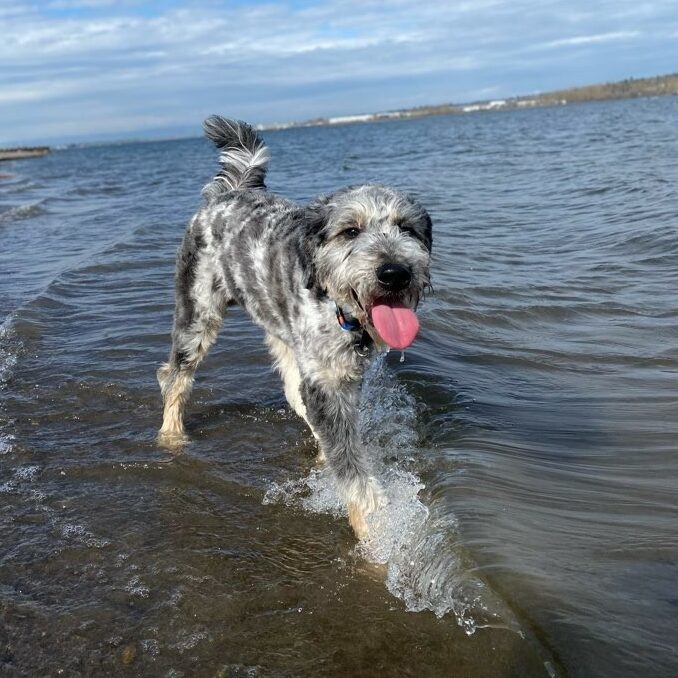 ⭐️⭐️⭐️⭐️⭐️ Dog Adventures Northwest is amazing and I highly recommend them! The owner, Kerry, is so kind, professional, and knowledgeable. She paired us with the perfect trainer for our new puppy, based on our needs and situation. Kate, our trainer, was incredible and our puppy loves her. He is always so excited to see her and sad to say goodbye. We have done a mix of basic training and socialization, including puppy Day Camp with Hannah (who is amazing as well). My pup learned a lot and had so much fun. The knowledge I have gained is valuable as I continue to reinforce my Bogey's behavior at home. I'm looking forward to future adventures with DANW!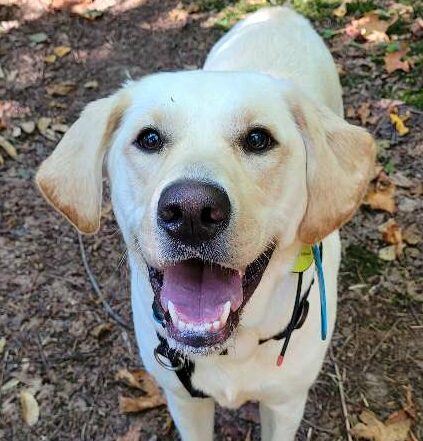 ⭐️⭐️⭐️⭐️⭐️ Our pandemic puppy has benefitted so much from her outdoor adventures with Dog Adventures Northwest. As a puppy, Cooper would tend to get over-excited and clobber her buddies (canine and human). While she has always been "friendly," we worried that she wasn't able to read social cues from other dogs and exhibit enough inhibition to keep her from being a pest. Having weekly practice with dogs while under knowledgeable supervision has been fabulous for us. The trainers at DANW are able to step in and guide Coop so that play stays fun for everyone and she is increasingly able to self-regulate and play (or just co-exist happily) with a variety of dogs. It's so nice to know that our pup is getting the practice and training she needs in an environment that isn't full of too many dogs and extra noises that might make it harder for her to calm herself, as might be the case in a crowded daycare. Her outings are without a doubt the highlight of her week. I'm sure she enjoys her hikes with us but her joyful helicopter tail when she sees Simone or Verena pull up in front of the house is truly next level.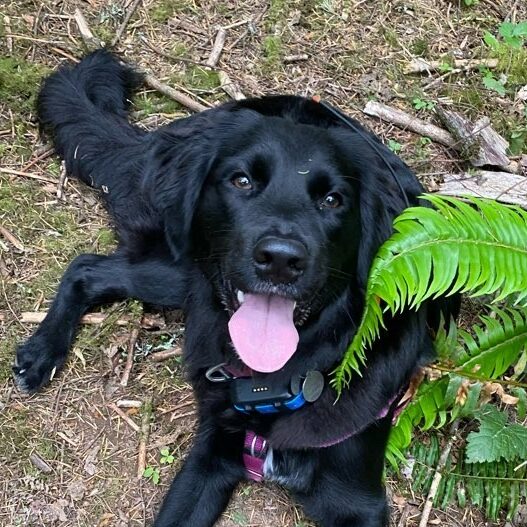 ⭐️⭐️⭐️⭐️⭐️ My 8-month-old dog has been going on weekly adventures for the past month and LOVES them! She squirms with delight when Clara comes to pick her up, and her recall is getting better each week. She comes home a very tired and happy pup! Communication with Clara, the trainer, and Kerry, the owner, is very easy and responsive. They both have been wonderful to work with. Scheduling is also very easy either via text/email or the app. Clara sends an update and great photos after each outing. I will definitely use their boarding/sitting services when I need to travel. They are a very trustworthy and caring company. I highly recommend DANW.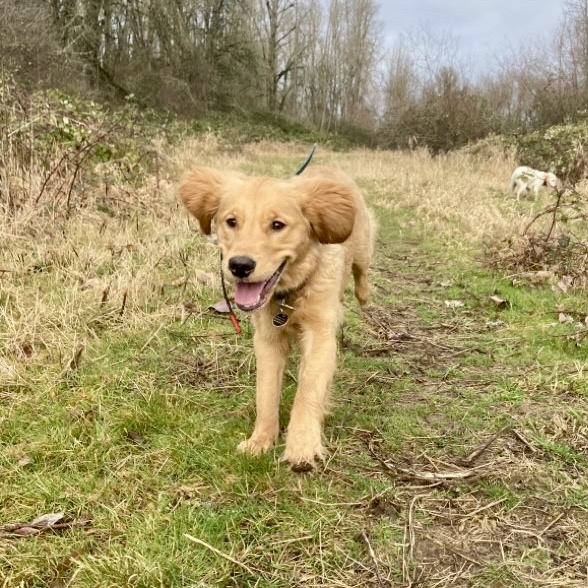 ⭐️⭐️⭐️⭐️⭐️ My golden retriever 'teen' puppy just returned from a week of DANW Board & Learn with Verena Sutherland. I've never seen my puppy so happy! What I appreciated the most is the caring atmosphere Verena created in her home and when out on adventures. The adventures had tons of socialization, new places, and exercise... my puppy LOVED all of them. In addition, my puppy received ongoing training in areas she needed additional support in. I enjoyed receiving the daily updates on what was worked on, Verena's suggestions/observations, and tons of action packed & happy photos. We are so grateful for Verena and the whole team at DANW. We plan on continuing with DANW for more adventures and activities since we've had such a positive experience.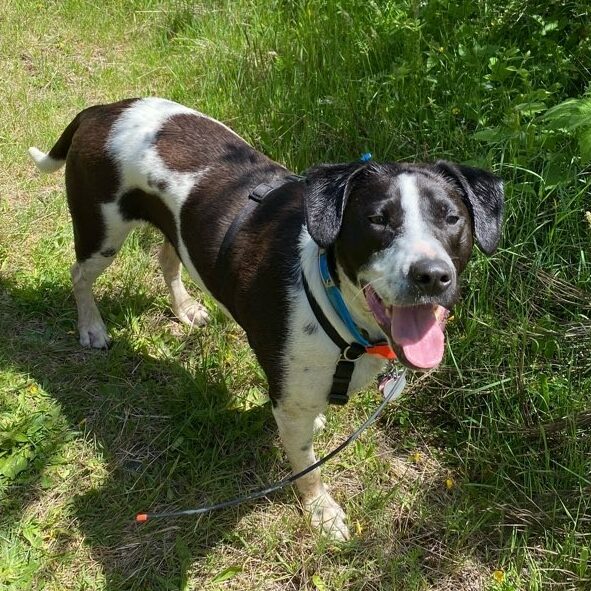 ⭐️⭐️⭐️⭐️⭐️ My pup loves his adventures! He always comes back tired and happy! He has improved in his play/socialization with both pups and people. I highly recommend Dog Adventures Northwest!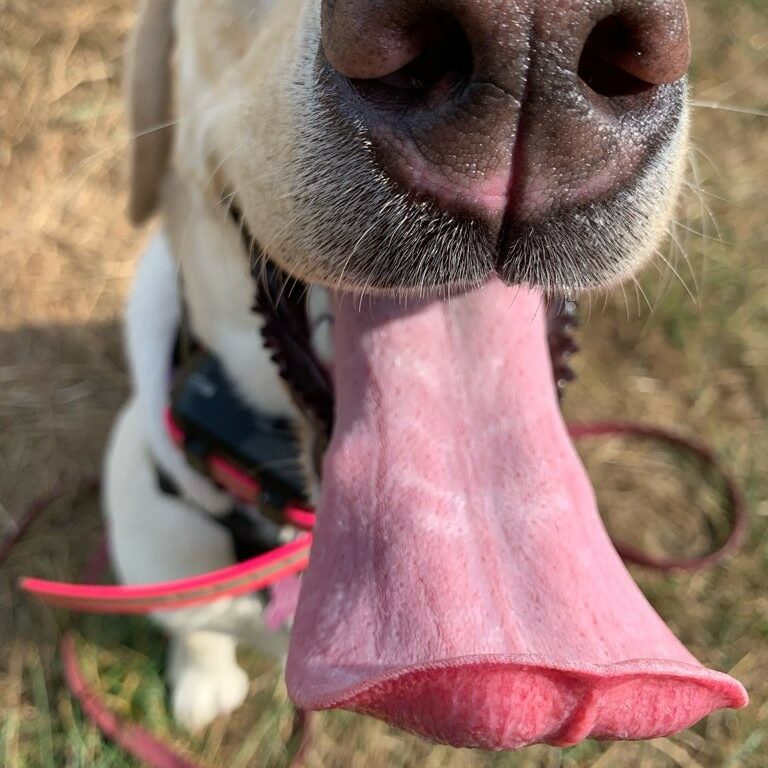 ⭐️⭐️⭐️⭐️⭐️ My dog has had a great time with U.b and Jackson! Knowledgeable, friendly staff.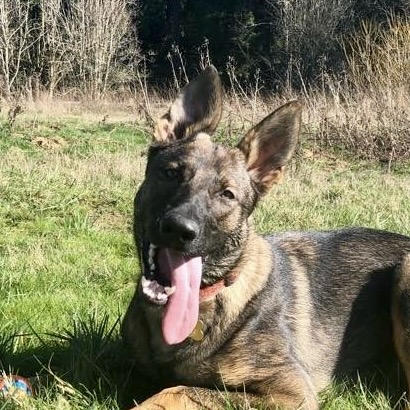 ⭐️⭐️⭐️⭐️⭐️ My 1-year-old working line German Shepherd has been going on weekly adventures for several months now with Jess and she comes home exhausted and happy. Jess sends me updates with video and photos and it's clear my pup is getting more stimulation and exercise than she could with me and two little kids in tow. She's swimming, running, working on recall, and playing with other dogs. Diga the dog squeals with delight when Jess' truck pulls into our driveway to pick her up. Now when I watch Jess' videos on Facebook or IG, my dog's ears perks up when she hears Jess' voice. Jess is definitely a pro with super drivey dogs. There are only a few people I'd trust with my crazy pup but Jess is definitely at the top. The backend of Dog Adventures Northwest is also a smooth operation with transparent billing and fair cancellation policies. Do yourself and your dog a favor and book an adventure with these guys!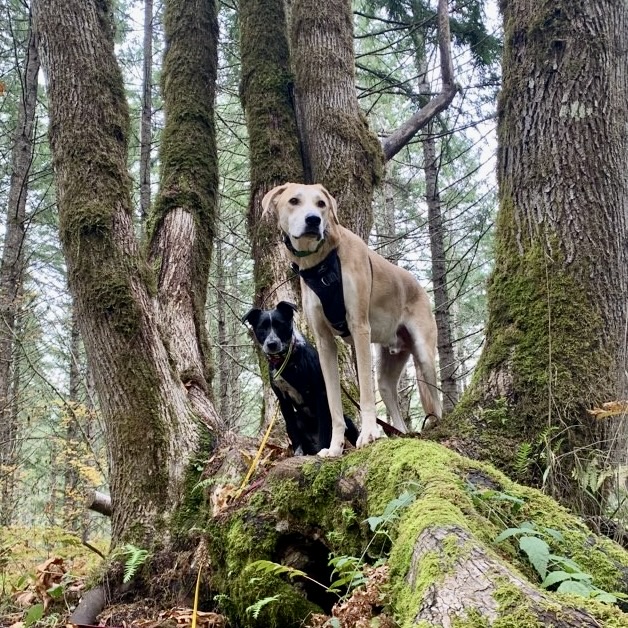 ⭐️⭐️⭐️⭐️⭐️ U.b. from Dog Adventures Northwest is the absolute best! We do outdoor adventures, and our dogs love their hiking day routine so much. U.b. takes such good care of our dogs, is so communicative and sets great expectations of what their day will look like. Our dogs get great exercise, social interaction, and reinforcements of commands (somehow, it coming from someone else makes listening to us easier for them afterwards 😆). We love the recaps after adventures and feel our dogs are so cared for! We could not recommend U.b. and Dog Adventures NW enough! 🙌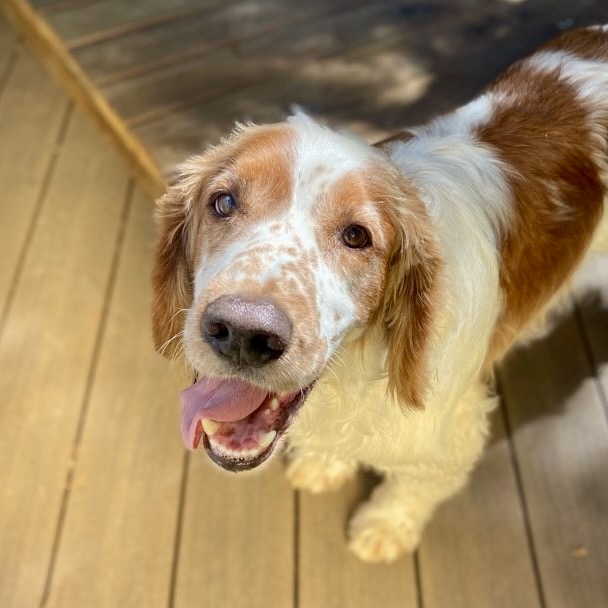 ⭐️⭐️⭐️⭐️⭐️ Our Welsh Springer Spaniel has been adventuring three times a week with Dog Adventures Northwest (DANW) for four years. The owner and trainers at DANW are all trained, or training, in positive reinforcement techniques which are critical to building confidence in a young, sensitive dog. They have helped our dog truly love his time adventuring with his small, curated pack.
The trainers (Jaime, Kate, Shawna, and Verena) are full of integrity, consistency, love and kindness and can be relied upon to make sure our dog is safe at all times. He comes home tired and sleeps for the rest of the day after sniffing, zooming, and hiking until his heart and soul is content. DANW is highly professional and I will HIGHLY HIGHLY HIGHLY recommend DANW to anyone who asks me. Please call DANW and ask for a personal recommendation from me if you have any questions. I'd be more than happy to chat on the phone.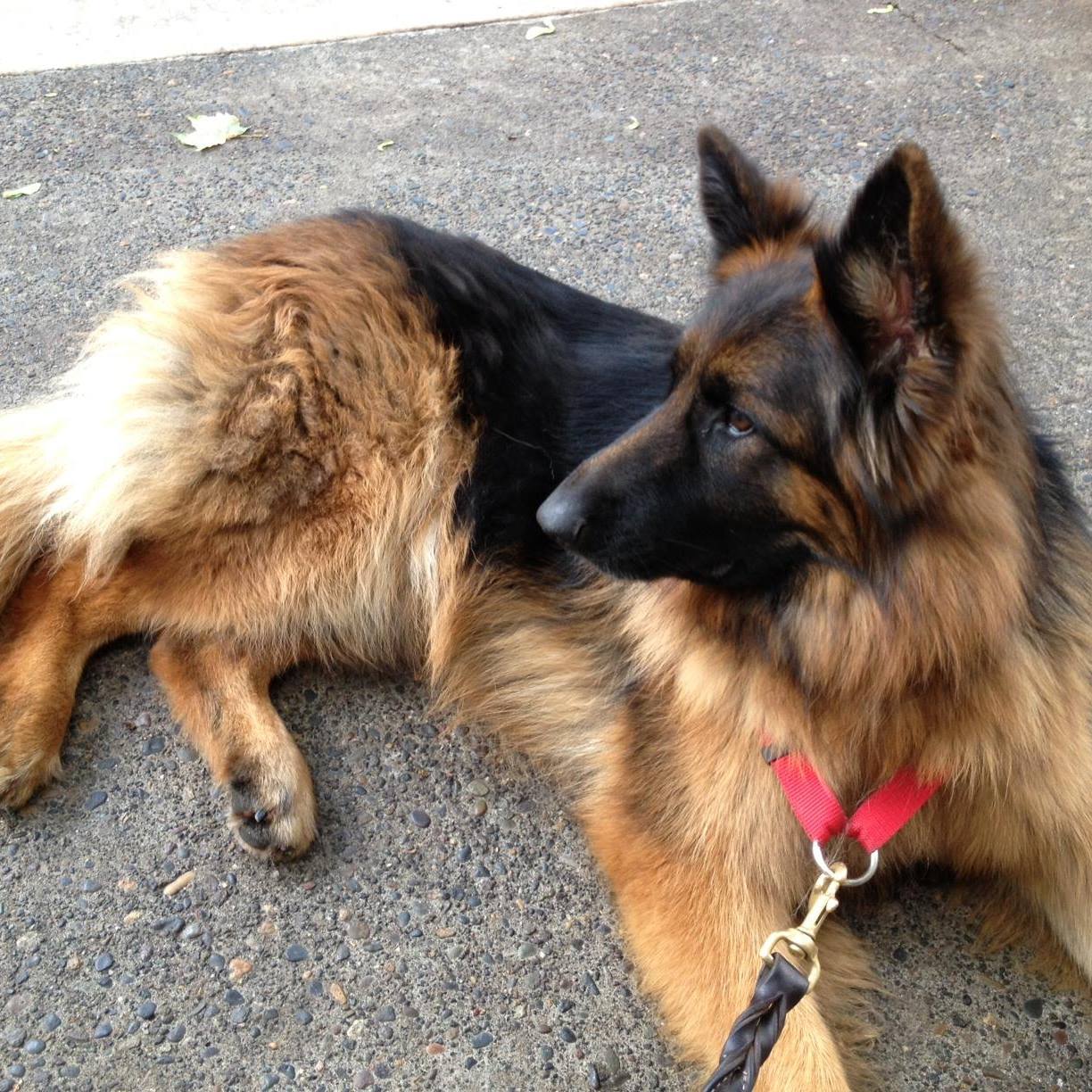 ⭐️⭐️⭐️⭐️⭐️ The thought of letting my beloved but headstrong 5-year-old German Shepherd, Kyrie, go out into the world with someone besides me was terrifying. I had recently been working too many hours to give Kyrie the mental and physical stimulation she needed and deserved. Dog Adventures Northwest was referred to me, and after chatting with the owner, Kerry Ryan, I met the certified dog trainer who would take Kyrie for a trial adventure. I decided to chance it, and really, I have never looked back. Kerry (and trainers Jess, Jamie, Alyss, and Rosie) have all become members of Team Kyrie. Kyrie adores all of them, slightly losing her mind when any of them arrive outside my door. I have come to trust all of the trainers - especially the integrity, care and concern of Kerry - completely. In the last year of adventures there have been house alarms set off and a beehives dogs have gotten into. The alarms were disabled with calm and good cheer, while the beehive was handled with selfless bravery with no harm to the dogs. This carries over into rain adventures, snow adventures, and even figuring out how to keep Kyrie from eating obnoxious things by finding her the perfect ball to hold in her mouth. That doesn't even cover the joy I get from the beautiful photos of Kyrie and her friends I receive right after every adventure. The reports include photos, a funny but complete description of the adventure that day, and the interaction between Kyrie and her pack mates. Kerry and Dog Adventures Northwest have immeasurably added to the quality of both Kyrie's life and mine. She chooses her staff and runs her business with the utmost integrity. I have rarely been involved with any service provider whom I trust so implicitly and would recommend so wholeheartedly. Kyrie adds, "Woof!! Woof!!"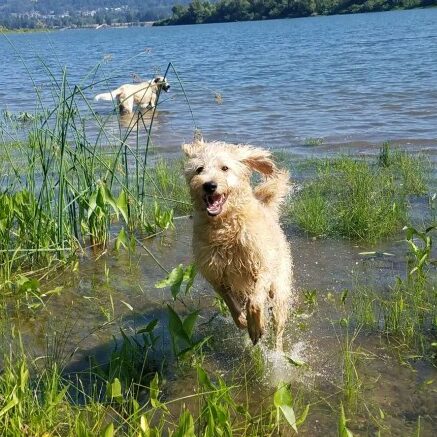 ⭐️⭐️⭐️⭐️⭐️ We have had a great time training with Dog Adventures Northwest. They have formed a strong bond with our pup, Rufus! Although they said he was smart and well-behaved, he didn't really pay that much attention to training. But the advice, games, and tips they gave us are helping our girls interact with Rufus in a positive way. Thank you Dog Adventures Northwest!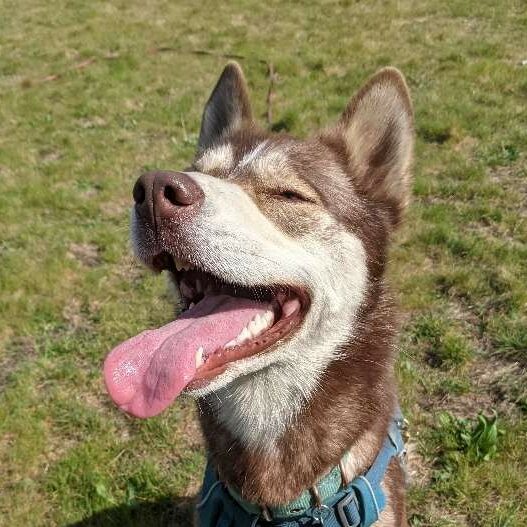 ⭐️⭐️⭐️⭐️⭐️ Dog Adventures Northwest has enriched my Tova's life in such a positive way! I was really worried about her leaving with people she didn't know as she has socialization issues, but I can't say enough about what a great experience she's had. My girl went through the socialization adventure and I saw major improvement in her fear level decrease. When she goes out on her adventures with Peter, she comes back a happy, tired dog! They even take photos of your dog having fun and post then for you to see. I can look and see what fun she's having.
She used to be afraid of other dogs but now she can't wait to play. After having bad experiences all over town trying to find the right place to suit my dog's needs, I felt disheartened until a trainer recommended Dog Adventures Northwest. Finally, a place that truly helped my dog experience fun in public without being afraid.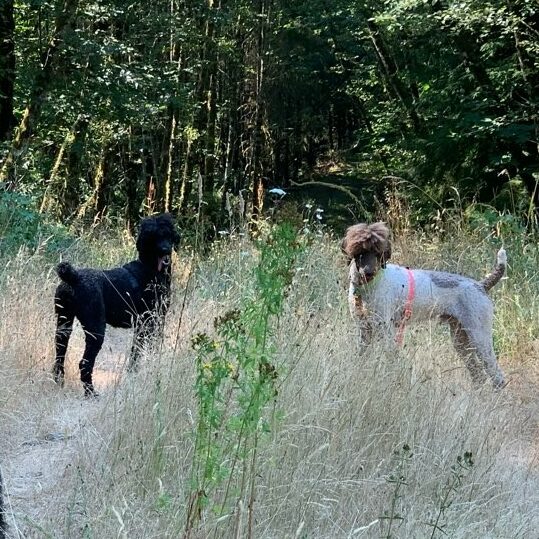 ⭐️⭐️⭐️⭐️⭐️ We call Jess Lara our Dog Whisperer. She is doing a wonderful job with our 10-month-old Standard Poodle, Jasper. Jasper and Jess get out and about in different public settings to help with his socialization. We get frequent photo updates, and great training notes for continuing Jasper's progress at home. We couldn't be happier with the care and attention Jess and Dog Adventures Northwest is providing our family member.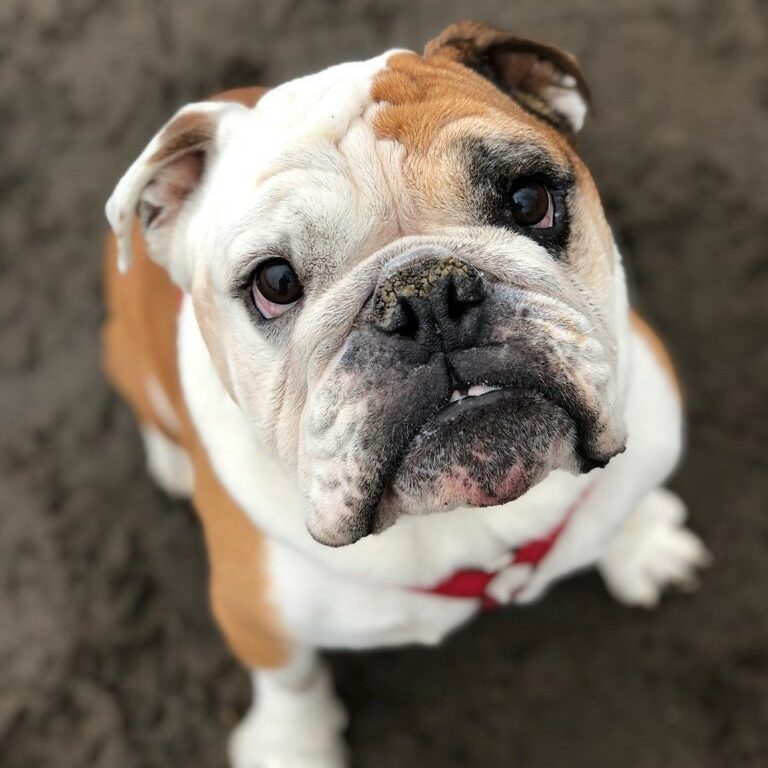 Bonnie, Clementine, China Doll, and Donnie Brasco
⭐️⭐️⭐️⭐️⭐️ Dog Adventures Northwest is THE BEST. They take our lovable meathead, Donnie Brasco, out to the river once a week while our two lady pugs tag along. Donnie has lots of energy, loves the water, and hates regular walks. I was so happy to find this service. John always sends pics of the adventure antics. We couldn't be happier with Dog Adventure Northwest. Definitely worth it!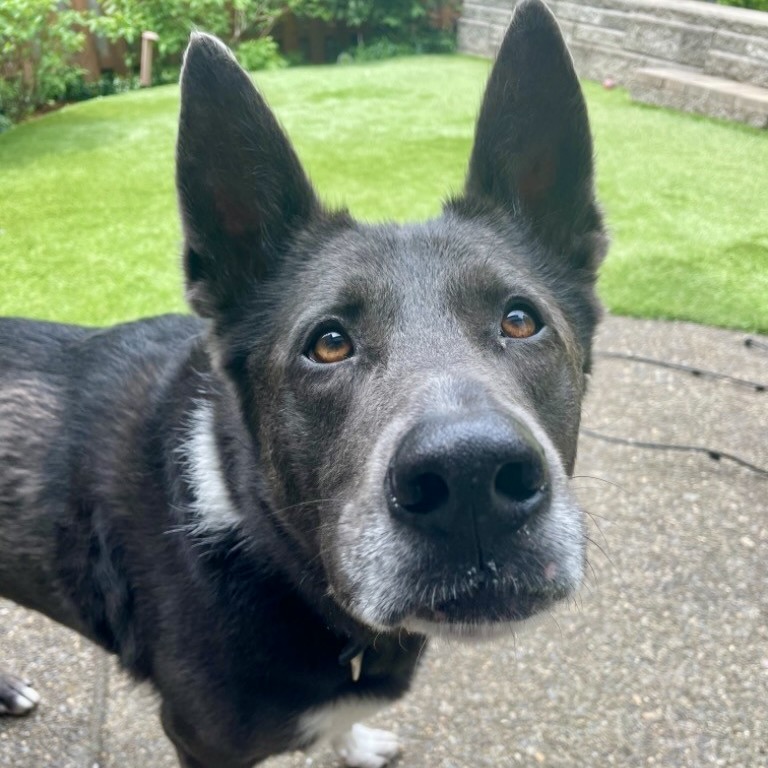 ⭐️⭐️⭐️⭐️⭐️ We are so thankful we've found Kerry! Our dog, Mavis, absolutely loves the time she spends at Kerry's house and we appreciate boarding her in a warm, caring home versus a boarding facility. Along with her daily outdoor adventures to the river or running through the forest, Mavis enjoys spending her day playing with her buddies (the resident dogs), lounging on the sofa with human friends, and roaming about the house. Mavis is treated with the same care and attention Kerry provides to her own dogs, with plenty of love and attention. While Mavis is in Kerry's care, we enjoy receiving our daily pictures and updates of our big, sweet girl. As a younger puppy, we also had Kerry do some puppy training sessions to help Mavis master some of her good canine citizen skills. Kerry shared some tips and tricks with us for exercises and training to do at home. Additionally, if she notices anything off about Mavis, she is sure to let us know and always gives us great advice. We're so grateful to have someone committed to the same level of care for our Mavis as we are.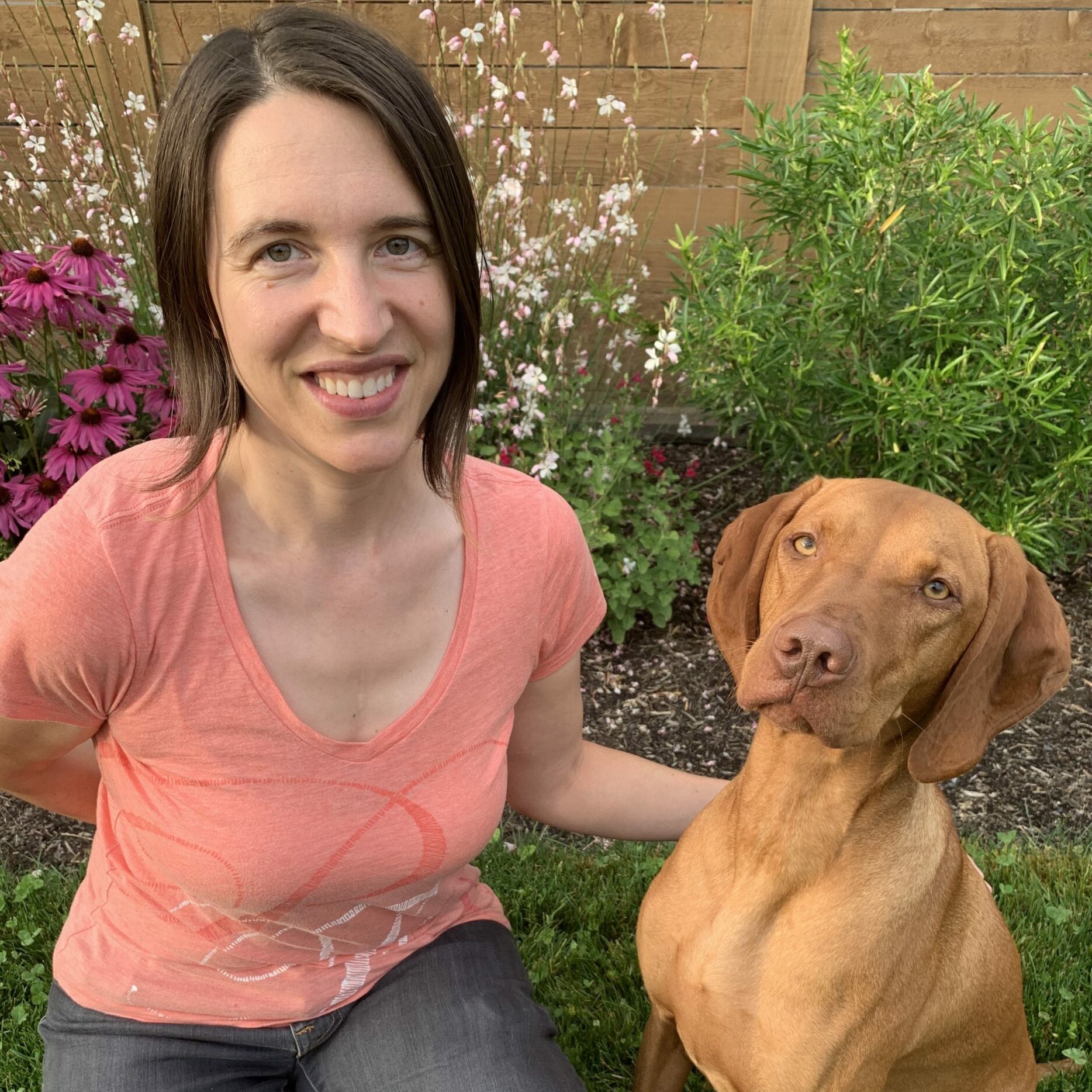 ⭐️⭐️⭐️⭐️⭐️ Jess Lara is an amazing trainer and person. We left our young, energetic, and sensitive male Vizsla with her for about a week for our first vacation in over a year. She took impeccable care of him and provided him with lots of enrichment, hikes, love, and rest. She sent us lots of photos and videos so we could see what awesome things he was doing with her. Jess was excellent at making us feel comfortable that he would have good interactions with the other dogs, as he can be a bit dog-selective in who he likes to interact with. She has a great yard and house set up with lots of dog management tools in place, as needed. She also worked on some positive reinforcement training that we requested such as recall and calmness around other dogs. We will definitely board and train with Jess again!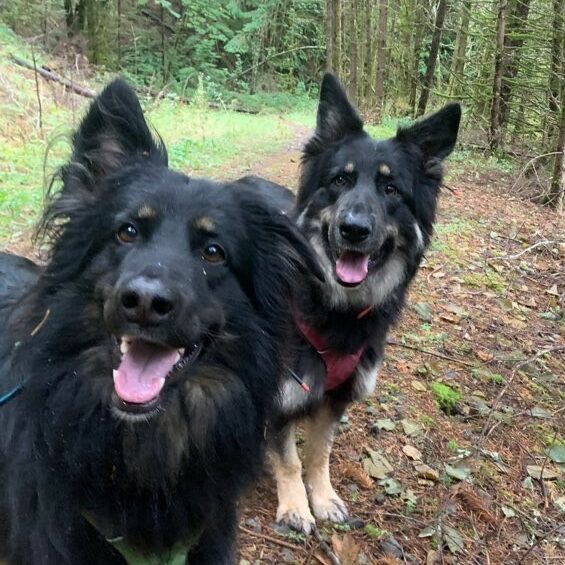 Vivienne, Cacao, and Luna
⭐️⭐️⭐️⭐️⭐️ Several months ago, we signed our 1-year-old dog up for adventures twice a week and he has been loving it. Our dog was very hesitant about leaving the house and getting into someone else's car. After a few adventures, though, he fell in love with his handler and truly looks forward to his outings with her. He knows the days he's going to be picked up and listens very carefully to the sound of the gate opening. He rushes to the door where his trainer picks him up, and doesn't greet any other human like he greets her. Our older dog is now going out with them as well. I highly recommend their great services and the love they put into each dog within their care.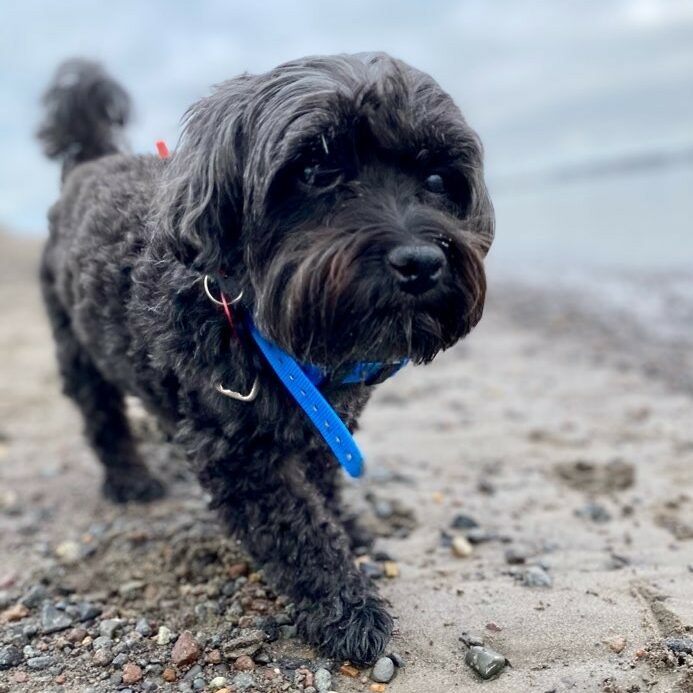 ⭐️⭐️⭐️⭐️⭐️ Dog Adventures Northwest is the best of the best! If you want a happy dog, this is THE PLACE and THE EXPERTS. The trainers are outstanding and the adventures will put a big smile on your dog's face. I can't say enough about them, they helped me through a very difficult doggie transition. Tender lovin' hearts all around. I get photos and a report every day about my Mimi. It's a joy to know she is in their most competent hands while we are gone. Thank you everyone at Dog Adventures Northwest.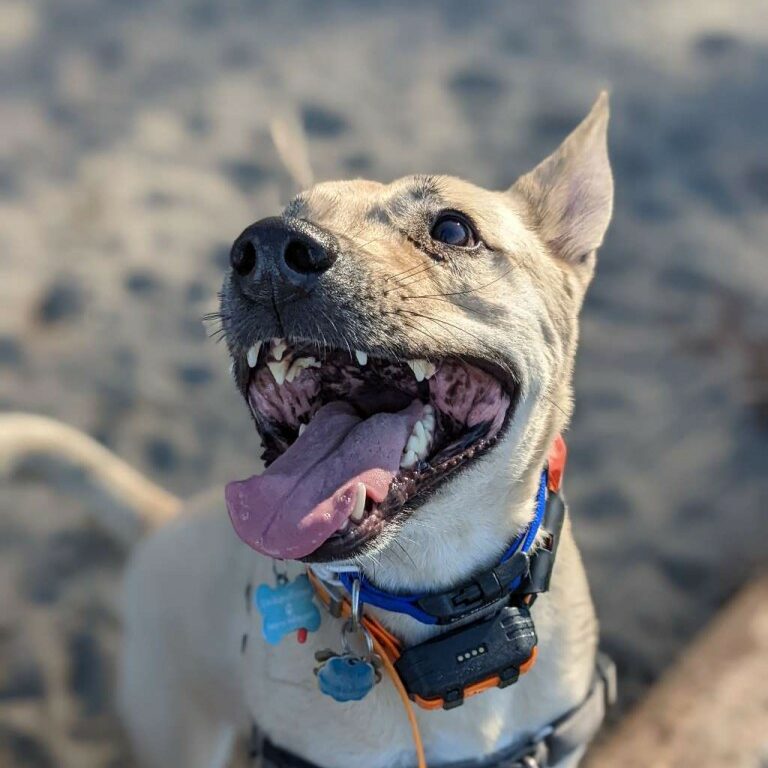 ⭐️⭐️⭐️⭐️⭐️ My dog comes home happy and tired every week. I love that Peter of Dog Adventures Northwest is both training AND exercising my pup at the same time - he's lovin it!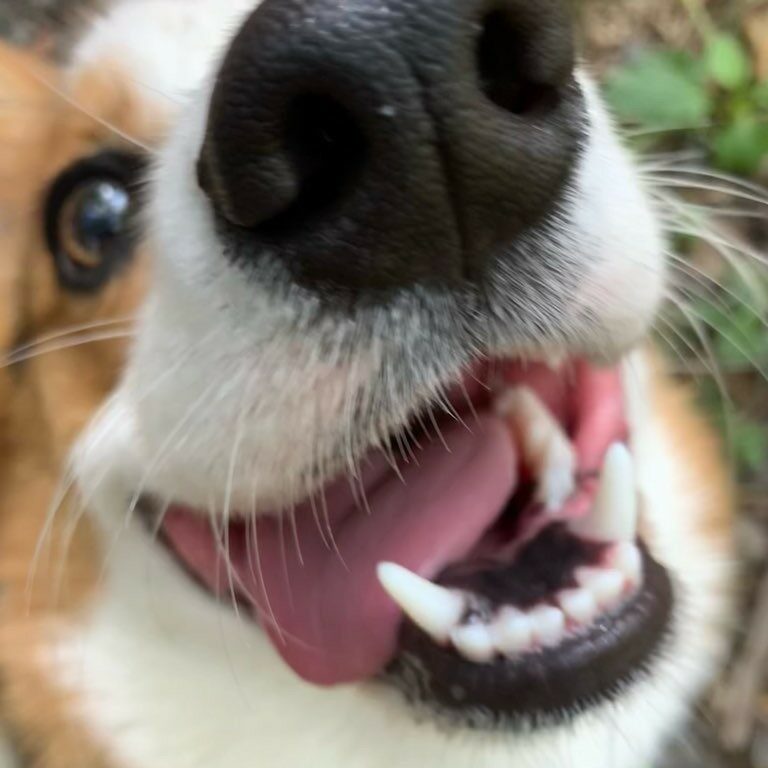 ⭐️⭐️⭐️⭐️⭐️ My 7.5 month old Corgi pup, Derby, absolutely loves his weekly outings with U.b. and Dog Adventures Northwest. The trainers are amazing and provide wonderful experiences that are supporting his ongoing socialization and training. I've also seen drastic improvements with his recall and obedience when we go out on our walks. Amazing service for both me and my pup!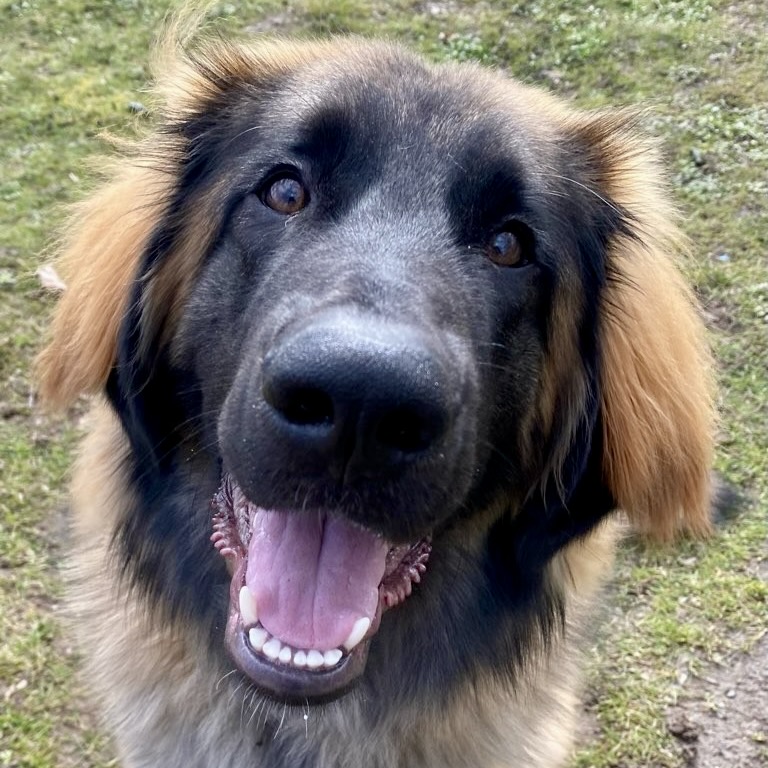 ⭐️⭐️⭐️⭐️⭐️ I think it's quite possible that Stella just had her best day EVER as a puppy, guided by trainer Kerry Ryan! I'm so thrilled to hear about her learning to swim and of ALL of the great training, particularly her off-leash recall. And of course, socializing her with the kids. I can't tell you what it means to us knowing she's having a wonderful time and in such good hands while we're working. She totally loves Dog Adventures Northwest.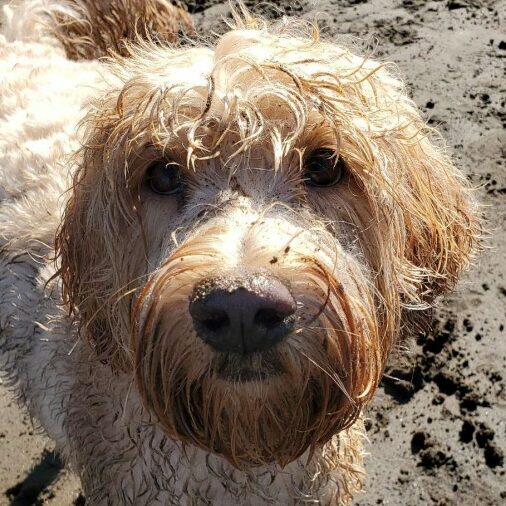 ⭐️⭐️⭐️⭐️⭐️ It was just by chance I heard of Dog Adventures Northwest but I am so thankful that I did. My dog Maggie goes out for her fun adventure twice a month. She knows when Hannah is due and can't wait to greet her. She always comes home exhausted, and I get to do a bunch of stuff knowing she is having a wonderful time. We get additional help with training and social behavior, as everyone there is so knowledgeable.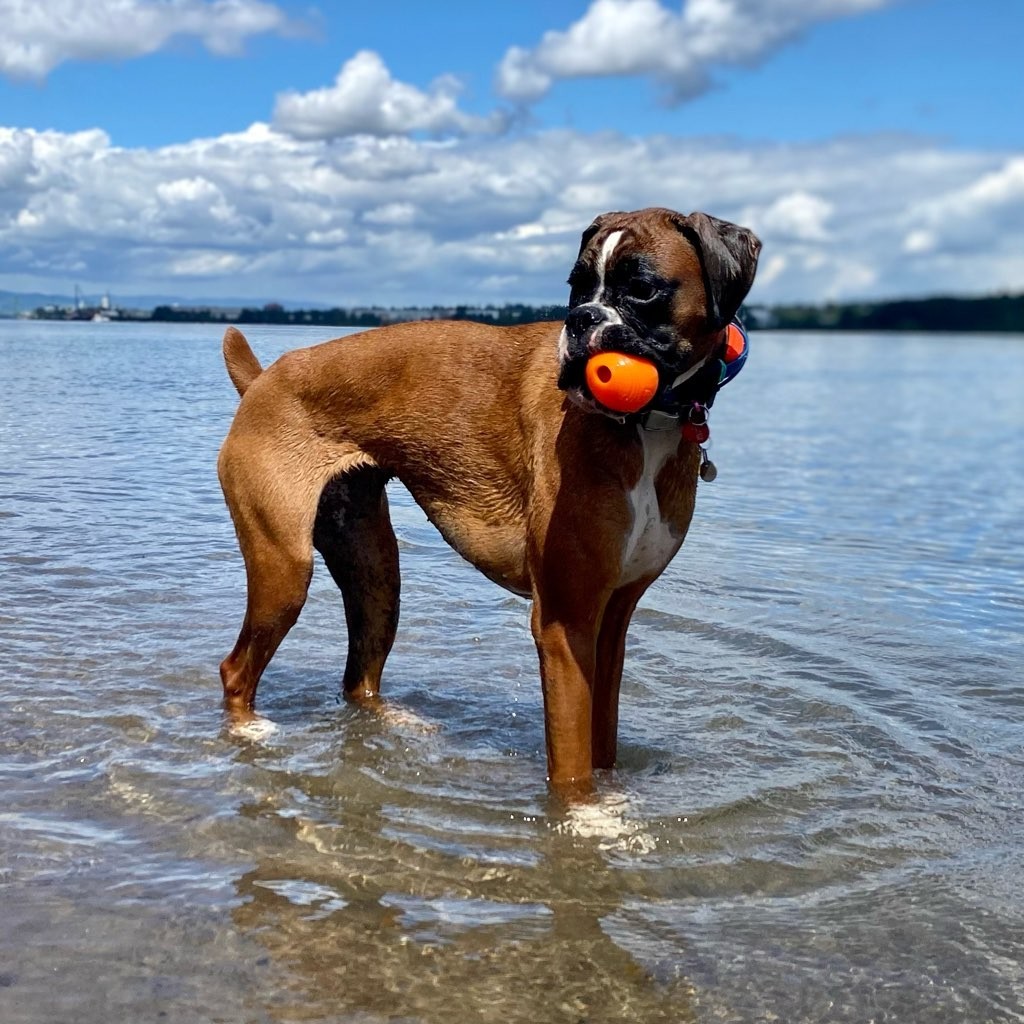 ⭐️⭐️⭐️⭐️⭐️ I had an excellent experience getting training lessons for, Rosie, my exuberant Boxer puppy. Her leash reactivity and ability to refocus was much improved from the sessions. They also took my pup on adventures with other dogs to bond and have play time. Skip the big apps and book with Dog Adventures Northwest!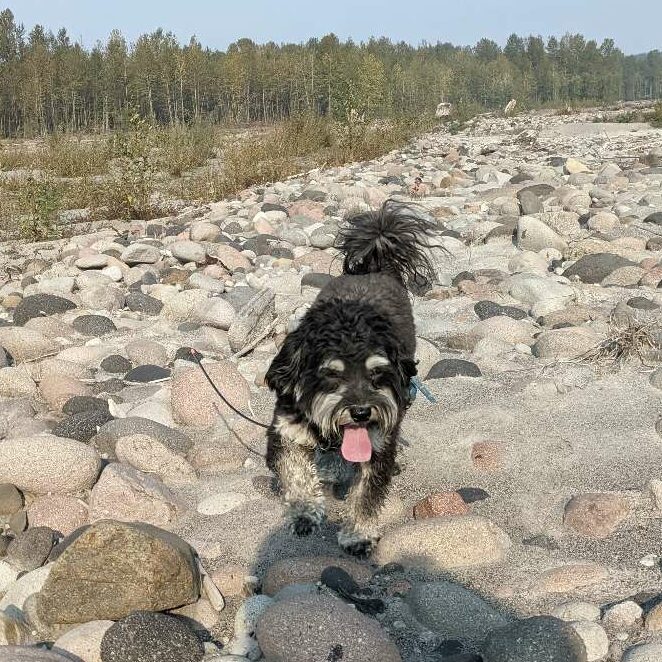 ⭐️⭐️⭐️⭐️⭐️ Hannah from Dog Adventures Northwest has been incredible in helping our dog get better socialized with his environment. Our Havanese wouldn't take treats when we were on walks outside and would pull like a sled dog. He would bark at almost anything that moved or made a sound. We trained him to loose-leash walk inside and in our backyard, but the minute we stepped out he would lose his focus. Hannah helped him learn how to shift focus from his distractions and back to her. This has helped tremendously with his loose-leash walking. He can now go on walks with barely any distractions and he barks far less than before (for the most part... he is still a very excited puppy). She recently worked on his recall which was an incredible bonus that we got to test out successfully at the beach.We are so grateful for Hannah and Dog Adventures Northwest. Will we will be using their services again!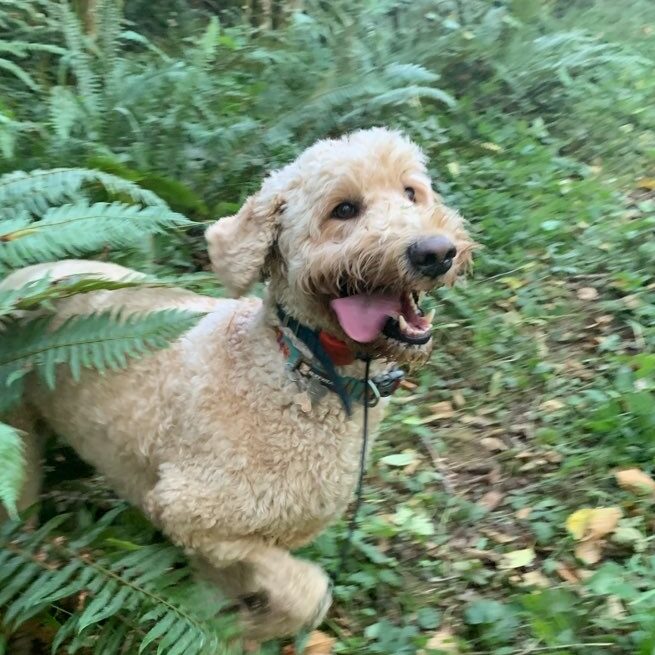 ⭐️⭐️⭐️⭐️⭐️ We LOVE Dog Adventures Northwest and all of the services they provide! We, like most folks, have busy, full lives so we knew when we got our Goldendoodle as a puppy we'd need some support to make sure she was safe and had a great time, even while we are traveling or had long days at work. When she was a puppy with skills to learn, she did Board and Learn while we went on vacation, and learned how to better walk on a leash (she was a big puller!) Our trainer not only greatly reduced the pulling, but also suggested the PERFECT harness and helpful training tools we could continue to implement at home. Now that she's older, she goes on one scheduled adventure a week with Cyrus and gets to romp and play with a small group (1-3) of other dogs. I love that Dog Adventures Northwest is careful to pair dogs with complimentary personalities and play styles! Safety is an obvious priority for them. She always comes home SO happy and tired. When her adventure leader comes to pick her up, you can tell it's her best friend in the whole world! Thinking about it actually makes me tear up - she just loves him and their adventures so much. We also use the house/pet sitting service when we travel; it's wonderful and SO convenient! The people at DANW that we've interacted with are all 100% trustworthy, professional and dog-loving folks. We honestly couldn't ask for more and couldn't have our beloved fur baby without them!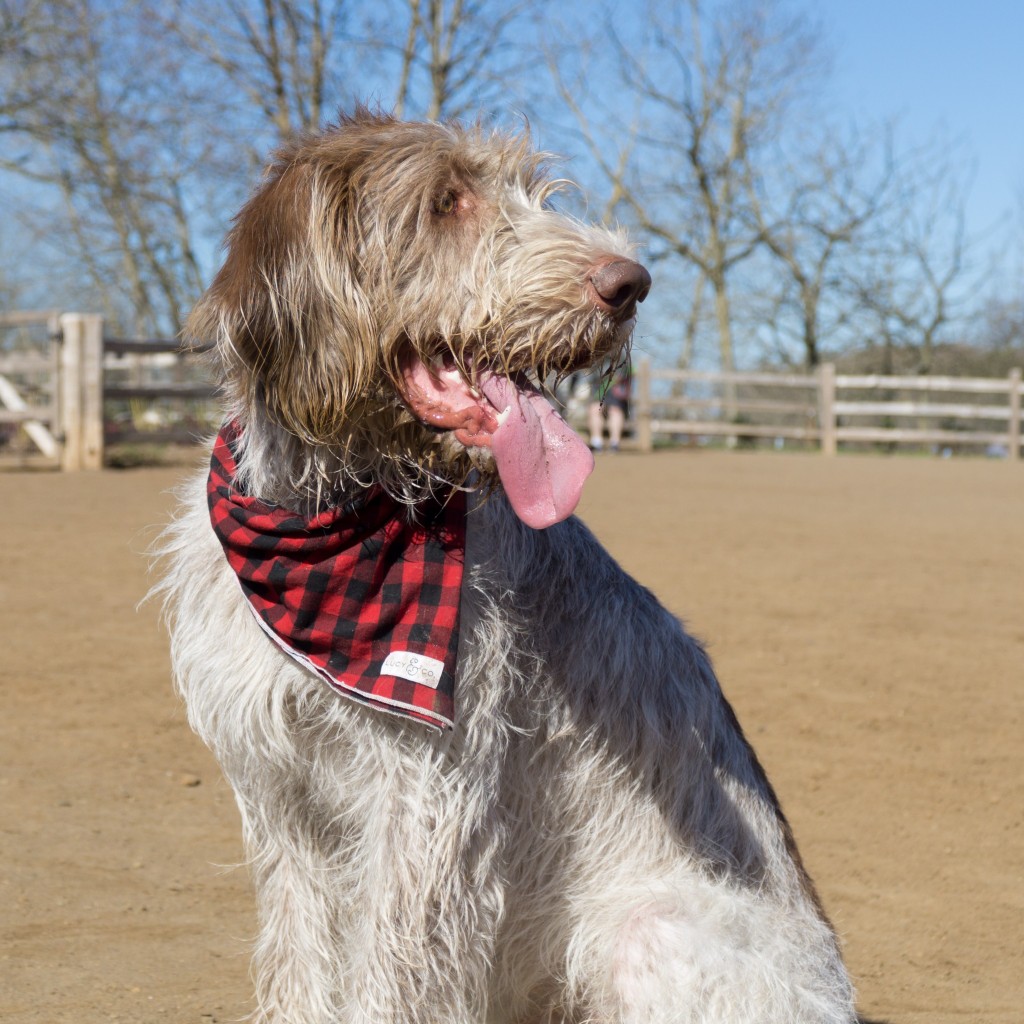 ⭐️⭐️⭐️⭐️⭐️ Dog Adventures Northwest is the absolute BEST thing we have done for our dog, Archer. We both work full time and having Jess take him out on adventures one to twice per week has been a lifesaver. She even comes to our house to pick him up! Plus, she has worked with us on his training so when she has him she can reinforce all those behaviors in a positive way. It's a win-win. Archer is always well cared for and we appreciate the communication. We never worry about a thing! If you are looking for a great group to help with your dog training and exercise needs, call Kerry and her team.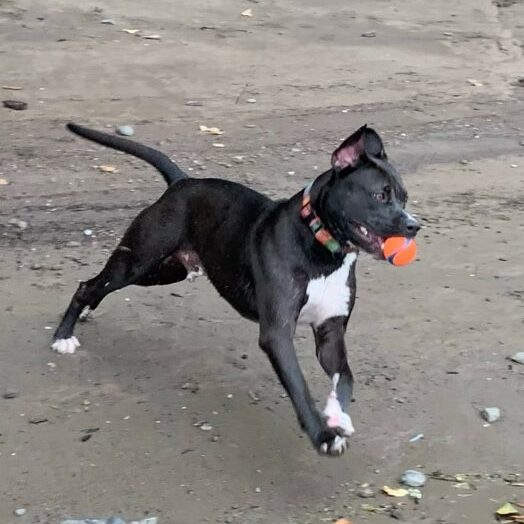 ⭐️⭐️⭐️⭐️⭐️ Dog Adventures Northwest has been taking my boy out weekly for three years and he absolutely loves his time with the "wolf pack." John does a great job handling his dogs and Domino always comes home tired and content. I know he looks forward to his weekly rampage with his friends. As an added perk, John is one heck of a photographer and always shares a bunch of great pics of the day. Highly recommend!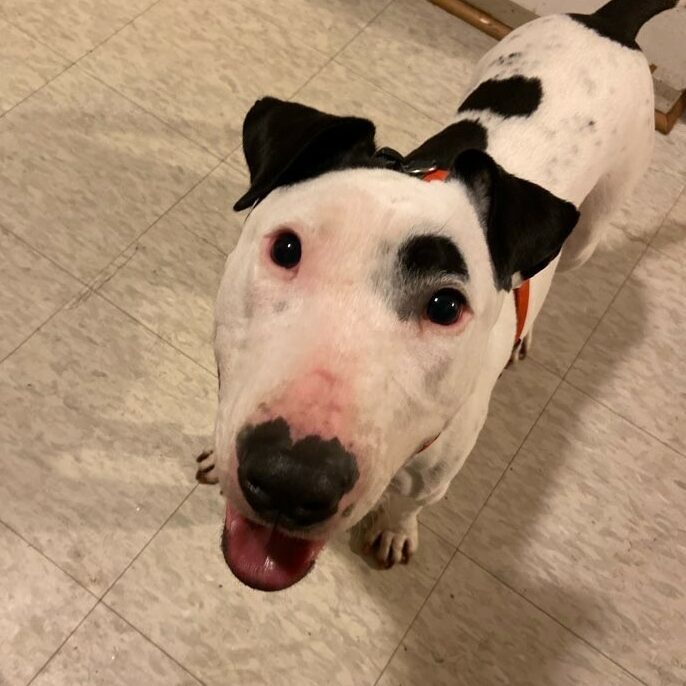 ⭐️⭐️⭐️⭐️⭐️ I highly recommend Dog Adventures Northwest... Verena showed Harper the patience and perseverance she needed to blossom right before her eyes. Verena worked hard to earn Harper's trust and they became fast friends. Can't speak highly enough about Verena's capacity to work with Harper, who is reluctant to get close to someone unless she is sure they are trustworthy. Verena nailed it. For your holiday or any-day get-a-way call Dog Adventures Northwest.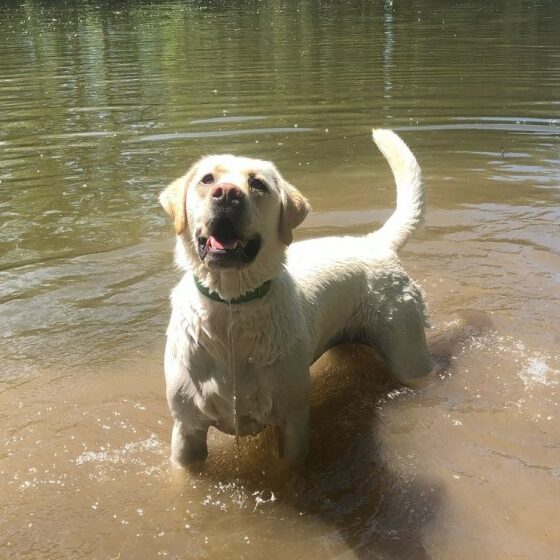 ⭐️⭐️⭐️⭐️⭐️ I am one of THOSE dog owners... The kind that treat their dogs like their children and best friends and are totally surprised when they meet someone who doesn't want to get down on their knees and pet them. Millie comes with me everywhere I go (including to work), so those times when I can't be with my girl, I am so grateful for Dog Adventures Northwest. Millie's handler, John, is AMAZING and treats her just as well as I do. I actually knew John before I knew about Dog Adventures Northwest - we were both regulars who walked our dogs on the Columbia River and our repeated interactions painted a clear story about his level of care and attentiveness. Even if there are no other cars there, all the dogs have to follow the leash routine of getting in and out of his Wind Star. He always has his pouch of treats and consistently rewarded the pups during the walk rather than just at the beginning or end. What sealed the deal for me? I never saw him on his phone. He wasn't texting and chatting or surfing the web. He was paying attention to his client's dogs. In fact, on Millie's first day with John he texted me some pics and my first reaction was shock because I had never seen him use it! If you are questioning working with them, don't. Go for it. Trust is priceless and Kerry runs a great business! Their portal to set up appointments and payments is super easy to use. If I could give 10 stars I would 🙂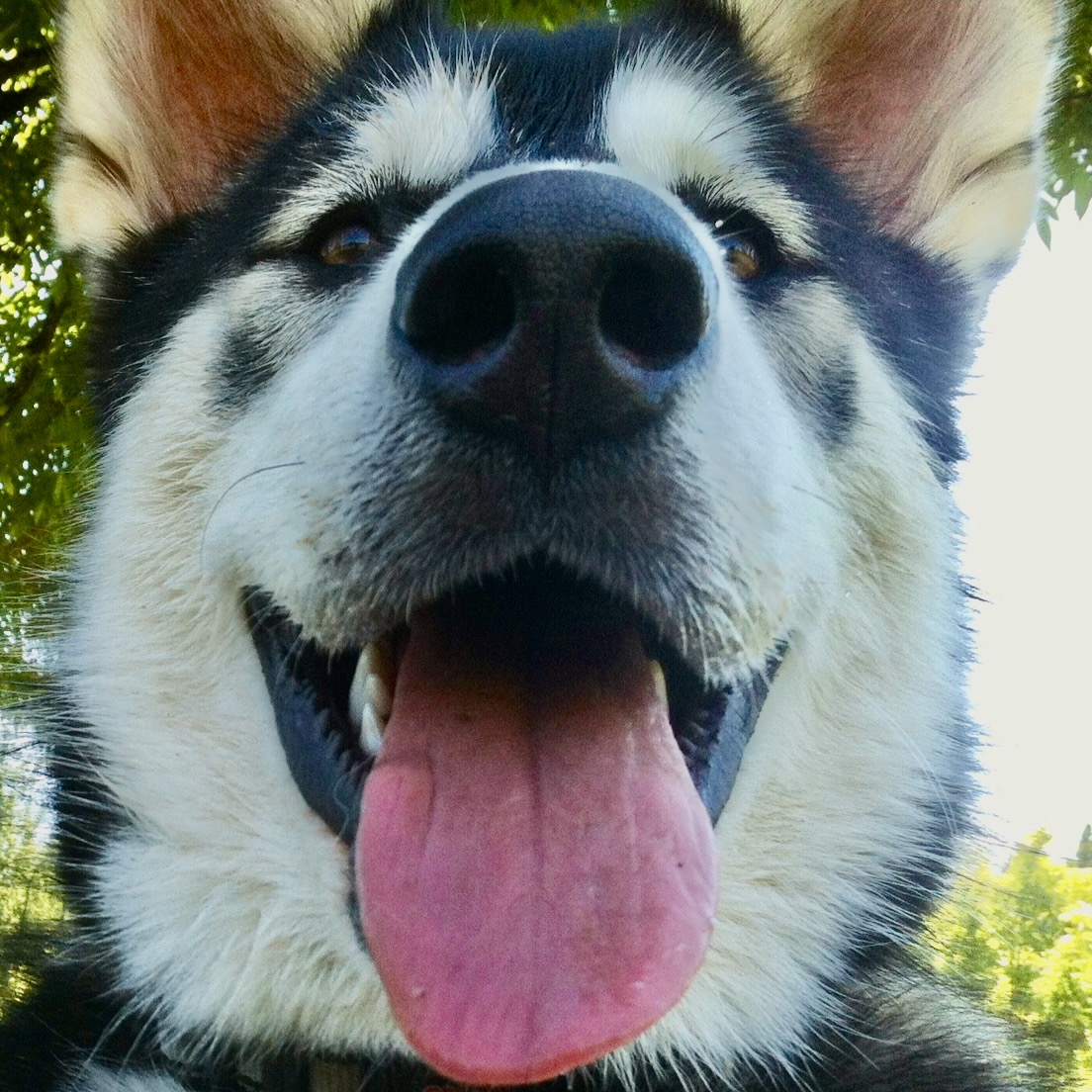 ⭐️⭐️⭐️⭐️⭐️ My dog Star has been with Kerry Ryan since she was a puppy and absolutely loves her. In addition to hiking with Star, Kerry has played a role in helping me train her. Walking and running with Star during the day has kept her healthy and happy and has relieved me of my guilt of having to leave her alone during most of the day. Star can't wait to be picked up and comes home with a huge smile and ready for a well-deserved nap. Dog Adventures Northwest provides quality, dependable, loving care for my dog. I would recommend them to anyone who is looking for a dog walking service. They will pick up your dog and drop your dog off. But most importantly, your dog will get to hang out with a well-behaved social pack led by an actual dog dog trainer and will always come home happy.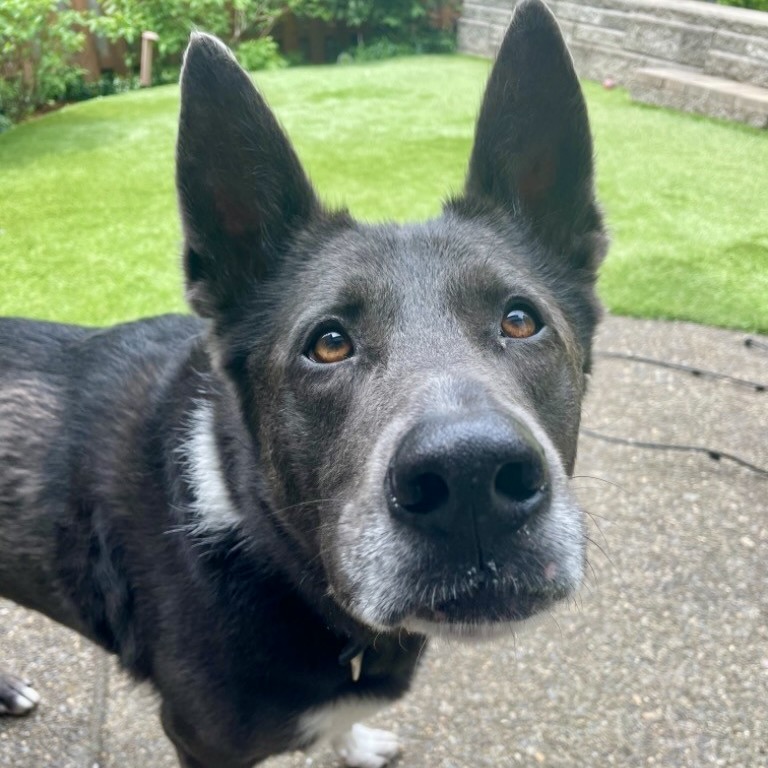 ⭐️⭐️⭐️⭐️⭐️ This is my 2nd time working with Dog Adventures Northwest, and they were so great the first time, I didn't need them again until recently! I've absolutely loved the team they have (shout out to Jess!) as they've really helped me navigate my now 7-year-old German Shepherd/Border Collie rescue. My girl feels it's her duty to protect the neighborhood and let me know about every small change to my neighbor's yards and houses like garbage cans, new soil deliveries, or car toys out in the driveways. I really can't recommend them enough!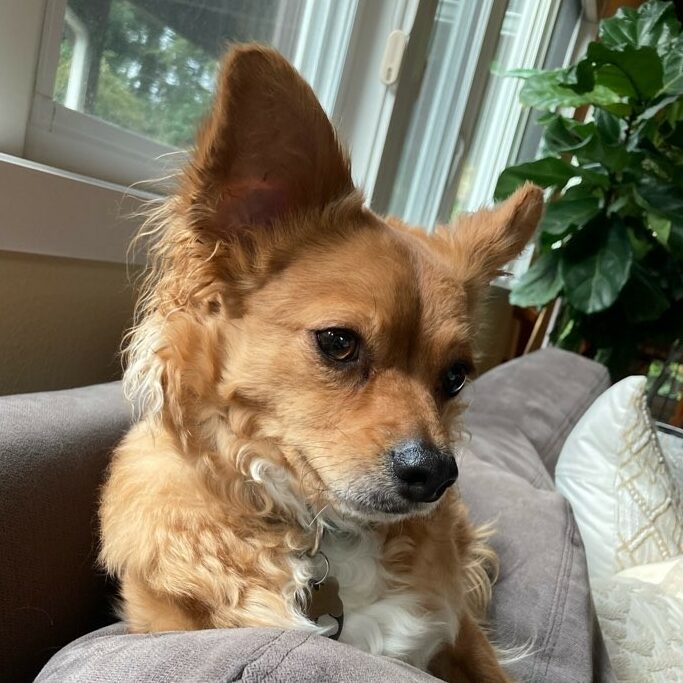 ⭐️⭐️⭐️⭐️⭐️ We're new to Dog Adventures Northwest, but after one pet sitting session, I will rate them five stars. Here's why: We have one very friendly dog, and one super-fearful-of-strangers dog who barks at pretty much any person who's not in the family. While planning a ski trip weekend, we decided to go with an in-home sitter, figuring a familiar setting would give him a better chance at success. We had our sitter, Phillip, meet Cider (the scaredy pup) prior to our weekend away twice. Cider was fearful and barking the first time, but relaxed a little bit the second time and Phillip was wonderful. He figured he would be able to make things work, and he was right. By the third day of his stay with Cider and Posey, Cider had stopped barking at Phillip, and would cuddle near him on the couch. Our dog is a very challenging assignment, and Phillip handled him brilliantly. We will definitely be using DANW in the future and already have an appointment set with a trainer to work with Cider on reducing his fear.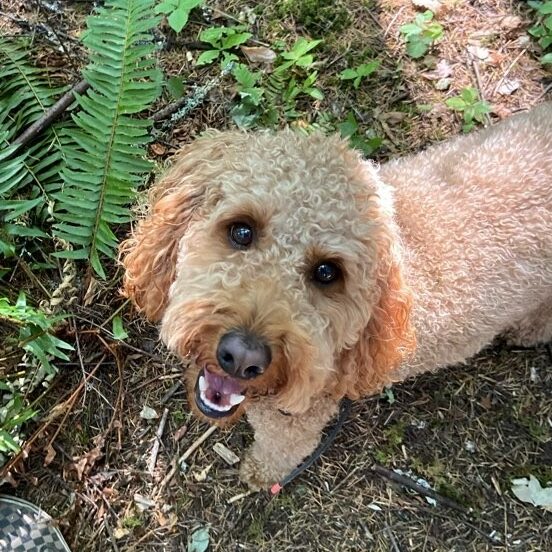 ⭐️⭐️⭐️⭐️⭐️ We love Dog Adventures Northwest! We worked with Verena for Board and Learn for our 18-month-old Goldendoodle. Our pup got great socialization by living in Verena's home with her cats and dogs, in addition to daily formal positive reinforcement training sessions and amazing adventures (swimming at the beach, hikes, parks, and more). It really helped our dog build up her confidence and become more comfortable in new environments. Her recall is fantastic now too. The Board and Learn helped establish a solid foundation, and Verena gave us the tools we need to manage and build on it moving forward. Both Verena and the owner, Kerry, were extremely responsive and flexible. They are true dog lovers who are passionate about humane care and training. Your dog will have a blast! Highly recommend.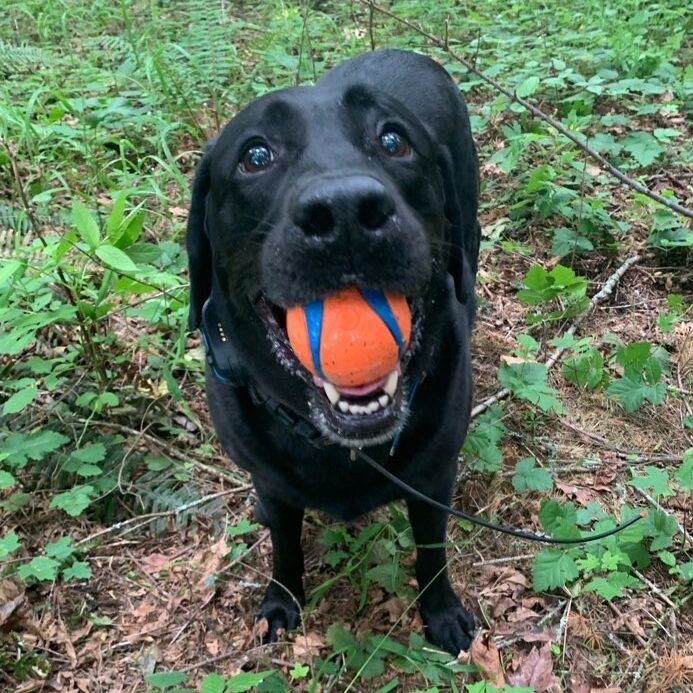 Kathleen, Walter, and Henry
⭐️⭐️⭐️⭐️⭐️ Our two dogs and us love our dog walker, Cyrus, and all the walkers they have had with Dog Adventures Northwest. They are always on time and take into consideration each dog's needs. The day they go on an adventure is their favorite day of the week (mine too)!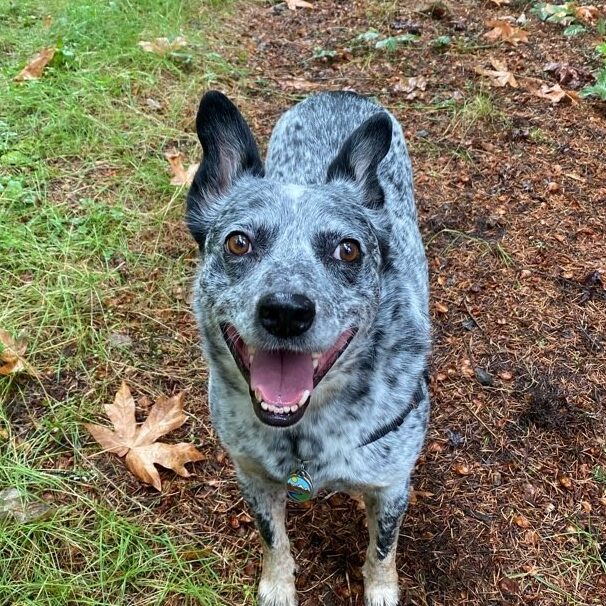 ⭐️⭐️⭐️⭐️⭐️ These guys rule! We have been using them since we moved to Portland a couple months ago. Jamie has been hiking our buddy Dingo once a week and he always comes back worn out and happy. She sends us lots of photos of him having fun on the trail with other dogs and provides a report for how he did. Is it grade inflation when he always gets A's? Nah, I think he is just that good. They do overnight dog sitting as well, and Jamie has taken Dingo when we are both out of town. We trust her completely with him!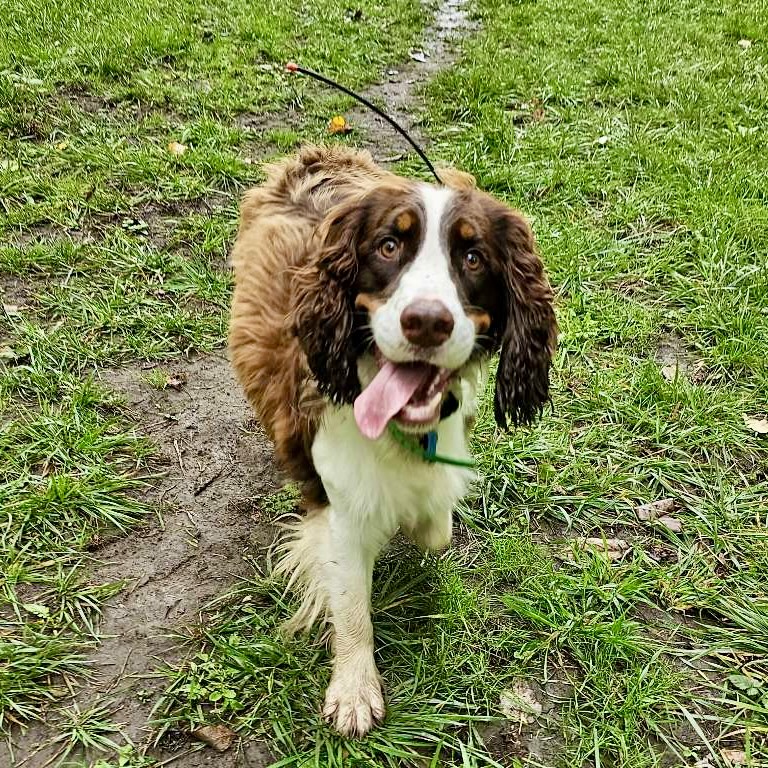 ⭐️⭐️⭐️⭐️⭐️ I have had a very positive experience with Dog Adventures Northwest. Autumn is my my dog's leader, and she is a very caring and responsible person. Dog Adventures Northwest has their own acreage out on Sauvie Island. My dog gets loads of exercise and fun and comes home ready for some rest. I highly recommend this great company!

⭐️⭐️⭐️⭐️⭐️ I have had Dog Adventures Northwest working with my dogs for about four months now. Our trainer has a gentle manner and my girls respond positively. Mandy sounds like a squealing teenager when she drives up. Both the girls have bolted out the door and run away in the past -- now they run and jump into her car. I love having the girls go with Dog Adventures Northwest. They are tired and happy when they come home and have stopped acting bored and restless.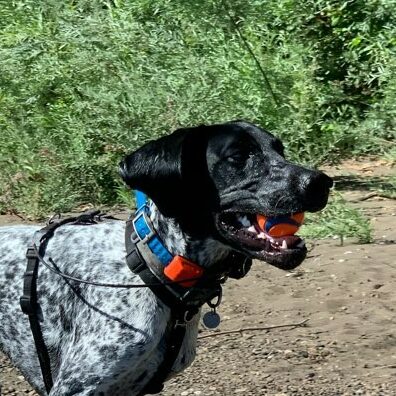 ⭐️⭐️⭐️⭐️⭐️ We contacted Dog Adventures Northwest when we were looking for some help with our highly impressionable and overly exuberant three month old German Shorthaired Pointer, Rupert. We were looking for services to help us give Rupert a solid foundation of good behaviors including house manners. Signing up with Gie for Day Camp was the best decision we could have made. Gie is easy going, insightful and experienced. Rupert has been attending Dog Day Camp with Gie two days a week for the last five weeks and we've been absolutely amazed by the progress we've seen. Rupert's house manners, impulse control, leash manners, and so much more are all further developed than we could have imagined. In addition, an added benefit has been that Gie has also worked to help us learn so that we can continue the training she does with him ourselves. We're so pleased with our Gie experience and we look forward to having a bright doggy future with Dog Adventures Northwest.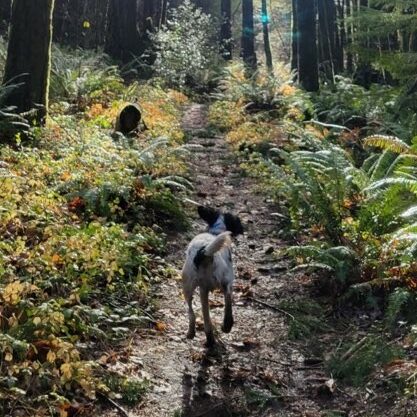 ⭐️⭐️⭐️⭐️⭐️ This is an absolutely wonderful company! I turned to them after I received a recommendation from a friend to help with my new puppy's training, and the service I received was even better than I could have hoped for. Dog Adventures Northwest trainers are caring, responsive, and detailed experts around puppy training. They really help to teach you how to get the best from your new puppy. I could not recommend highly enough!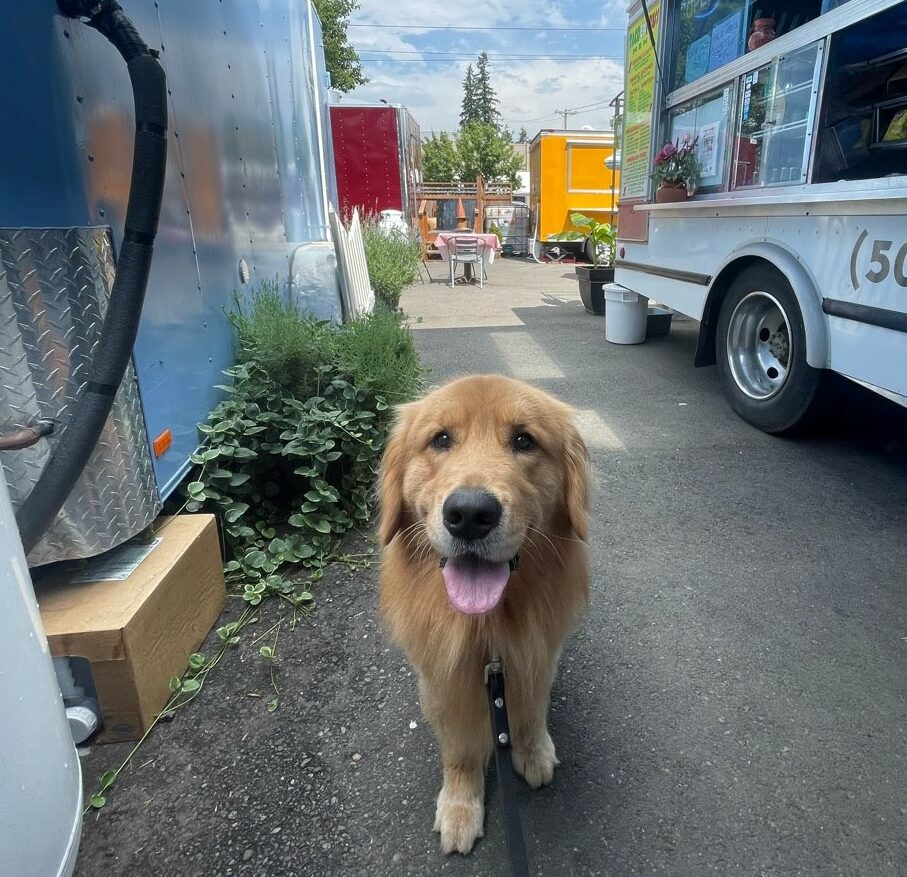 ⭐️⭐️⭐️⭐️⭐️ My dog has spent time with three different Dog Adventures NW trainers since he was 12 weeks old. (Jess Lara, Jessica Vellella, and Taylor Snead!) The difference all of these trainers made in his life can't even be quantified. My dog is a great dog but they helped make him an even better, more well behaved dog. My dog didn't have food drive, they helped him learn it. He didn't love training and lacked focus and they helped him learn how to focus on his handler. Dog Adventures Northwest is the only place I trust with my dog because I know they are very knowledgeable and responsible and communicative. It's an extreme help to know that I can leave my dog with a trainer that will teach my dog and provide a safe space and proper socialization at any time. I highly recommend Dog Adventures Northwest, its worth every dollar.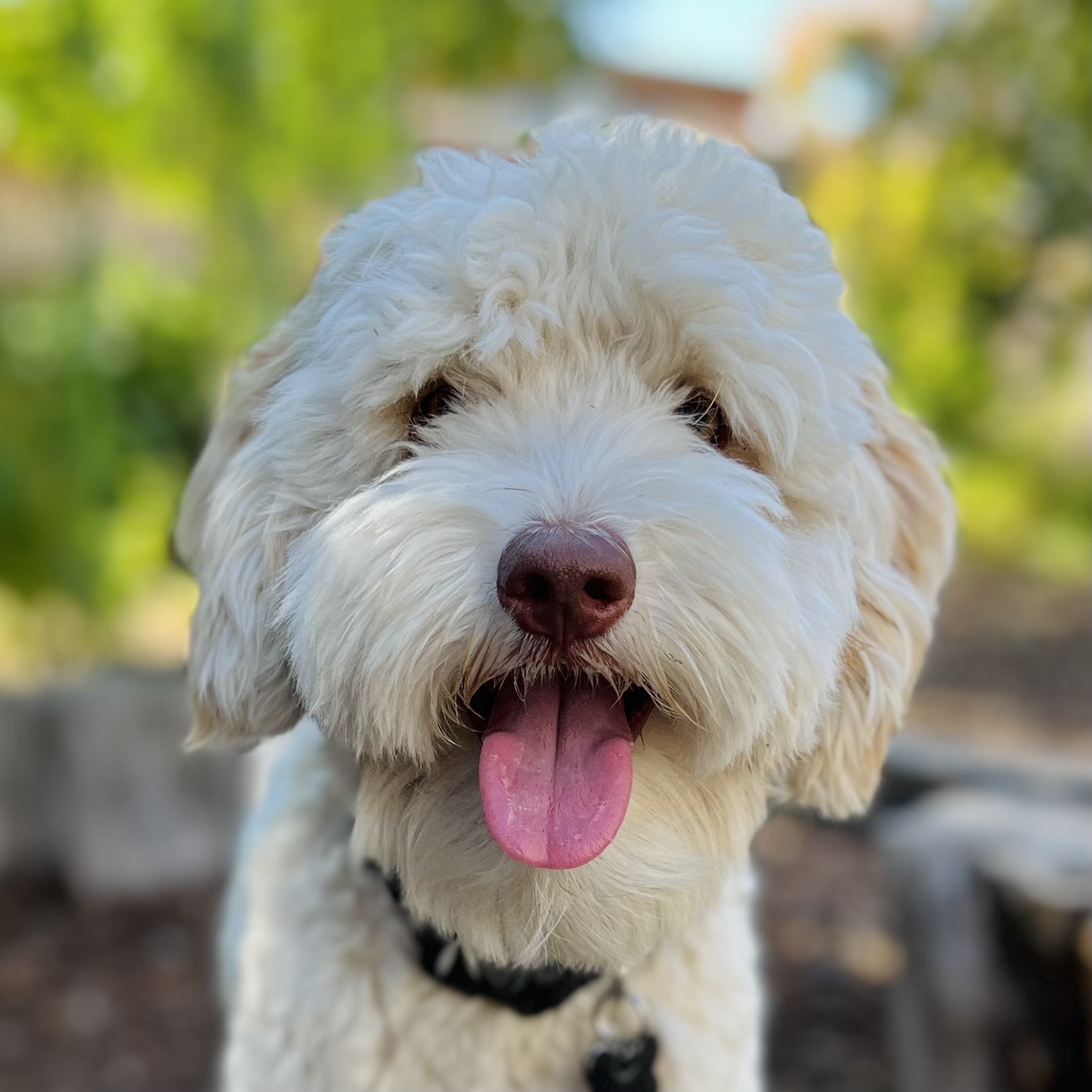 ⭐️⭐️⭐️⭐️⭐️ Dog Adventures Northwest was the best decision we've made so far with our dog. We had an overseas trip scheduled before we got our puppy, so Lenny stayed with Kerry Ryan for over a month. I was so heartbroken and nervous to leave our little man, but Kerry put all of my worries to rest and far exceeded our expectations. Lenny was treated as a member of the family. He got love, cuddles, training, and play everyday, and I got daily updates and pictures to help me survive our time apart. I learned so much from all of the updates and resources Kerry included in her daily notes, and I could ask questions and interact with Kerry at any time. (Lenny also spent a few days with Verena and we had the same high level of communication and level of comfort with Lenny in her care!) I did not know such an incredible company existed. I will be using them over and over again, and recommending them to all of my dog-loving friends and family! Lenny came home happy, healthy, more comfortable around other dogs and people, with such nice manners, and some new tricks. THANK YOU!!!!!!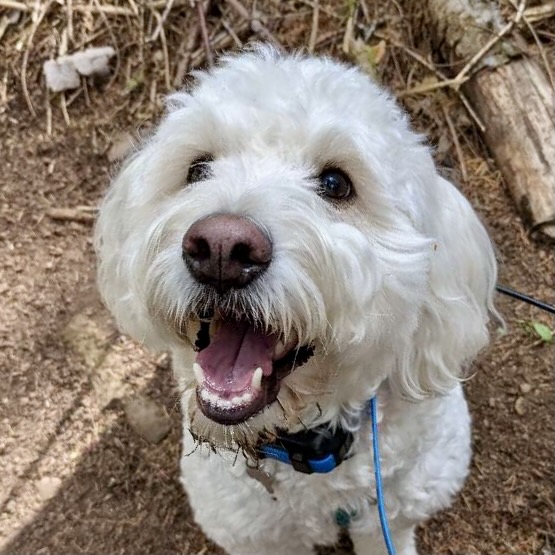 ⭐️⭐️⭐️⭐️⭐️ I am beyond grateful to our past trainers for recommending Dog Adventures Northwest to us. At first, my husband and I were very hesitant to let our fur baby out of sight and off leash. The trainers were so sweet, caring, and reassuring. They literally taught our sweet pup to stay off leash near a trainer at all times. Our pup struggled with positive interactions with other dogs. Now she LOVES to play with other dogs, can be off leash, and knows how to check in with us and/or her trainers. Her favorite day is MONDAY, adventure day! We can't even contain her long enough to get her leash on when she sees trainer John. This place is the best!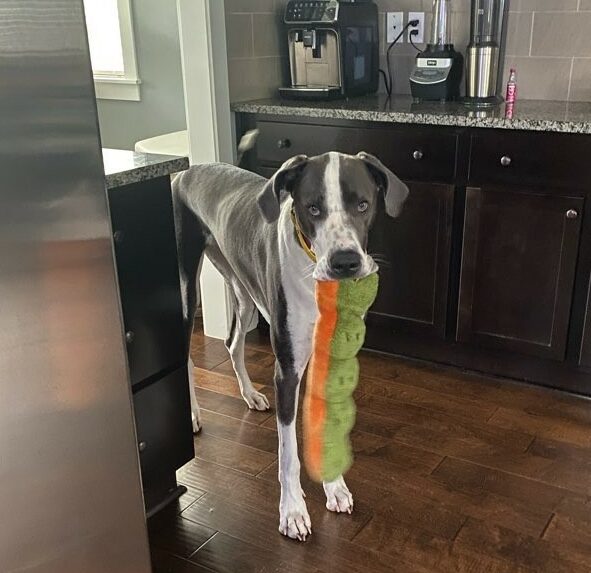 ⭐️⭐️⭐️⭐️⭐️ We had a very informative session with trainer Hannah and we look forward to our next check in!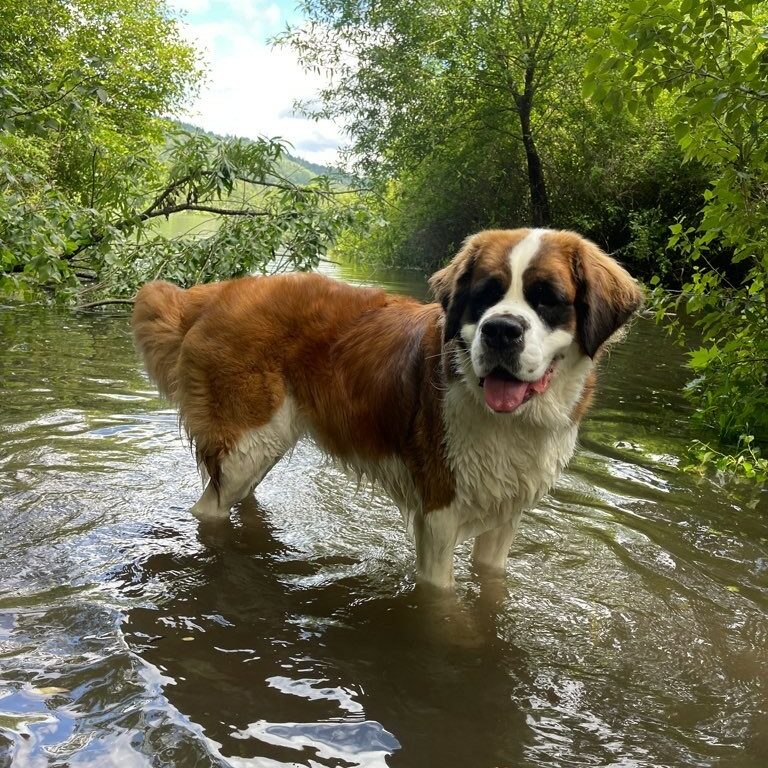 ⭐️⭐️⭐️⭐️⭐️ Dog Adventures Northwest is the BEST. Don't waste your time searching, googling, and testing out other dog care/adventure places. Kerry, Jess, and all of the other trainers there are serious about lovin and adventuring your dog! When I first got my puppy, we tried 3 different trainers at different companies, other classes, etc. They just didn't compare. The quality of the adventures and the trainers is just exceptional. Kerry is super on it if there needs to be a substitute, scheduling, or invoicing change. My dog lives an enchanted life with Dog Adventures Northwest while we are at work. It's well worth it, and your dog will be a happier/better dog for it. Big thanks to DANW.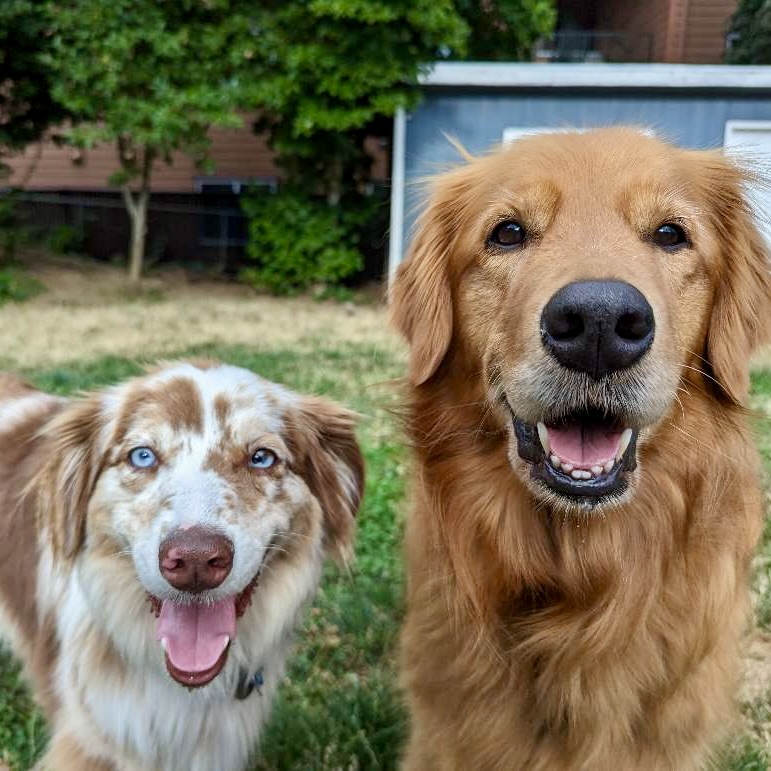 Candice, Bessie, and Siena
⭐️⭐️⭐️⭐️⭐️ We love Peter! Our dogs get so excited to see him each week. Peter sends the best pictures of them hiking, swimming, and playing with all their doggy friends. Dog Adventures NW even has property to take the pups where they won't run into unknown dogs. Most importantly, we trust Peter to always take wonderful care of our dogs. When we go on vacation, they go to his house and he treats them like family. Peter is obviously very passionate about what he does, and we couldn't be happier that he loves our dogs, too.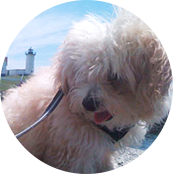 ⭐️⭐️⭐️⭐️⭐️ When I say 'Kerry' around my Maltipoo, he looks up at me and wonders when the fun begins! Kerry's love of dogs and her amazing training skills with dogs make my Levi one happy little camper. Little dogs need exercise too!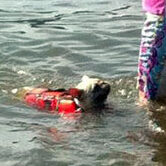 ⭐️⭐️⭐️⭐️⭐️ I can't say enough positive things about Kerry Ryan's skills as a dog trainer. We worked with her very intensely over several months for my Frenchie and me to become a pet partner team for the Delta Society. Kerry worked with Rory Lee nearly every day and I joined in as often as I could. She was knowledgeable, creative, and compassionate. She really helped me understand Rory Lee and our bond strengthened considerably because of the work we were doing with Kerry. Kerry has done lots of activities with Rory Lee, including introducing her the idea of swimming in the river. I would recommend Kerry's training and dog activities highly. You and your dog will be very satisfied.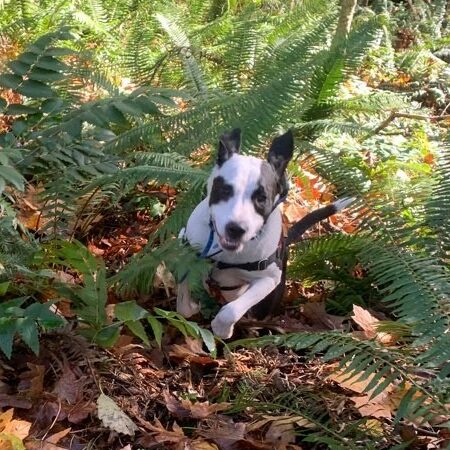 ⭐️⭐️⭐️⭐️⭐️ HIGHLY RECOMMEND! I was introduced to the owner of Dog Adventures Northwest, Kerry Ryan, at a housewarming party this past Summer and finally had an opportunity to reach out and utilize her services. I am so glad I did!!! She was extremely professional on the phone, answered all of our questions and was able to get us on the schedule quickly for 24-hour care while we were away. She partnered us with Hannah who couldn't have taken better care of our pups. Hannah was super responsive, gave us daily updates and truly cared for our dogs while away. We will definitely be using them again!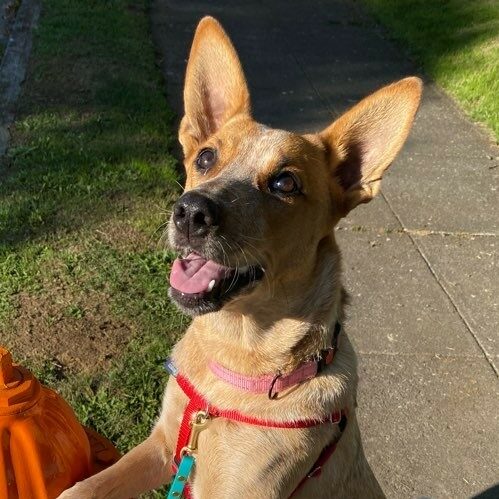 ⭐️⭐️⭐️⭐️⭐️ I had brought home, Bobby, a Heeler pup and discovered that she was reactive toward other dogs while on leash. She would bark, growl, pull at her leash, and could not be calmed until the other dog was out of sight. Not fun! This behavior was something that I never had to deal with before and was at a complete loss as to what to do, so I started looking into classes and socialization opportunities. Unfortunately, by the time Bobby had been fully vaccinated, she was too old to enroll in most puppy socials, and I ended up being referred to Dog Adventures Northwest. I cannot overstate how thankful I am that I decided to start working with this wonderful company. We were matched up with a trainer and started the Day Training Program. Bobby clearly loves the training she is receiving because now I cannot open my front door without her getting excited, thinking that it's "time for school." After just five sessions, the change I see is incredible. Bobby is obviously more focused and more responsive to me on our walks and the best part of all... her reactiveness has been reduced to manageable levels! We had a pop quiz while out the other evening, when we found ourselves being approached by several dogs from all directions. I used our new techniques and all the dogs passed without a single bark from Bobby. I couldn't believe it. On the human side of things, Bobby's trainer has been fantastic to work with. She is friendly, professional, knowledgeable, great about fielding all my questions, provides useful feedback, and has pointed me toward extra resources to help reinforce the work that she is doing. Bobby loves to work with her! I am ecstatic about the results that I am seeing with my pup, and highly recommend Dog Adventures Northwest to anyone interested in professional dog services.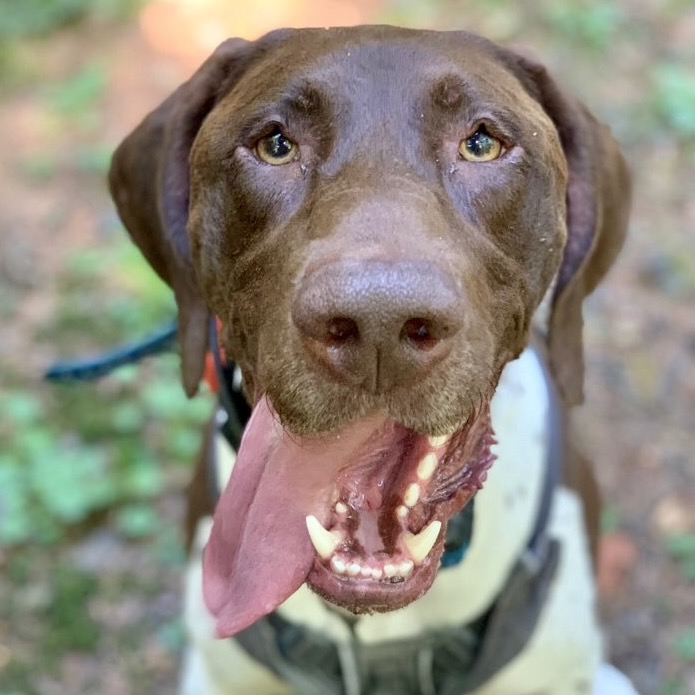 ⭐️⭐️⭐️⭐️⭐️ We love DANW and couldn't recommend it enough! CJ has been taking our GSP, Mac, out for the past couple months and has been great!! He is always communicative and sends the BEST pictures of our Mac having a great day. Mac looks forward to his adventures every week and is worn out after all the running and playing. We've even noticed Mac's recall has improved significantly since working with CJ, which is an added bonus to his adventure days!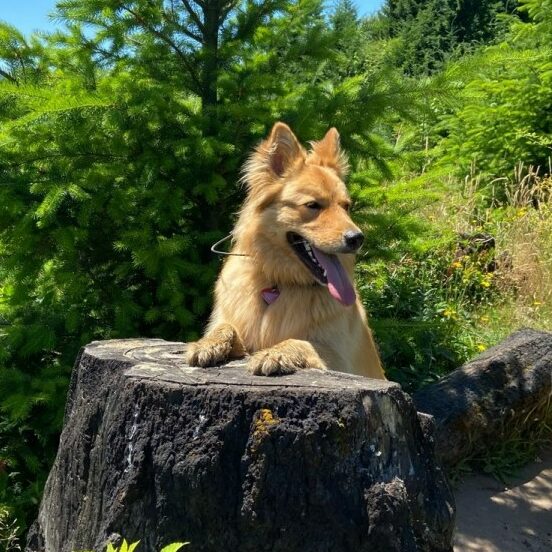 ⭐️⭐️⭐️⭐️⭐️ Before we found Dog Adventures Northwest, our dog's tolerance for meeting new dogs had plummeted, and dog parks were no longer a good option for us. My dog loves to socialize/play, but she wanted a small crew and to get to know her friends beforehand. Dog Adventures Northwest came highly recommended as a solution from another great trainer at Doggy Business. I was transparent about my dog's past reactivity meeting new dogs and they listened and worked with us. I was so happy to not feel crazy when describing my dog's past issues. Right away, Verena was very understanding. This company can run pretty small and consistent dog groups, which was perfect for us. Their communication, billing, and scheduling system is great. They replied within a day and the app they use for billing/scheduling has been super easy to use. Overall, my dog is exhausted after her outing and acts ready to party whenever she gets picked up. Highly recommend for exercise and building positive and well-supervised social play!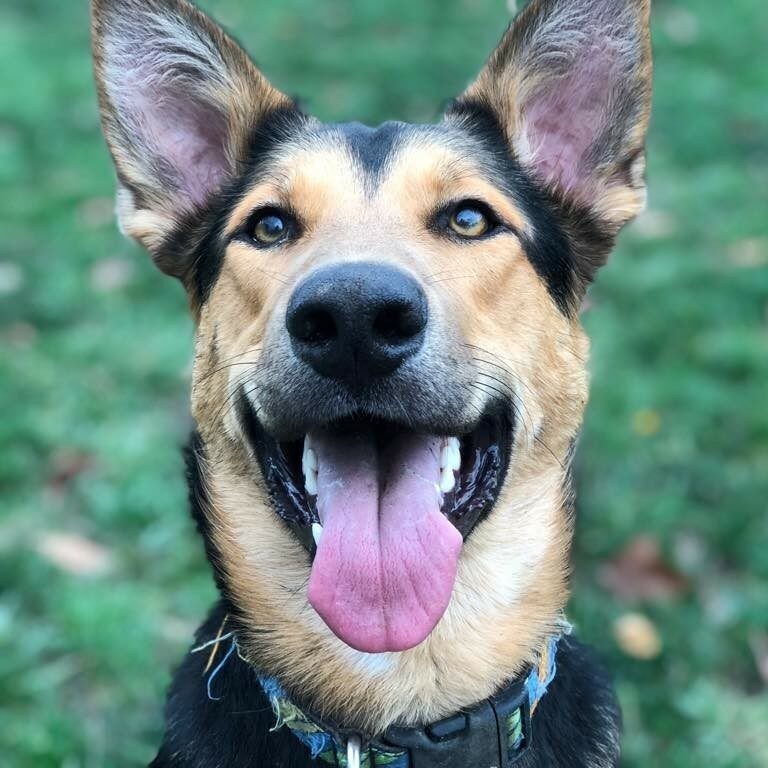 ⭐️⭐️⭐️⭐️⭐️ OK, I can't say enough about this amazing group of specialists/trainers/dog whisperers. I trust my dog with them weekly and when we go away. She has had nothing but super positive experiences. They have turned on a dime to accommodate us, and my dog comes back to me happy and tired. She's well adjusted but when we tried to use a doggy day care, she came back stressed out. This experience has been night and day.
⭐️⭐️⭐️⭐️⭐️ I've had excellent experiences with the dog sitters I've used through Dog Adventures Northwest (Ellaree and Caroline). Morning and evening updates (and sometimes more!), clean and tidy house when I got home, and most importantly, it was clear they both took excellent care of my reactive pup with lots of walks, play, and cuddles. I especially appreciate the care they took to manage my dog on walks and work with her on her dog reactivity. This is a great company, with great dog sitters, and I highly recommend them.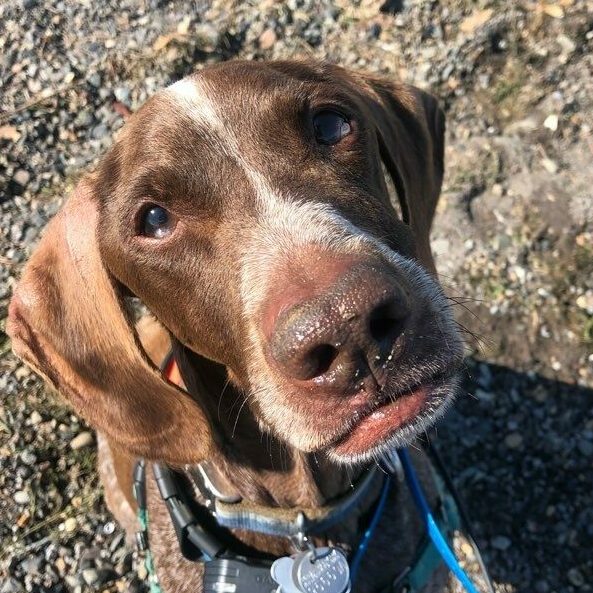 ⭐️⭐️⭐️⭐️⭐️ We are loving Dog Adventures NW! John is wonderful: so kind and communicative. Love all the pictures he sends throughout the adventure. Seger, our Pointer, gives it two paws up!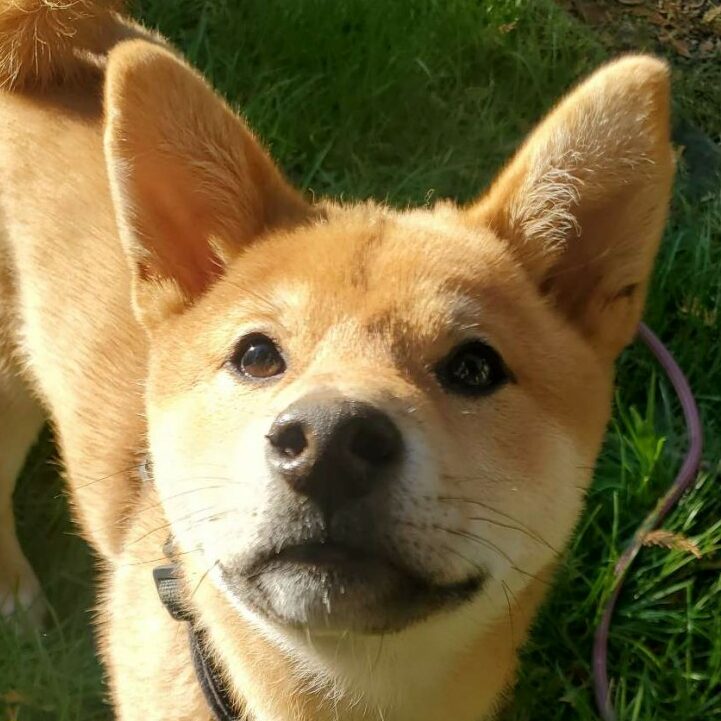 ⭐️⭐️⭐️⭐️⭐️ I started using Dog Adventures Northwest a few months ago and they are wonderful. I have done a few private training/puppy socialization sessions with trainer Hannah Davidson. They have been very helpful for building my own confidence with training and socializing my puppy to new things and people. Kerry has also been wonderful. I can't wait for my puppy to be old enough to go on adventures with Dog Adventures Northwest!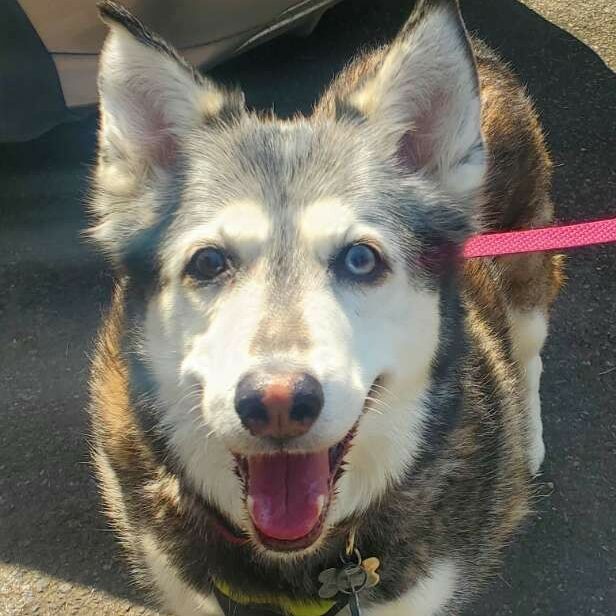 ⭐️⭐️⭐️⭐️⭐️ Hannah was awesome. I learned a lot in one visit. No pressure to schedule another appointment. My dog responded very well to the training. I would definitely recommend Dog Adventures Northwest to friends and family and will use them again in the future.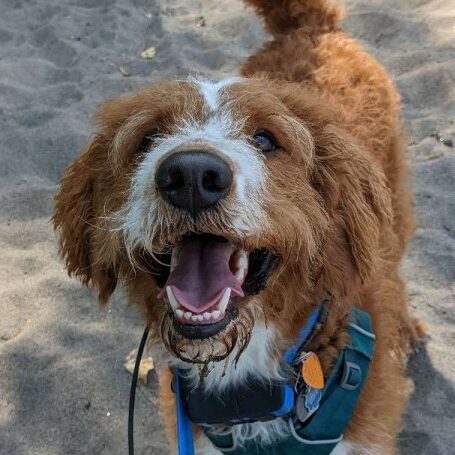 ⭐️⭐️⭐️⭐️⭐️ We are so incredibly glad that we found Jessica Vellella and Dog Adventures Northwest! As new puppy parents, we were anxious to leave our doodle Wally for our first vacation away but after speaking with our trainer, we were confident that Wally would be in the best hands. Jessica met with us ahead of time at her home to get to know Wally and answer any questions we had. We booked a test run weekend ahead of our 10 day vacation to help Wally adjust to her home and time away. During the test run, Jessica sent us so many photos and texts of our sweet smiling pup that we could actually enjoy our weekend in Bend. We also scheduled a few adventure day camp sessions with Jessica between the test run and the vacation to make sure Wally felt extra comfortable - this was absolutely worth it and Wally adores Jessica. Over the 10 day vacation, Jessica was an incredible communicator, sent us detailed notes around training and how he was adjusting. We felt so good that Wally was enjoying his adventures, learning tons and having a vacation of his own! We highly recommend Jessica and seriously cannot say enough positive things about our experience with Dog Adventures Northwest!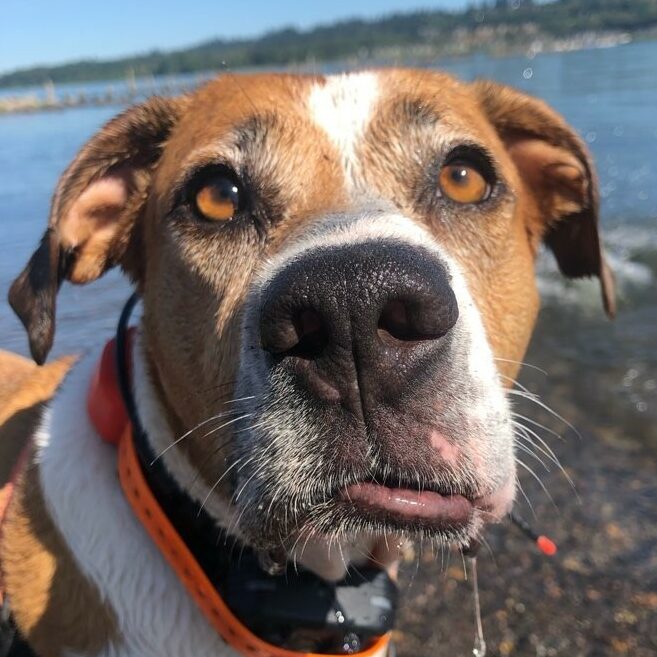 ⭐️⭐️⭐️⭐️⭐️ Our dog has been going on adventures with John at Dog Adventures Northwest for five years and it's the highlight of her whole week. It has been such a positive experience for her to socialize, gain confidence, and have a wild time. I recommend them to everyone we know.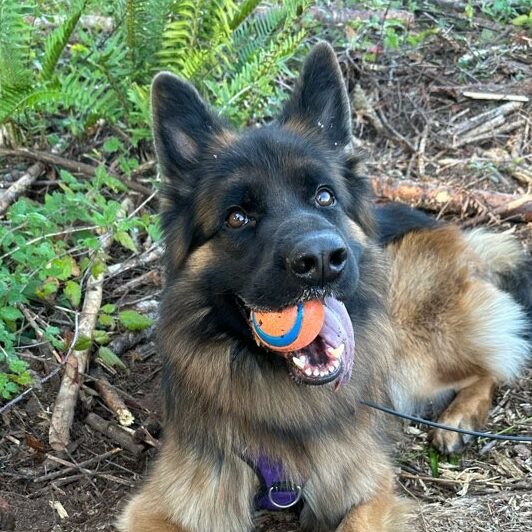 ⭐️⭐️⭐️⭐️⭐️ Dog Adventures Northwest is awesome! I didn't think my dog would be going anywhere off-leash for a very, very long time, but Cyrus was great and found the perfect pack combination for him to be able to run free and get plenty of exercise. Now I have a happy, tired puppy and no worries when he's in the care of Dog Adventures Northwest. So glad we've found them. I would recommend them 100%!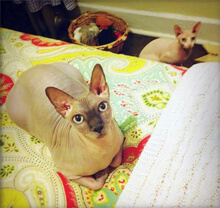 Hayley, Herman, and Marcel
⭐️⭐️⭐️⭐️⭐️ It's a wonderful feeling to know that John is staying with Herman and Marcel (our two Sphynx cats) when we are out of town. Yes, we know they are well cared for, but it's also obvious how much John appreciates them and understands their individual personalities. He even sends Instagram-worthy pictures periodically so we can see how much they're enjoying time with 'Uncle John.' Some people have a gift for relating with animals and John is one of them.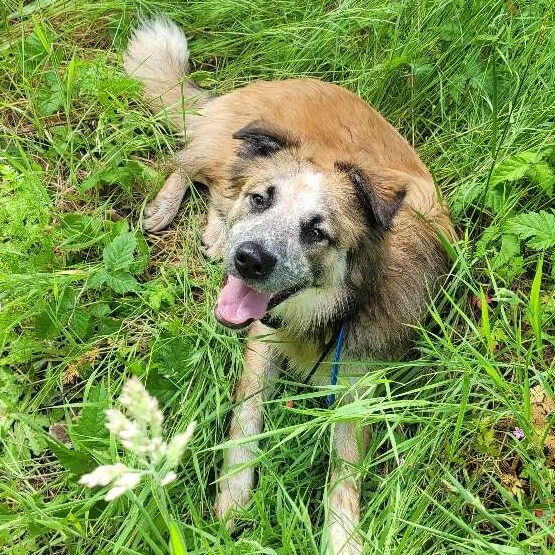 ⭐️⭐️⭐️⭐️⭐️ I'm so grateful to Dog Adventures Northwest and trainers Hannah and Jessica! I went from wondering how I would survive my boy's puppyhood to thriving and joy.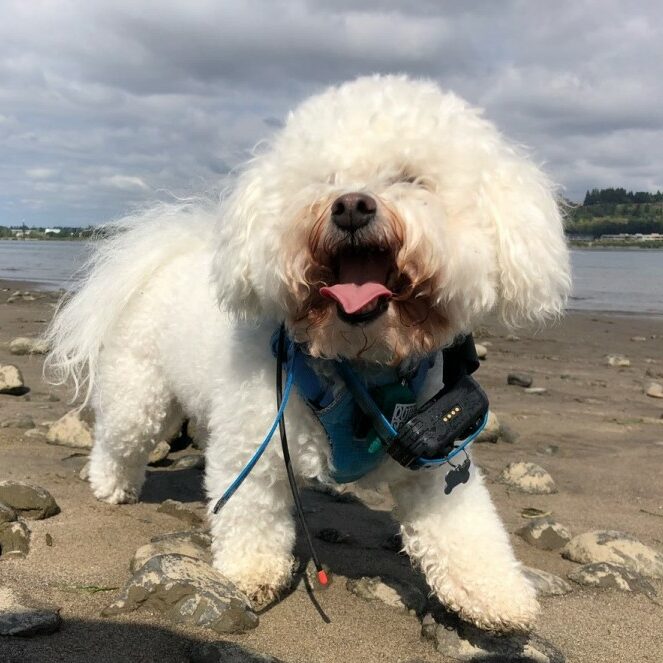 ⭐️⭐️⭐️⭐️⭐️ My dog Duke loves his weekly adventure with trainer, John, and enjoys the exercise and the companionship when we aren't home. The adventures have improved his behavior and I know he looks forward to them. Duke also loves his pet sits with John when we go out of town. Duke has a sensitive stomach and lots of requirements but John does a fabulous job taking care of everything. And Boarding is so much fun we often joke that Duke doesn't want to come home! Thank you so much for taking such great care of Duke for us!
⭐️⭐️⭐️⭐️⭐️ These folks are the best! Our 6-year-old German Shepherd has so many great adventures, and her life is fuller because of Dog Adventures Northwest. Our "puppy" is not always easy, but they train her well, they're kind, they show up on time, they take great photos, and they are, overall, are terrific!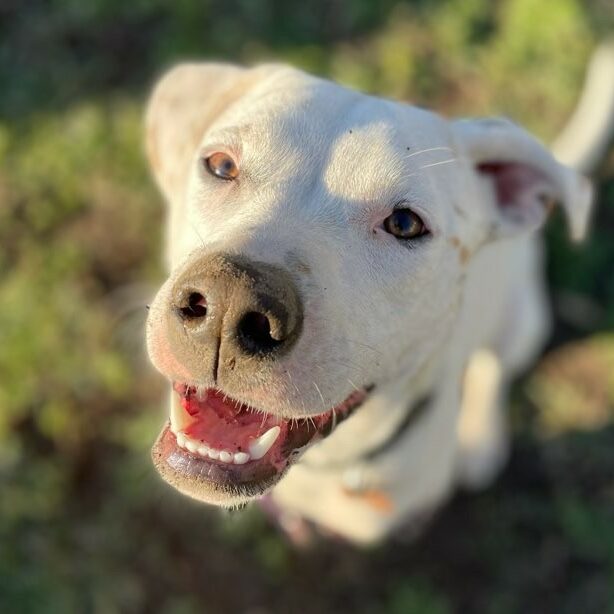 ⭐️⭐️⭐️⭐️⭐️ We just started using the services at Dog Adventures Northwest and have had such a positive experience. They were very responsive from the beginning and teamed us up with Hannah Davidson and Jess Lara, both great trainers. We had a meet and greet and discussed options and were able to set up socialization/training sessions right away. My puppy transformed in the sessions, becoming more confident. I learned so much about dog behavior and was able to ask all of my questions - we can't wait to continue using their services. Bonus: they have an easy portal to track and pay for services and send messages.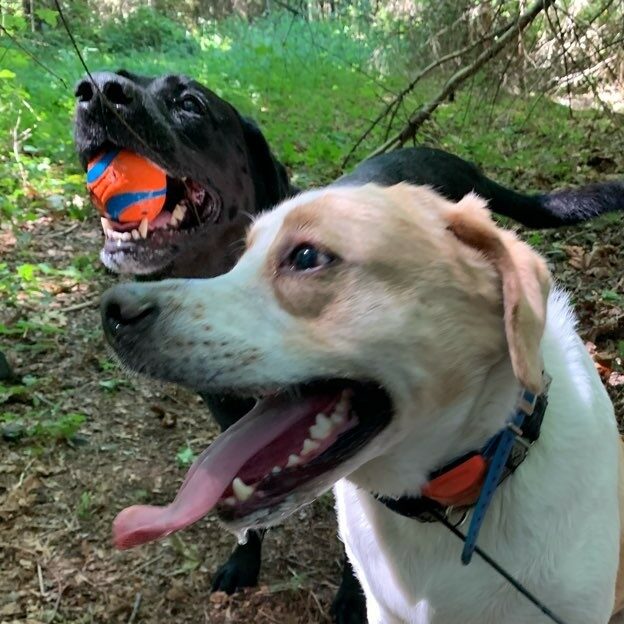 ⭐️⭐️⭐️⭐️⭐️ These folks are just the best! Our two dogs, Walter and Henry, have had weekly adventures with Jaimie and Cyrus for years. They always return happy and exhausted. Their adventure leaders are just the best. I cannot praise her or Dog Adventures Northwest more highly.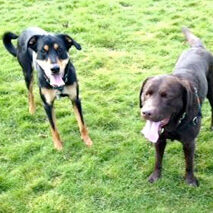 ⭐️⭐️⭐️⭐️⭐️ We have worked with Dog Adventures Northwest for over a year, as our three-year-old Labrador needed to learn some new behaviors when we moved to the Pearl District. They have done a fantastic job teaching Hazel some new things, like how to be calm around lots of distractions and how to get over her "Chuck It obsession." All of the trainers at Dog Adventures Northwest are highly skilled and very accommodating. We absolutely trust all of them with our "furry child" and wholeheartedly recommend them for training, adventures, and dog sitting.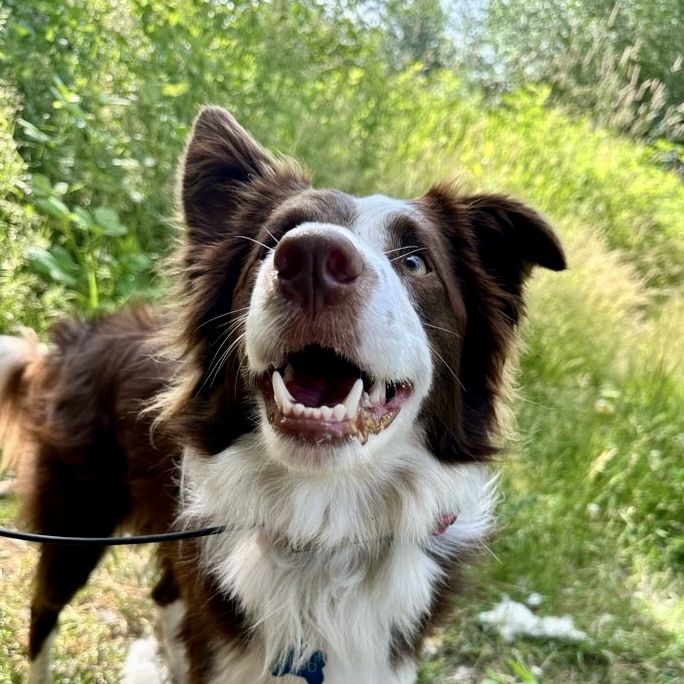 ⭐️⭐️⭐️⭐️⭐️ My dog Hugo loves Jackson and his pack! He comes home happy and tired each time (which is key since he's a Border Collie with boundless energy). Jackson is really great. He's so good with my dog and working on his recall and positive reinforcement. I know my pup is getting lots of exercise, adventure time, and love when he's with Jackson.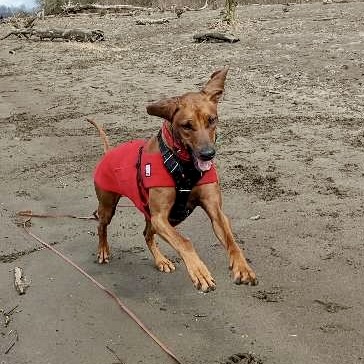 ⭐️⭐️⭐️⭐️⭐️ Dog Adventures Northwest ROCKS! What an amazing service. Our high-energy, 21-month-old, 80 lbs teenage Rhodesian Ridgeback has been with DANW from a young age. She goes on twice weekly adventures with the amazing Cyrus. She has the best time while out in amazing nature settings with a small group of dog buddies. She comes home very happy and exhausted. They have convenient scheduling, communication, and billing through their online portal. Tons of pics and a pet report after each adventure. Trainers will let you know about estimated pick-up and drop off time - this service is dialed. Super happy with the other trainers we have used as well and it's obvious they all love their job. We have also used DANW for Day Camps and when we are out of town it's our trusted place for Boarding as well. Great communication with the owner, Kerry. She will work with you to find the best fit for your dog. Can't say enough great things about DANW.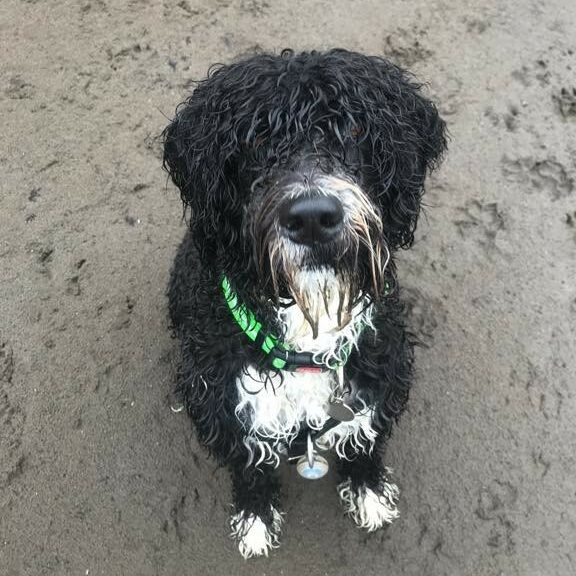 ⭐️⭐️⭐️⭐️⭐️ I could talk about how much we love Dog Adventures Northwest... but the real vote belongs to our pup, Lily. We have a special text-tone for Kerry and Lily always knows when she is on her way for an adventure! She hears it and happily runs right to the door.