For dogs nine months and up.

With Adventure Boarding, dogs get lots of adventuring every day AND get to stay in a trainer's home! Adventure Boarding dogs become a part of our family, and come back home happy and tired after their stay with us.
Service includes…
Rate: $125 per full day of activity

Charges for the first day of a Boarding reservation are as follows:
Drop-offs before 4pm: $125
Drop-offs after 4pm: $65

Charges for the last day of a Boarding reservation are as follows:
Pick-ups before 11am: $65
Pick-ups after 11am: $125

Discounts: Send two dogs to Adventure Camp and the second pup is 50% off. For reservations of ten days or more, get 10% off the full reservation price.

Deposit: A 25% deposit is required to reserve Adventure Boarding dates. This deposit will be fully refunded if service is cancelled six or more weeks before the first date of service, or if the cancellation occurs within three days of the initial request. It is otherwise non-refundable.

CLICK HERE to book Adventure Boarding!
Our dog Texas loves Dog Adventures Northwest! When Tex sees his trainer, he gets very excited because he knows he is in for a fun adventure-filled day! This is our first Lab who has been shy, and they have done wonders for his socialization. Tex used to be scared of water, but now he plays in it, thanks to his trainer consistently taking him to rivers and lakes to help him over his fear. Dog Adventures Northwest has taken Tex on full-day dog adventures and even had him for a weekend when we were out of town. Not only have they done wonders with Tex's socialization, but his training has improved greatly as well. Every trainer at Dog Adventures Northwest truly loves the animals they work with. We know when Tex is with them he is in wonderful hands, and we would not hesitate to recommend them to anyone.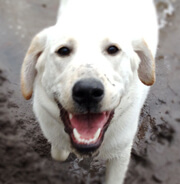 OK, I can't say enough about this amazing group of specialists/trainers/dog whisperers. I trust my dog with them weekly and when we go away. She has had nothing but super positive experiences. They have turned on a dime to accommodate us, and my dog comes back to me happy and tired. She's well adjusted but when we tried to use a doggy day care, she came back stressed out. This experience has been night and day.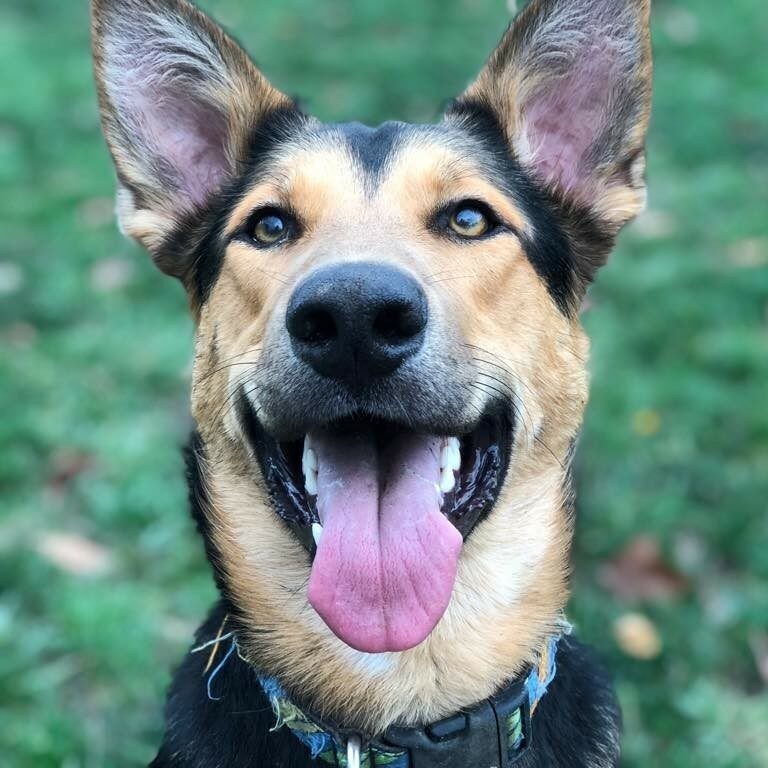 Dog Adventures Northwest is the best of the best! If you want a happy dog, this is THE PLACE and THE EXPERTS. The trainers are outstanding and the adventures will put a big smile on your dog's face. I can't say enough about them, they helped me through a very difficult doggie transition. Tender lovin' hearts all around. I get photos and a report every day about my Mimi. It's a joy to know she is in their most competent hands while we are gone. Thank you everyone at Dog Adventures Northwest.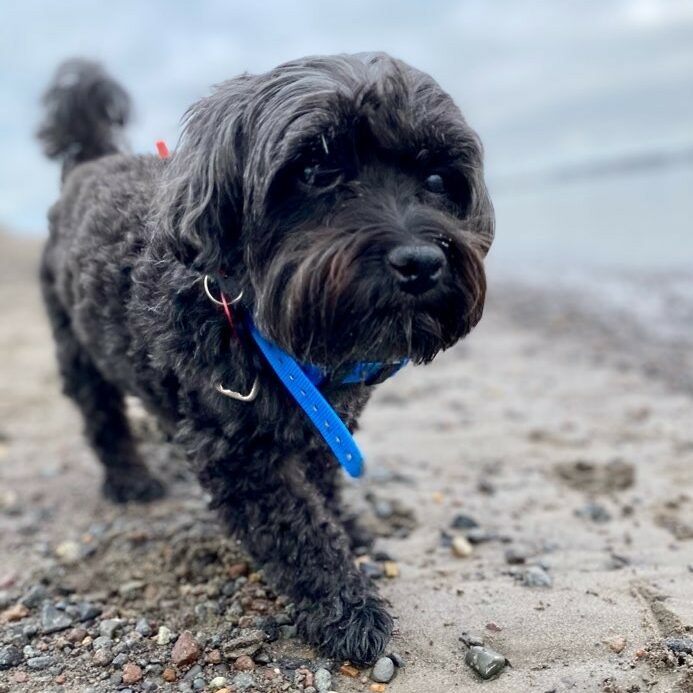 We are new to Portland and interviewed a number of pet sitting/adventure hiking companies. Dog Adventures Northwest set up a meet and greet with us to help ensure they could provide the right services with the right trainer and pack. Dingo is incredibly shy even with people he knows, so it was important to us that Dingo have continuity with his "people." We love that Jamie is Dingo's primary hiker/dog sitter.
Dingo also has a back-up trainer he sees at Thursday adventures, so if Jamie isn't available, Dingo still knows the person who will be caring for him. Dingo can't wait to see them - he watches for Jamie coming up the walk (even on non-hiking days). He runs to the door to greet them so they can have a quick snuggle and jump in the car so he can see his friends. They communicate and share pictures often, which is great especially when we are away. We can't say enough great things about Jamie and Dog Adventures Northwest. We highly recommend them and can't imagine not having them in our lives.