For well-socialized dogs six months and up.

Our Adventures will allow your dog to dash through meadows, zig-zag around trees and boulders, leap in rivers, and practice off-leash recall. Includes pick-up, drop-off, and two hours of amazing cardio for your pup.

Service includes…
Adventure dogs must be...
RATES
Recurring Adventures: $80
A la carte Adventures: $90
Additional Dogs: $60

New off-leash adventure clients are charged a one-time $50 fee for satellite GPS equipment maintenance. To learn more about the Garmin Astro, you can check out the handheld unit here and you can see the collar here. Note that Dog Adventures Northwest is a force-free organization; these collars do not have any kind of "shock" or "stim" capacity.
CLICK HERE to book an Adventure!
Dog Adventures Northwest has enriched my Tova's life in such a positive way! I was really worried about her leaving with people she didn't know as she has socialization issues, but I can't say enough about what a great experience she's had. My girl went through the socialization adventure and I saw major improvement in her fear level decrease. When she goes out on her country adventures with Peter, she comes back a happy, tired dog! They even take photos of your dog having fun and post then for you to see. I can look and see what fun she's having.
She used to be afraid of other dogs but now she can't wait to play. After having bad experiences all over town trying to find the right place to suit my dog's needs, I felt disheartened until a trainer recommended Dog Adventures Northwest. Finally, a place that truly helped my dog experience fun in public without being afraid.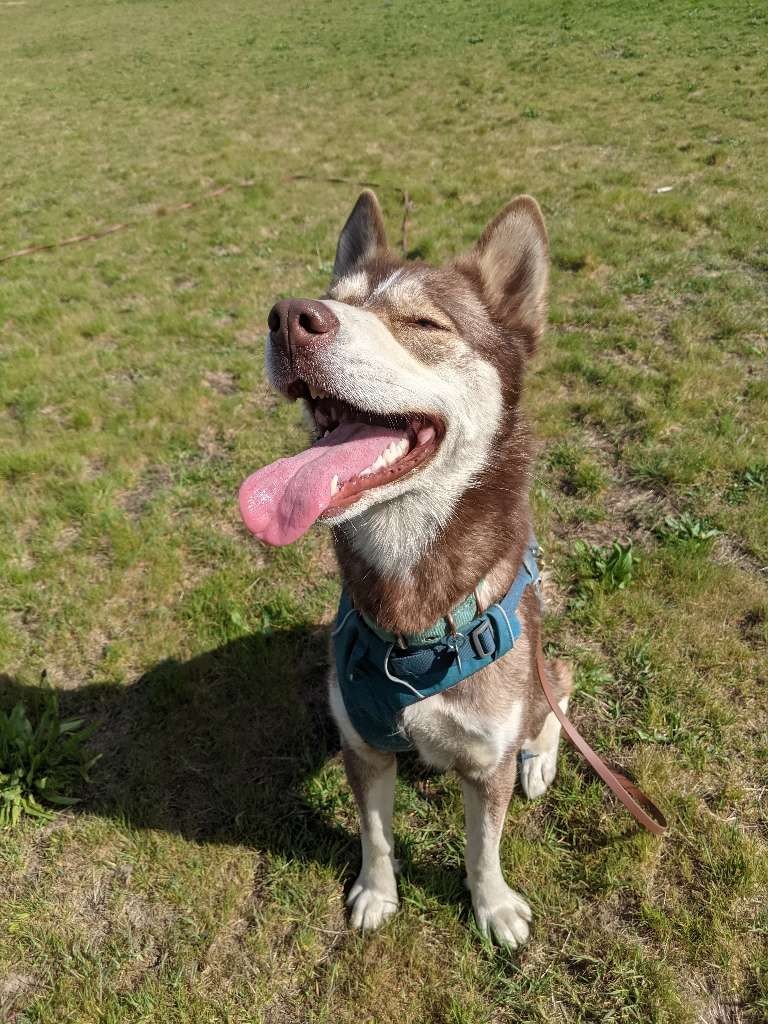 These guys rule! We have been using them since we moved to Portland a couple months ago. Jamie has been hiking our buddy Dingo once a week and he always comes back worn out and happy. She sends us lots of photos of him having fun on the trail with other dogs and provides a report for how he did. Is it grade inflation when he always gets A's? Nah, I think he is just that good. They do overnight dog sitting as well, and Jamie has taken Dingo when we are both out of town. We trust her completely with him!