For well-socialized dogs six months and up.

Our Adventures will allow your dog to dash through meadows, zig-zag around trees and boulders, leap in rivers, and practice off-leash recall. Includes pick-up, drop-off, and two hours of amazing cardio for your pup.

Service includes…
Adventure dogs must be...
RATES
Recurring Adventures: $80
A la carte Adventures: $90
Additional Dogs: $60

New off-leash adventure clients are charged a one-time $50 fee for satellite GPS equipment maintenance. To learn more about the Garmin Astro, you can check out the handheld unit here and you can see the collar here. Note that Dog Adventures Northwest is a force-free organization; these collars do not have any kind of "shock" or "stim" capacity.
CLICK HERE to book an Adventure!
Dog Adventures Northwest has enriched my Tova's life in such a positive way! I was really worried about her leaving with people she didn't know as she has socialization issues, but I can't say enough about what a great experience she's had. My girl went through the socialization adventure and I saw major improvement in her fear level decrease. When she goes out on her country adventures with Peter, she comes back a happy, tired dog! They even take photos of your dog having fun and post then for you to see. I can look and see what fun she's having.
She used to be afraid of other dogs but now she can't wait to play. After having bad experiences all over town trying to find the right place to suit my dog's needs, I felt disheartened until a trainer recommended Dog Adventures Northwest. Finally, a place that truly helped my dog experience fun in public without being afraid.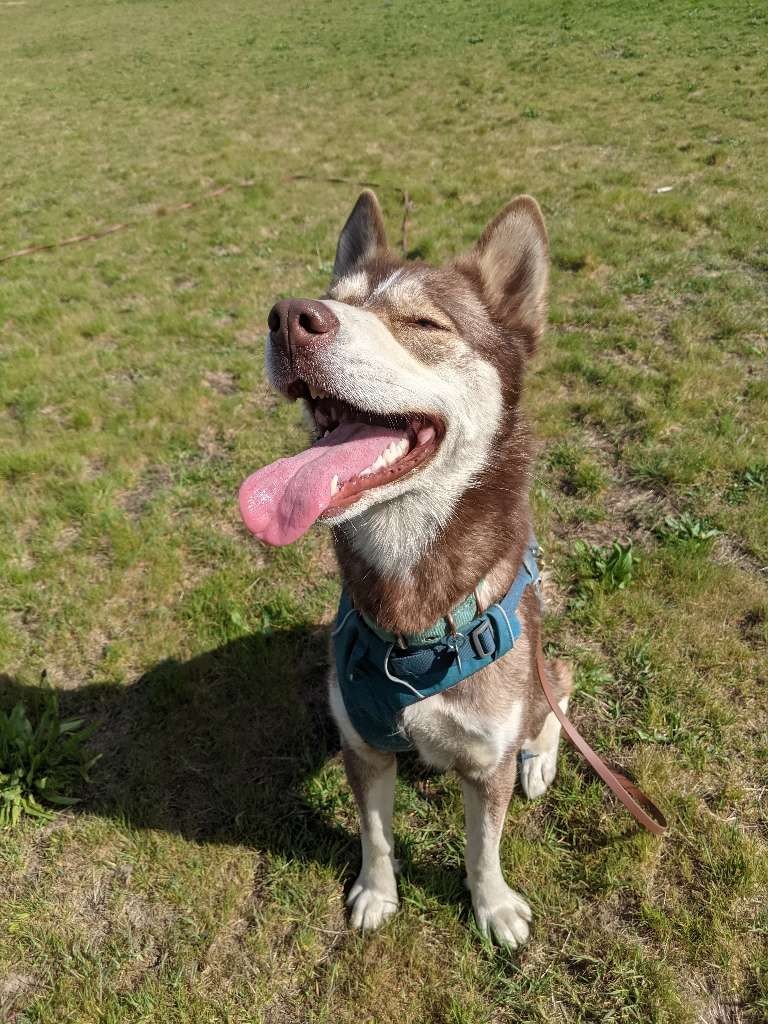 Woof! Dog Adventures Northwest is the best of the best! If you want a happy dog this is THE PLACE and THE EXPERTS. The trainers are outstanding and the adventures will put a big smile on your dogs face. I can't say enough about them, they helped me through a very difficult doggie transition. Tender lovin hearts all around. At the moment we are in Puerto Vallarta, and I get photos and a report every day about my Mimi. It's a joy to know she is in their most competent hands while we are gone. Thank you everyone at Dog Adventures Northwest.