For well-socialized dogs six months and up.

Our Adventures will allow your dog to dash through meadows, zig-zag around trees and boulders, leap in rivers, and practice off-leash recall. Includes pick-up, drop-off, and two hours of amazing cardio for your pup.

Service includes…
Adventure dogs must be...
RATES
Recurring Adventures: $80
A la carte Adventures: $90
Additional Dogs: $60

New off-leash adventure clients are charged a one-time $50 fee for satellite GPS equipment maintenance. To learn more about the Garmin Astro, you can check out the handheld unit here and you can see the collar here. Note that Dog Adventures Northwest is a force-free organization; these collars do not have any kind of "shock" or "stim" capacity.
CLICK HERE to book an Adventure!
The solution we didn't know existed
Dog Adventures was the answer we didn't know existed!
As first-time dog moms to a high-energy Vizsla pup who developed some dog-dog reactivity, we struggled to get Obi off-leash exercise in a safe way, especially since he tends to range and his recall was pretty spotty.
We had tried other non-trainer-led solutions with too many dogs and not enough management and it created more issues than it solved.
We were excited about the prospect of adventures being guided and managed by positive trainers with a small number of dogs.
Cyrus has been taking Obi on off-leash adventures for the past 6 months and it's been amazing. Cyrus gives thorough reports on how the day went, works with us to resolve any issues, is super communicative and flexible, and works really hard to make sure all the dogs have a great time.
Obi's recall has improved significantly and he's just a happier boy. He gets so excited on adventure days and the many photos and videos we get from Cyrus show how much fun he's having.
Do your pup a favor and sign up for an adventure!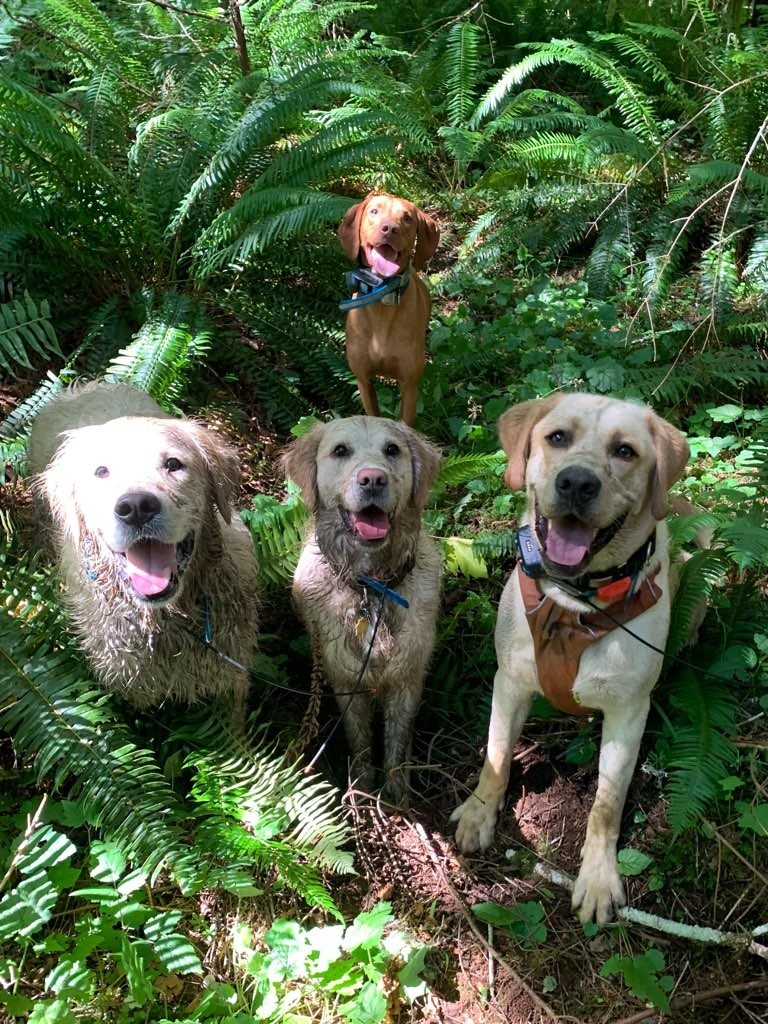 This is such an awesome company! My sister sent her dog to their Board and Train program, and he came back having learned a ton. I send my 8-month-old puppy to their weekly country adventures and cannot even begin to describe how much she loves it. Verena, the trainer she works with is so sweet and clearly treats her very well.
My puppy Zuzu loves the adventures so much that one day she thought she saw Verena's car and she lost her mind in excitement (and was very disappointed to find out that it wasn't Verena). Zuzu comes back clean, tired, happy, and her recall skills are always improved.
I can't say enough good things about this company - if you're considering using their services, don't hesitate! The owner, Kerry, is very responsive and kind. I don't think I can ever move, because I know I won't ever be able to find a place like this again.