For well-socialized dogs six months and up.

Our Adventures will allow your dog to dash through meadows, zig-zag around trees and boulders, leap in rivers, and practice off-leash recall. Includes pick-up, drop-off, and two hours of amazing cardio for your pup.

Service includes…
Adventure dogs must be...
Rate: Adventures are $75 for one dog. Send two dogs on an adventure and the second pup is 50% off. Schedule at least one Adventure per week, and get 10% off each adventure. New off-leash adventure clients are charged a one-time $50 fee for satellite GPS equipment maintenance. To learn more about the Garmin Astro, you can check out the handheld unit here and you can see the collar here. Note that Dog Adventures Northwest is a force-free organization; these collars do not have any kind of "shock" or "stim" capacity.
CLICK HERE to book a Country Adventure!
Dog Adventures Northwest is amazing and I highly recommend Them! The owner, Kerry, was so kind, professional, and knowledgeable. She paired us with the perfect trainer for our new puppy, based on our needs and situation. Kate, our trainer was incredible and our puppy loves her. He was always so excited to see her and sad to say goodbye. We did a mix of basic training and socialization, including puppy day camp with Hannah (who is amazing as well). My pup learned a lot and had so much fun, but the knowledge I gained is so valuable as I continue to reinforce it at home. Looking forward to future adventures with DANW!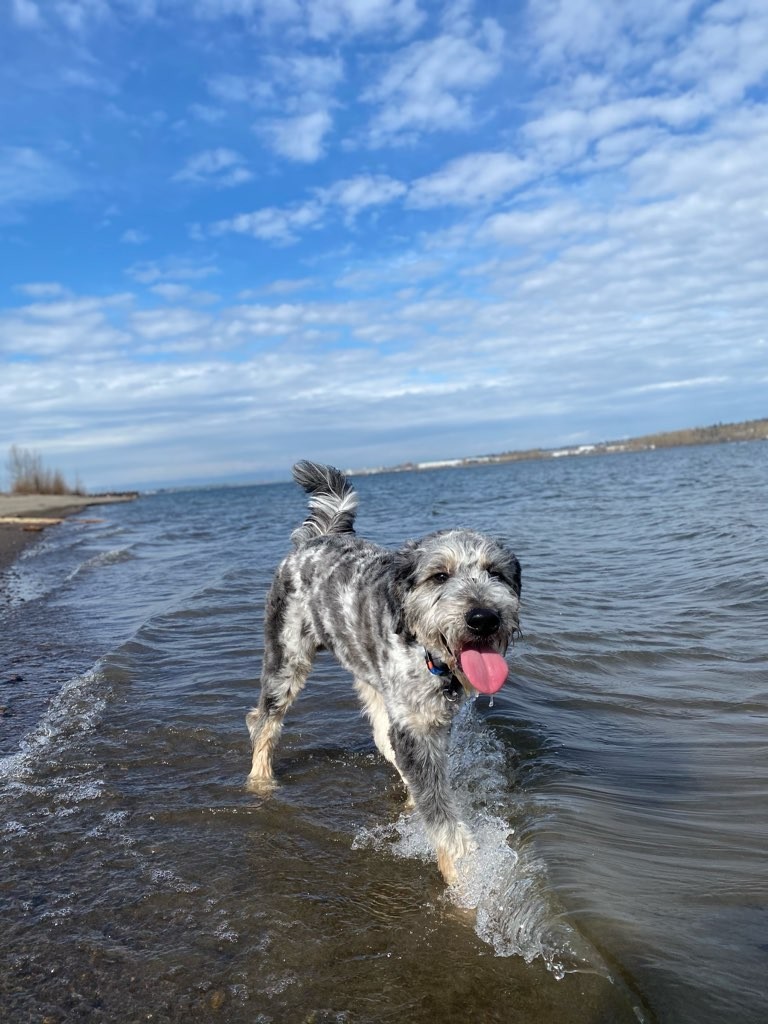 I am one of THOSE dog owners...The kind that treat their dogs like their children and best friends and are totally surprised when they meet someone who doesn't want to get down on their knees and pet them. Millie comes with me everywhere I go (including to work), so those times when I can't be with my girl, I am so grateful for Dog Adventures Northwest. Millie's handler, John, is AMAZING and treats her just as well as I do. I actually knew John before I knew about Dog Adventures Northwest - we were both regulars who walked our dogs on the Columbia River and our repeated interactions painted a clear story about his level of care and attentiveness. Even if there are no other cars there, all the dogs have to follow the leash routine of getting in and out of his Wind Star. He always has his pouch of treats and consistently rewarded the pups during the walk rather than just at the beginning or end.
What sealed the deal for me? I never saw him on his phone. He wasn't texting and chatting or surfing the web. He was paying attention to his client's dogs. In fact, on Millie's first day with John he texted me some pics (which they do if you ask and it's so cute and fun) and my first reaction was shock because I had never seen him use it! If you are questioning working with them, don't. Go for it. Trust is priceless and Kerry runs a great business! Their portal to set up appointments and payments is super easy to use. If I could give 10 stars I would 🙂