For dogs of all ages.

Our training services start with a 90-Minute Intake Consultation, during which your trainer will take a deep-dive into your pup's history and current environment, your training goals, and your pup's temperament. We will then create a customized plan to set both you and your dog up for success.

Plan options can include a combination of…
Dog Adventures Northwest is strictly force-free, using ethical and scientifically sound methods to positively reinforce desirable behavior and manage undesirable behavior. Our trainers are Certified Professional Dog Trainers (CPDTs), and are licensed, bonded, and insured through Dog Adventures Northwest.
Common topics addressed include…
Rate: All new clients start with a 90-Minute session for $185, after which they receive a written training plan. Training Sessions as a part of the plan can be purchased a la carte at $125 per 60-Minute session, or as a package for 10% off.

CLICK HERE to book Private Training!
I had brought home, Bobby, a Heeler pup and discovered that she was reactive toward other dogs while on leash. She would bark, growl, pull at her leash, and could not be calmed until the other dog was out of sight. Not fun!
This behavior was something that I never had to deal with before and was at a complete loss as to what to do, so I started looking into classes and socialization opportunities. Unfortunately, by the time Bobby had been fully vaccinated, she was too old to enroll in most puppy socials, and I ended up being referred to Dog Adventures Northwest. I cannot overstate how thankful I am that I decided to start working with this wonderful company.
We were matched up with a trainer and started the Day Training Program. Bobby clearly loves the training she is receiving because now I cannot open my front door without her getting excited, thinking that it's "time for school". After just five sessions the change I see is incredible. Bobby is obviously more focused and more responsive to me on our walks and the best part of all... her reactiveness has been reduced to manageable levels! We had a pop quiz while out the other evening, when we found ourselves being approached by several dogs from all directions. I used our new techniques and all the dogs passed without a single bark from Bobby. I couldn't believe it.
On the human side of things, Bobby's trainer Coralyn has been fantastic to work with. She is friendly, professional, knowledgeable, great about fielding all my questions, provides useful feedback, and has pointed me toward extra resources to help reinforce the work that she is doing. Bobby loves to work with her! I am ecstatic about the results that I am seeing with my pup, and highly recommend Dog Adventures Northwest to anyone interested in professional dog services. Our Mastiff has been spending his mornings with Dog Adventures Northwest three times a week since he was 9-weeks-old. He started out with a puppy nanny and then moved to adventure walks. They have helped him socialize and kept him exercised for that entire time. Our vet has commented on his health and we don't have to put up with a bored puppy too much.
He gets excited every time Peter comes to pick him up and waits eagerly by the door. The small groups are a lot easier on him than playing in big groups and he loves to get out in the water. We also get a ton of great photos of our doofus having fun. Raising a giant puppy has been a lot easier with the help of Dog Adventures Northwest.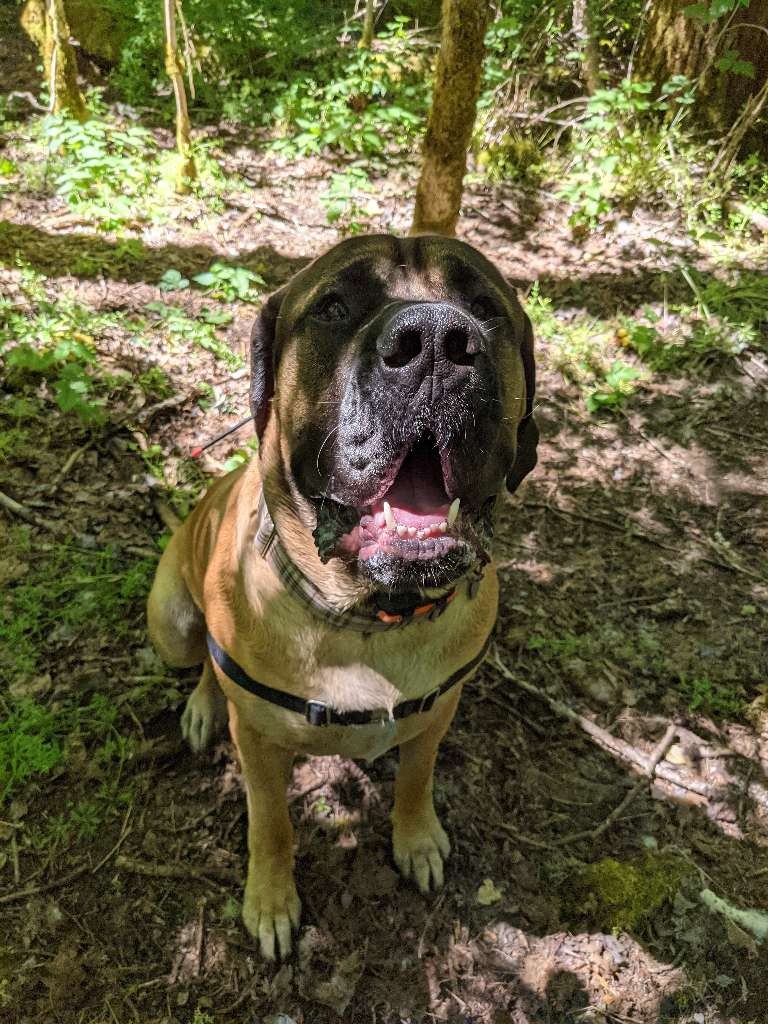 I had a 4-month-old puppy that was terrified of people and many social situations so I hired Dog Adventures Northwest and they matched us with trainer Rosie. Since then, my dog has made a 180 degree turn - she's now a well adjusted puppy through private lessons and specialized socialization training. I am so glad I reached out to this company, and we will continue to use their services. Highly recommend.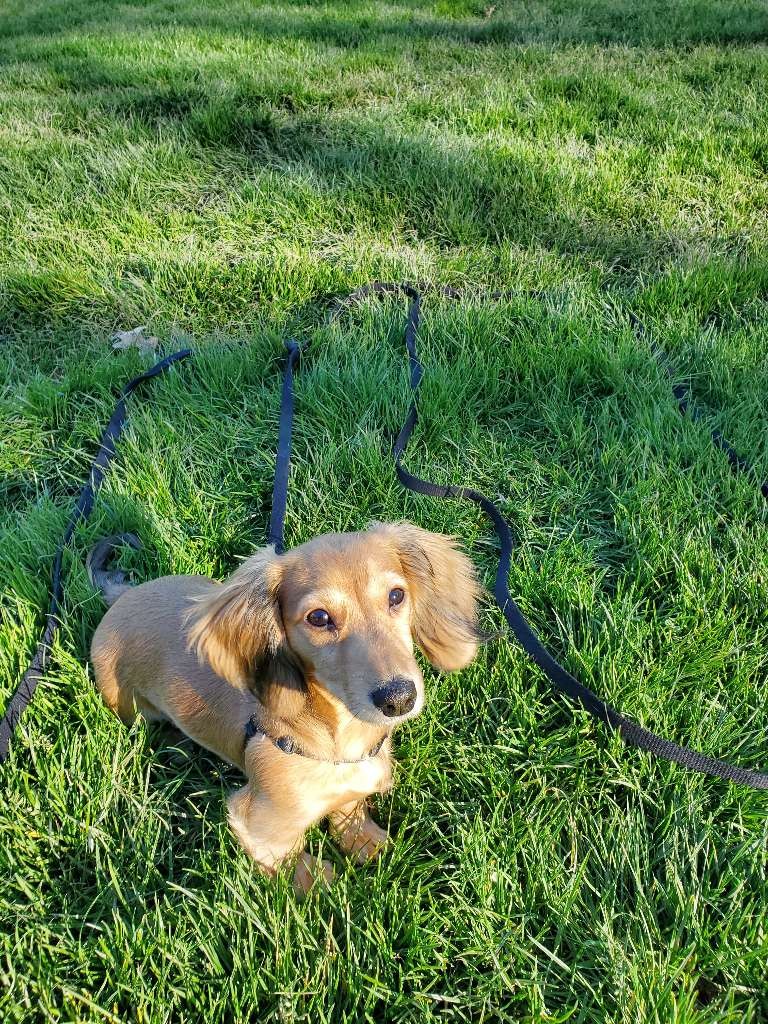 My dog's tolerance for meeting new dogs plummeted, and dog parks were no longer a good option for us. My dog loves to socialize/play, but wanted a small crew and to get to know her friends well beforehand. Dog Adventures Northwest came highly recommended as a solution from another great trainer at Doggy Business.
I was transparent about my dog's past reactivity meeting new dogs and they listened and worked with us. I was so happy to not feel crazy when describing my dog's past issues and right away, Verena was very understanding. This company can run pretty small and consistent dog groups, which was perfect for us.
Their communication, billing, and scheduling system is great. They replied within a day and the app they use for billing/scheduling has been super easy to use. Overall, my dog is exhausted after her outing and acts ready to party whenever she gets picked up. Highly recommend for exercise and building positive and well-supervised social play!