Give your pup a healthy, happy, and fulfilling life—all while you're at work
Welcome to Dog Adventures Northwest


We provide off-leash adventures for dogs, private training, day camp, boarding, board-and-train, and pet sitting in the Portland metropolitan area, as well as in Sunriver, OR. We are a premium door-to-door service, where all adventures are led by positive, force-free dog trainers, the ratio is never greater than four dogs to one trainer, and all off-leash pups are outfitted with a Garmin satellite GPS tracker.
Choose your
pup's adventure
We genuinely understand how hard it can be for people to properly exercise their dogs. With work, family, and travel, it's not surprising that Rover's needs sometimes fall to the wayside. But this doesn't change the fact that our dogs need off-leash exercise every day in order to live healthy, happy, and fulfilling lives.
Trainer-led and dog-adored
Led by professional dog trainers, Dog Adventures Northwest is the only Portland off-leash dog company that not only offers proper breed-specific exercise, but also positive reinforcement training by nationally recognized trainers.
What our clients say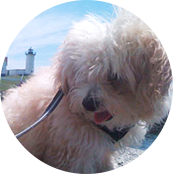 When I say 'Kerry' around my Maltipoo, he looks up at me and wonders when the fun begins! Kerry's love of dogs and her amazing training skills with dogs make my Levi one happy little camper. Little dogs need exercise too!"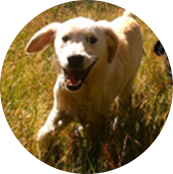 Our dog, Gnarly, spent two days a week with Dog Adventures Northwest for the first seven months of his life and the results have proven to be outstanding. Even after the first day out, we noticed significant changes with Gnarly's recall and socialization. Dog Adventures Northwest's positive training techniques have helped Gnarly grow into the happiest and most well behaved pet that we could ever ask for. We recommend them to everyone we know who has gotten a new puppy."
Patrick, Jessie, & Gnarly
,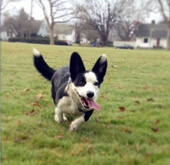 We can't say enough about the help that Dog Adventures Northwest has been to us with our two-year-old shy Corgi. They are always willing to go the extra mile to help out with whatever we need, and have been invaluable in helping to train Jameson with recall and general strategies to help him (and therefore us) relax. Every he they go out, Jameson comes back happy and exhausted, and the extra training and socialization has been incredibly helpful in his growth as a puppy. We're very grateful for the help and support!
Sign up to get dog training tips and tricks in your inbox!